Why Budapest, Hungary Should Be Your Next Vacation Spot!
In 2017, I got to experience living in Budapest, Hungary for the entire summer. It has definitely been one of the best places I have travelled to and remains my #1 recommended travel location for anyone looking for a vibrant new city to explore. In case you need convincing, here are the best reasons to visit Budapest on your next trip – after the pandemic, and once it's safe to travel, of course.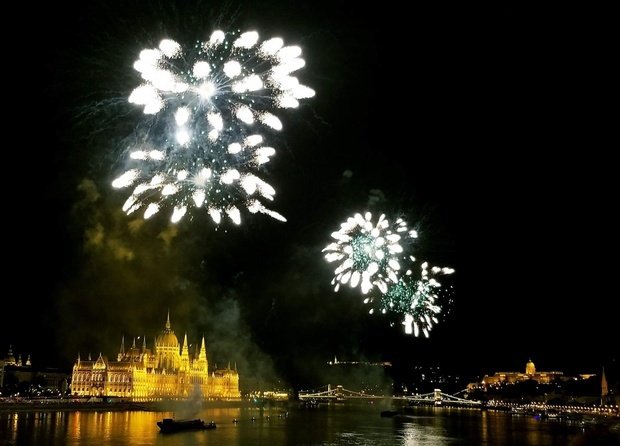 Original photo by Madeline Snider
The Waterparks
Believe it or not, I went to more waterparks in Hungary in one summer than I have ever gone to while living my whole life in Ontario. 
Palatinus Bath is a waterpark located on Margaret Island in the Danube River – right in the centre of the city. It's a great local spot, and families flock to it on hot summer days. I found myself here more than once that summer. The site contains multiple slides and several pools for all-day fun. Not to mention their indoor ice pool for when even waterslides can't cool you down. Palatinus has been open for over 100 years and was the original bath in Hungary. Visitors would bathe outside and, until World War II, it held the largest pool in Europe! 
Another park worth visiting is Aquaréna. I only got the chance to visit once, but It's safe to say it's my favourite waterpark I've ever been to. It's the largest waterpark in Hungary, sitting just outside the city of Budapest, with over 1.5km of waterslides. Pro tip: if you can visit once schools are in session. The park is barely busy then, which makes for a day full of short lines. I highly recommend this park to anyone passing through the area on a hot day. Whether you want to relax in the lazy river, race strangers down the slides, bumper car your friends in their whirlpool-shaped slide, or even hang with little ones in the kiddie area, this park really has it all. 
The last waterpark I visited on my trip was the Bebó Aquapark. Because Hungary is a land-locked country, there's no swimming in the ocean or in lakes. However, this aquapark is located on a man-made lake, just outside Budapest. It's over 600 square meters of a blow-up obstacle course on the water accompanied by a great beach area for anyone looking to stay out of the water. The aquapark is anchored down so it doesn't move, and everyone is required to wear a life jacket. Guests love fighting to keep themselves up as they walk across slippery lanes, climb over archways, and try to reach the highest point to either jump off or slide down. It was so much fun and even a bit of an ab workout to keep climbing back onto the aquapark after either slipping off. Definitely worth a visit!
The Transportation
Because I was in the country for so long with no car to get around, I purchased a month-long transpo pass to help me explore. Not only was it inexpensive but the transportation was always reliable with access to the whole city! Never once did I have an issue finding a way to get to where I needed to go. As a tourist, I would highly recommend getting a transpo pass so you'll have easy access to their trams, busses, and metro system! 
The History! 
I'm a history student, and one of my favourite parts of the city is how much history it has. Head to Memento Park and visit a large area devoted to the Soviet statues that once covered Hungary during the Cold War, or check out the shoes sculpted along the bank of the Danube in memory of the Jewish people that lost their lives on the edge of the river during WWII. With numerous museums and locations dedicated to key moments of Hungary's past, tourists and locals are able to learn plenty all while enjoying the beautiful views of Budapest. 
Original photo by Madeline Snider The photo depicts the statues of shoes along the Danube River, with flowers and candles left in memory of those who passed here.
The Architecture
Budapest has some of the most beautiful architecture I have ever seen. While most of these places are full of tourists, there's a reason for that. Budapest's Parliament building sits directly along the Danube and is a perfect spot for photo op's – both in the day and at night. Buda Castle and Fisherman's Bastion are also right near each other and are some of the most beautiful buildings and places I've visited. They also have great views of the entire city.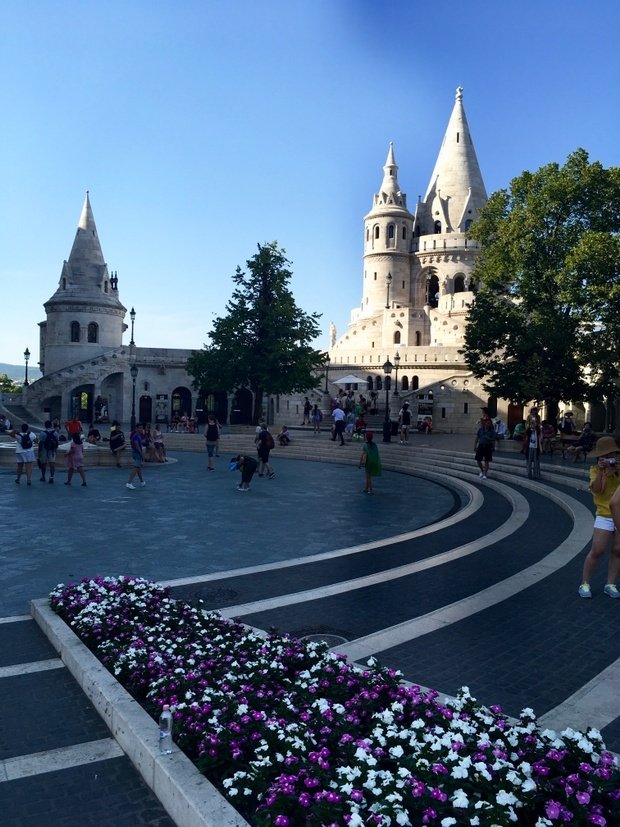 Original photo by Madeline Snider The image shows Buda Castle, Budapest, Hungary (image taken by me).
The Bridges 
Budapest has four main bridges which connects two cities - Buda and Pest, making Budapest. Margaret Bridge is the bridge that also links to Margaret island - a great place to eat, run, have a picnic, and head to the baths. Next, along the Danube, comes the Chain Bridge, which has beautiful lion statues at both ends of the bridge. The bridge is illuminated at night which makes for an amazing walk across. Following the Chain Bridge, comes Elisabeth Bridge. This was one of my favourites, simply because it is at the farther end of the city and offers great views of the boats on the Danube, the other bridges, and all the beautiful buildings along the river. Last on the list is Liberty Bridge which is the farthest bridge at the end of the city centre. I only crossed this bridge once, but I did learn that Liberty bridge was one of the first bridges to be rebuilt following WWII.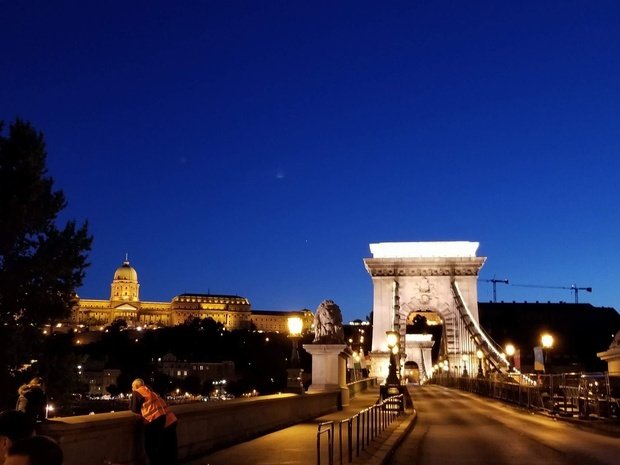 Original photo by Madeline Snider
The Image shows Chain Bridge illuminated late at night, with Fisherman's Bastion, also illuminated, in the distance. 
Budapest is an amazing city filled with a rich history, gorgeous views, and fun activities. It should definitely be at the top of the list for your next trip.