The COVID-19 pandemic has forced every business in every industry to innovate in order to survive — and the field of fashion is no exception. As a matter of fact, designers and fashion lovers have had to use their creative spirit not only to design clothes this season, but also to come up with new ways to show their work. Cue: virtual events. What could be better when navigating social distancing and lockdown rules? From Paris, Milan, New-York and London to Vancouver, virtual fashion weeks have flourished everywhere as a new and intriguing trend.
The first exclusively digital fashion week was Shanghai Fashion Week 2020 that took place in March of 2020. Created in partnership with the Chinese website Tmall, which sells clothes, accessories, and household goods, this event allowed designers to showcase their fall 2020 collections and sell items from previous collections to consumers directly through the website. On this occasion, some 150 designers showcased their collections to more than 11 million viewers.  Each brand was free to fill their time slot however they wanted: some created short films or pre-recorded product presentations to add to their showcase, while other more creative designers like Babyghost included panel discussions and makeover sessions.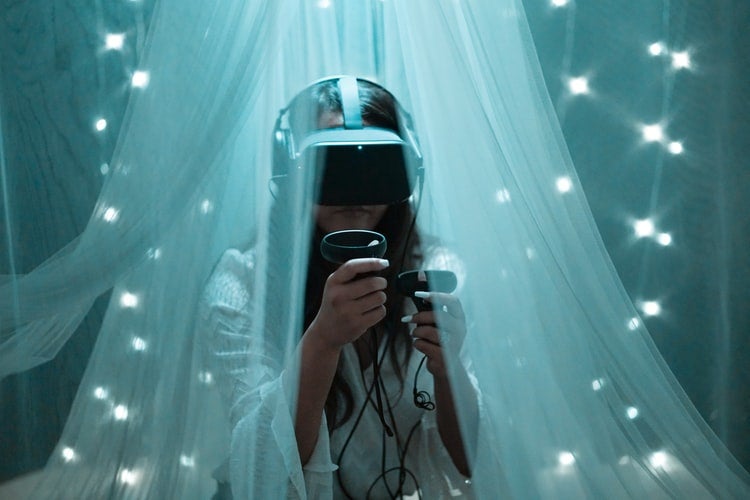 Another virtual event worth looking into is The Fabric of Reality; a fully immersive VR experience developed by RYOT in collaboration with the Museum of Other Realities, Kaleidoscope, and the Fashion Innovation Agency of the London College of Fashion. Launched in July of 2020, this brand-new type of showcase takes the public directly into the designer's universe through the use of holograms that allow viewers to fly from garment to garment and collection to collection. By putting on a VR headset, viewers gain access to a huge exposition room displaying designers' sculptural creations and to a portal into each of Damara's, Sabinna's and Charli Cohen's worlds. Available until summer 2021 via the Museum of Other Realities' application, this project definitely takes fashion to a whole new level of digitalization.
However, the COVID-19 crisis also revealed the increasing irrelevance of the fashion calendar and its spring-summer/fall-winter cycle. Indeed, with every show going virtual, designers can now display their collections autonomously on the internet without having to depend on bigger events like fashion weeks. Social media, notably Instagram and Twitter, also plays a huge role in the brands' marketing strategies. Many famous designers, such as Michael Kors, Ralph Lauren and Marc Jacobs, left New York Fashion Week to hold their own events on dates they had chosen. Ralph Lauren, for instance, chose to showcase his spring 2021 collection using a 20 minutes cinematic-style video followed by a singing performance. The event, entitled All or Nothing at All, was highly advertised on social media and was reposted on Instagram Reels.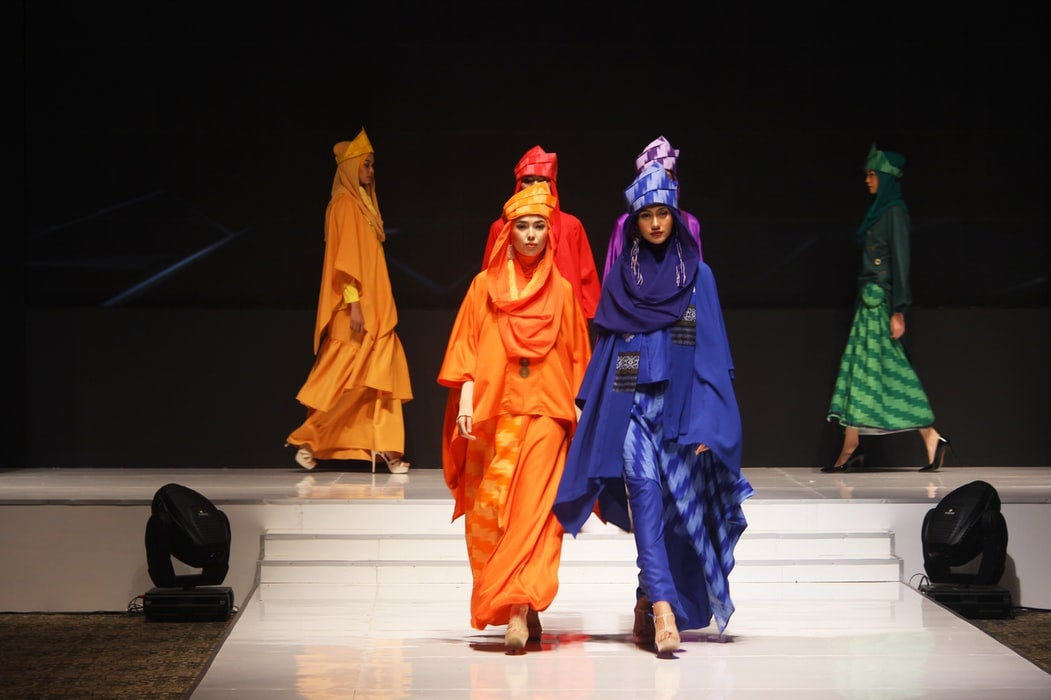 What to expect this Vancouver Fashion Week
Vancouver Fashion Week (VFW) has been around since 2001 and claims to gather designers from countries around the world "to cultivate the success of both established designers and award-winning emerging designers" with its "global perspective and highly multicultural approach." This year, VFW is taking place from April 16th through April 18th between 3 p.m. and 4.30 p.m. PDT and is, of course, going digital; a choice that is entirely in line with their inclusive philosophy. Their livestreamed showcase featuring some 18 designers will be broadcast on the VFW website as well as on Facebook, Instagram, YouTube, and Twitch. Check out the complete schedule for more information.
The way the fashion industry has responded to the COVID-19 pandemic has shown once more how creative designers and organizers can be when required to adapt to a new situation. This situation highlighted a real and urgent need for inclusiveness in fashion as well as a necessity to rethink the good ol' fashion calendar. Many great ideas have already emerged in the digitalization of fashion shows in order to make them more accessible, but progress is still required. Let's hope that the COVID-19 pandemic will continue to push people to reflect more deeply and encourage designers to use their full potential to keep all of us fashion lovers dreaming.