Valentine's Day Date Night Lookbook
Happy love month babes! Whether you're single or taken, this lookbook will take you through some outfit ideas for a date night with the girls or a night out with that special someone!
Something pink!
Do we really need a reason to dress in pink? Absolutely not! But we can use any excuse to dress in this flirty colour!! Grab a pink wrap dress with some knee high boots or go for a light pink bra to go under your outfit! Either way, pink is definitely a win on V Day.
A LBD (little black dress)
Classic, chic, and can definitely go in the cute or sexy category depending on what you're going for. This staple closet item looks good on any body type and for any occasion, making it a great option if your significant other has a surprise planned! Throw on some pearls or a statement necklace and you'll be good to go! And let's be real, there's nothing better than some Breakfast at Tiffany's vibes.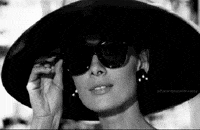 Red Heels
To go with your LBD or with jeans/trousers. These are a great way to add a pop of colour to any look and will have you feeling extra festive! If you don't want to go the heel route, grab some cute little booties to help you trek through the snow while still looking amazing! Either way, these shoes will definitely get you where you want to go!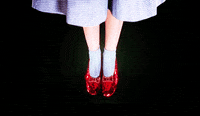 Red or Pink Lip
You really can't go wrong with either. Whether you're feeling bold or subtle, this is a perfect excuse of a holiday to go to Sephora and pick out some new lippies. My suggestion is to make sure you choose a colour based on the food you'll be eating because, let's be honest, spaghetti and red lipstick is not a cute look.
Well that's a wrap for this week loves, whatever you choose I'm wishing you all the love and chocolate this upcoming V Day.
Until next time,
Xoxo Maggie