Those of you who are familiar with the BookTube community have probably heard of Carley Thorne (also known as uncarley) over the past year. Her channel recently hit over 100K subscribers (or "girlbosses") and continues growing every day. What sets Carley's channel apart from others is her background as a comedian. Carley's channel intersects humour and reading, making her videos more authentic and personal. Following my exams last winter, I was lucky enough to meet with Carley and interview her.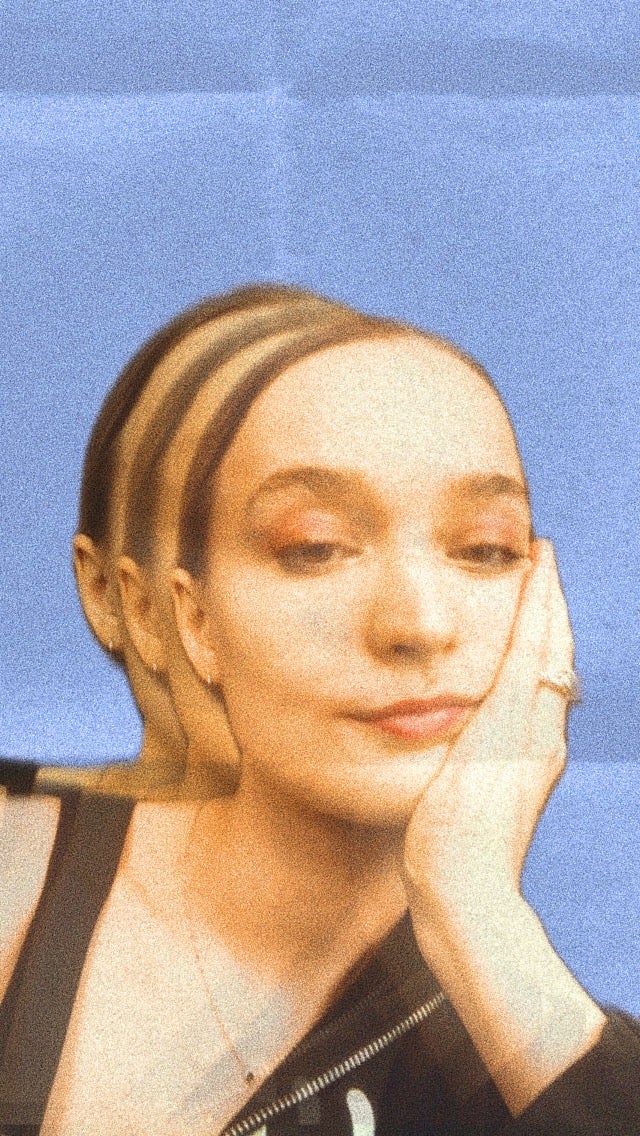 Her Campus: Hey Carley! I'm so happy that you were able to meet with me. How have you been doing?
Carley Thorne: I'm so excited to be here, my friend Maha writes for Her Campus Ryerson.
HC: Would you mind introducing yourself to those who aren't familiar with your channel and describe the types of videos you make?
CT: My name is Carley Thorne, but I go by uncarley on YouTube. I make videos that are generally book-themed, but I'm a comedian here in Toronto. So, I try to mix literary theory and what I like about books with comedy. A big and popular series on my channel is my "Celebrity Book Club" videos, where I will read three of a celebrity's favourite books and try to psychoanalyze them and just pretend that I know them.
HC: What inspired you to start a book-related channel?
CT: I wanted to start doing YouTube when quarantine hit because I usually performed sketch comedy. I had energy and stuff to say, but no outlet. So, in April, I started doing regular videos and no one watched. Then in November, I had this idea because so many of my friends were reading Harry Styles' favourite books. I think he did an interview or something and everyone was reading his favourite books. I decided that I should make a YouTube video because I wasn't seeing anyone else posting about it. I love judging people based on their books. When I'm at a party, I'm trying to find a bookshelf to see what books people have. I think it's so interesting. So, I just kept making [videos] and eventually, my Anya Taylor-Joy video blew up. And then everyone was watching all the other ones, and then people were giving me suggestions, so that's kind of how it all snowballed.
HC: I remember that I got introduced to your channel through the "Celebrity Book Club" videos. I think a lot of people like watching those videos because they are obsessed with their favourite celebrities.
CT: I think my channel appeals to people who like to read, but also to people who don't like to read. I just did a Hozier video, and he reads dense Irish literature that some people know that there is no way they are ever going to read. I'm only reading James Joyce for content. So, I think there's the appeal that you can now see what your favourite celebrities are reading, but you don't have to do the work for yourself. You can just kind of SparkNotes your celebrity's favourite books which is fun.
HC: I've always enjoyed your book recommendations because they deal with a wide variety of contemporary issues. For someone unfamiliar with your channel, how would you describe your reading taste?
CT: I read a lot of contemporary literary fiction, that's my jam. When I'm just reading for myself, that's what I like to read, so I love Sally Rooney and Bryan Washington. I like books written fairly recently, with not a lot of plot and a very big focus on the internal relationship or monologues of the characters. I hate fantasy because I just love to read things that could happen. I think the real world and how people hurt and love each other is so interesting.
HC: What do you think sets you apart from other channels?
CT: I think what people like about my channel is that I try to be relatable. I have a minor in English, but I don't pretend to know a lot about literature. I don't pretend to be perfect or knowledgeable, I just share my thoughts. Also, what makes my channel different is that I try to use what I've learned from doing live comedy in my videos. When you do sketch comedy, there are rules that every 30 seconds, there should be a joke or somebody should learn something. So, I integrate that kind of stuff in my videos to keep them constantly entertaining. As opposed to constant analysis because that's just not what I can bring, I can bring the jokes.
HC: From your previous videos, I can tell you really enjoyed "Conversations with Friends" and "My Year of Rest and Relaxation." I enjoyed these works because as someone who struggles with their mental health, they are very relatable. What do you think makes these books, and others like them, so captivating and relevant?
CT: What I like about them is that they discuss mental illness. Somebody is dealing with mental health, but it is seen as a part of their life and not the only thing. In Conversations with Friends, the story follows a person who has mental health issues. It is presented as part of the plot, but it's not the whole plot which is what living with mental illness is like. You don't wake up and everything that ever happens is directly related to how your brain is chemically imbalanced, but it does affect how your life is run. I also think women writing about their own experiences is super powerful. Because for so long, we have had men writing about women with mental illness, saying that she's so sad and different. When that's just how she's dealing with it. So, I think seeing these manifestations of women dealing with mental illness in a way that doesn't make them different but also doesn't ruin their lives is powerful.
HC: As a student, how do you manage self-care, studying, reading, and your YouTube channel?
CT: I think it's especially hard to balance at this point now too. In the beginning, when I was going through midterms and stuff, it was difficult. But I knew I could immediately value school above YouTube because the school gives me a degree. Whereas now, I make money from YouTube, so prioritization has gone up. It's hard, I find that I just have to schedule. I have ADHD and hate schedules, but I do have to create a loose schedule for my YouTube and everything else. It's difficult, but I follow this value system where everything in my life is evaluated in terms of three things: Does it make you money, does it make you happy, or does it help you achieve your goals. If something does not fulfill two of those three categories, then I don't do it. I've had to develop good boundaries.
HC: What would you say to someone who is trying to get into reading but is having difficulties doing so?
CT: I am a firm believer that school ruins reading for so many people. If you want to be a reader but reading is hard for you, the only thing that sets you apart from people who are reading right now is they have read forever. So they already know what they like to read. I think if you want to get into reading, don't worry about reading something that makes you seem smart or something that'll be worth your time. I run a book channel and when I feel like I'm in a slump, I'm not reading a John Steinbeck novel, I will read a romance or something fun that your brain can take in super easily. So, I think if you're looking to get into reading, don't put so much pressure on yourself. Just find a book that sounds interesting to you. You don't start reading with "Catcher in the Rye," you start reading with just, like, something fun.
HC: Good writers always make reading fun, who is the one author that you think everyone should read?
CT: I think people will expect me to say Sally Rooney because I'm literally obsessed with her. But, I think the author that everyone should be reading right now is Brian Washington, who wrote "Memorial" and "Lot." "Memorial" is objectively the best book I think I've ever read in my life. I have never read a book by someone who so easily captures in their writing style the way that young people talk to each other and the way that we process pain and trivialize our own issues.
HC: Finally, what are your 3 must-read novels?
CT: I would say memorial by Brian Washington… I'm trying to think because 'a must-read' novel and a favourite are two very different things. So, I would say "Memorial" by Brian Washington, "The Great Gatsby" by F. Scott Fitzgerald (that's the one classic that I'm like a fan of) and then "Less" by Andrew Sean Greer, those three novels are absolutely perfect.
HC: Thank you so much for joining me Carley, I can't wait to see your future content and watch your channel grow.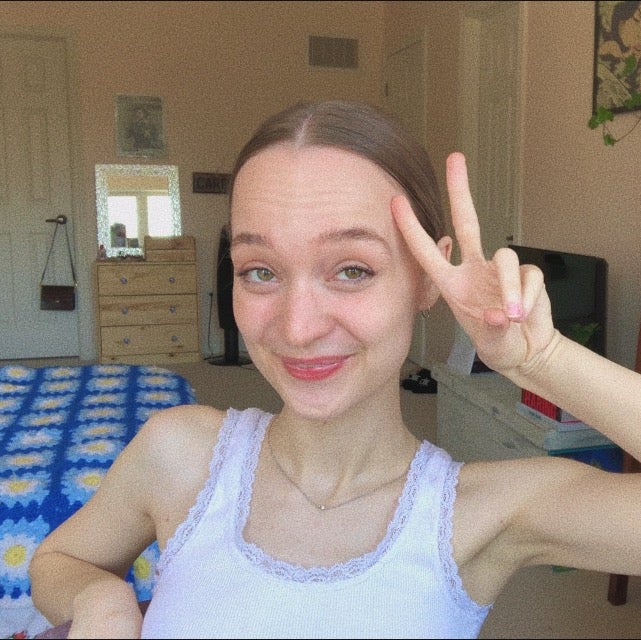 Carley dispels and actively combats the stereotype that our generation no longer reads in her videos. In hopes of sending a few of you her way, I have attached the link of some of my favourite uncarley videos that I think you guys should check out below:
Books 4 cool girls | my favourite books
Lola and the boy next door | a rant (?) review
Books for ✨hot girl summer✨ | romance, literary fiction, mysteries, and more
Note: Some responses have been edited for formatting and/or clarity.