This HCUO series was created to promote diversity and to highlight individuals in the South Asian community whose journeys may seem unconventional compared to those usually recognized. It is hoped that fellow South Asians will be inspired to follow their creative ambitions and that readers will grow an overall appreciation for South Asian talent.
The following interview introduces Afrin Akhter, an 18-year-old Bengali-American pursuing her career as a makeup artist (MUA).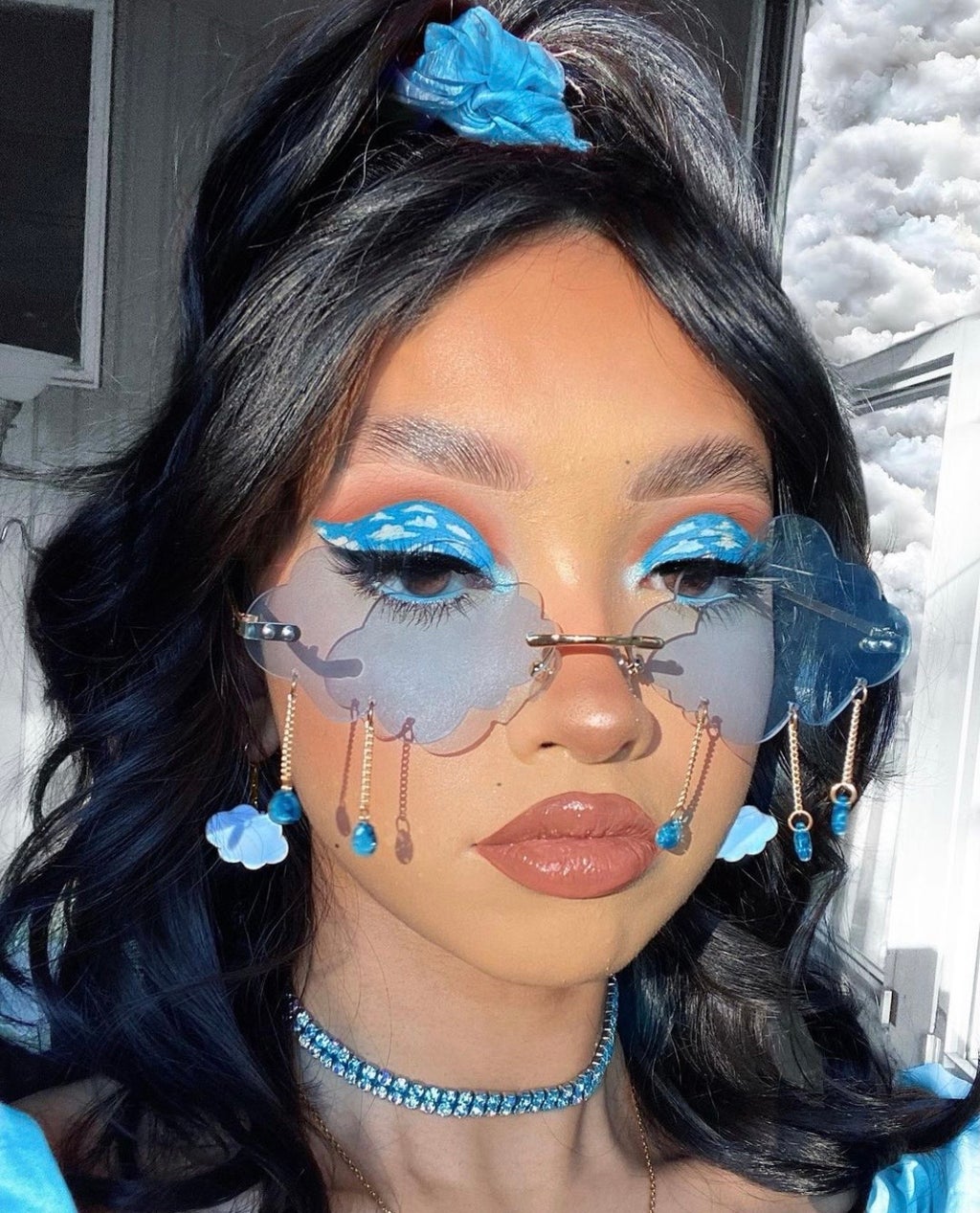 HC: What made you want to become an MUA and launch your platform?
"I've always wanted to become an artist. I was featured in my gifted and talented program [at school] and won awards related to drawing and art — but drawing on paper didn't really do it for me. I just wanted to do something different and bold, so I turned to makeup. Makeup has helped me express my emotions and my love for art but on my face. And sharing that with the public to inspire and help people find their love for makeup was one of the many reasons I launched my Instagram page and my TikTok." 
HC: How has it felt to put yourself out there?
"At first it was definitely overwhelming. Dealing with the hate comments while still being driven by my work was actually kind of hard. And it would get to the point where I would take a break from the internet and not deal with the bullies. As I grew, I learned to only value my opinion more than others — because at the end of the day, it's my life and I shouldn't really let someone who only knows me through a picture on the internet get to my head. But now, the negativity [isn't] as important as the amount of positivity and the positive comments I receive daily. The positive comments are the only reason why I'm here and the reason why I'm still going." 
HC: Does being a Desi makeup artist affect how you're seen in the South Asian/Bengali community? 
"Oh my god, yes. But there's pros and cons about being in makeup in the Desi community. Like, we're forced to become doctors and lawyers to the point where we basically forget our own hobbies and goals. I have the privilege to say that I have parents that are accepting of my own passions and goals. And with that privilege I want to change the mindset of other South Asians that hold their opinions against their children. I want them to know that it's okay to let your sons and daughters follow their dreams. It's okay to let your son start a Youtube channel or let your daughter produce her own music because, to be honest, nobody really knows where we're headed. So taking a leap of faith is all there is to it, you know?"
HC: What are your end goals or dreams for the future? 
"I just want to be someone that people remember. If my makeup doesn't inspire people or help people find what they've been looking for, I feel like I haven't done my job. Like having an impact on people's lives by just posting a picture is incredible to me. Especially when I receive DMs from little girls and boys who found their passion for makeup because of me, I love that feeling and I want that feeling to last throughout my makeup career."
HC: What advice do you have for those who want to launch their own platform?
"Okay so, my advice to an aspiring makeup artist is don't let someone else's success make you feel like a failure. We all have our own journey and none [of us have] the same background stories. The amount of likes and comments should not be the reason as to why you're doing makeup; that only makes you fear your own success. What should matter is your dedication and how passionate you are, because at the end of the day I suggest you have fun and make the best of your experience. That's all there is to it — it's life. Just do what you gotta do."
Follow Afrin on Instagram and TikTok @aafrrin
*Responses have been formatted for the purpose of this article