Remember Your New Year's Resolutions?
Remember the list of New Year's Resolutions you came up with a few months ago? How many of those are you still working on now? The reality is, most of us have probably forgotten about our 2019 goals or maybe feel like we've already made enough mistakes that it's too late to salvage the resolutions for this year and we can just "figure it out in 2020". I've never really been a New Year's Resolutions kinda girl until a couple of years ago because I've always lost interest in achieving the goals I set out for myself or I usually completely forget about what I even said I would get done. This year, I'm happy to say I'm kinda on a roll with the resolutions I've listed and I think I've finally found a way to have the motivation I've had at the beginning of the year stick. 
The most important foundation for success with my own goals has been making sure the goals I set are realistic, tangible and measurable. For example, a good goal I've been able keep up with is going to yoga at least once a week. For my lifestyle, this is a reasonable goal that I know I will be able to do and having a numerical quota (once a week) helps me feel accomplished once I've hit my target and makes me feel like this is a habit I can continue for the rest of the year. Another example of a measurable goal I've set for myself is to donate blood for the first time by the end of the year. This is something I can do just once and will be able to check off my list. Making small and achievable goals like this helps to check more items off the list and helps me feel more confident in being able to snowball into finishing off the rest of the list. Goals that are clearly defined and measurable are more likely to be accomplished than ambiguous visions. For example, instead of saying "get back into reading this year", something along the lines of "read X (number) of books this year" would be easier to visualize and follow through with. Instead of saying something like "become really fit", you can say "I want to start going to the gym X (number) of times per week". Having a concise list of goals that is manageable for the year helps you feel less overwhelmed and intimidated by all the things you "have to" get done by the end of the year. Keep your resolutions SMART!
Another easy way to fall off the New Year's Resolutions train is getting discouraged by any shortcomings you make. Messing up my goals used to always make me feel like there was no point in picking back up and continuing to try because I've already dropped the ball, and I'd just have to wait till the next year to try again. The past few years, I've learned that with every goal I've set for myself, there are bound to be some setbacks on the way to success. For example, one of my goals this year is to minimize my usage of single-use plastics, and with that I've done my best to carry around reusable straws and bamboo cutlery, but I have found myself in situations where I have no choice but to use plastic and it really does bum me out. My new attitude on this has been to pick up the effort and continue trying to do my best instead of dwelling on the mistakes and viewing my journey to plastic reduction as "tainted". Mistakes are okay and every process usually goes something like "two steps forward, one step back".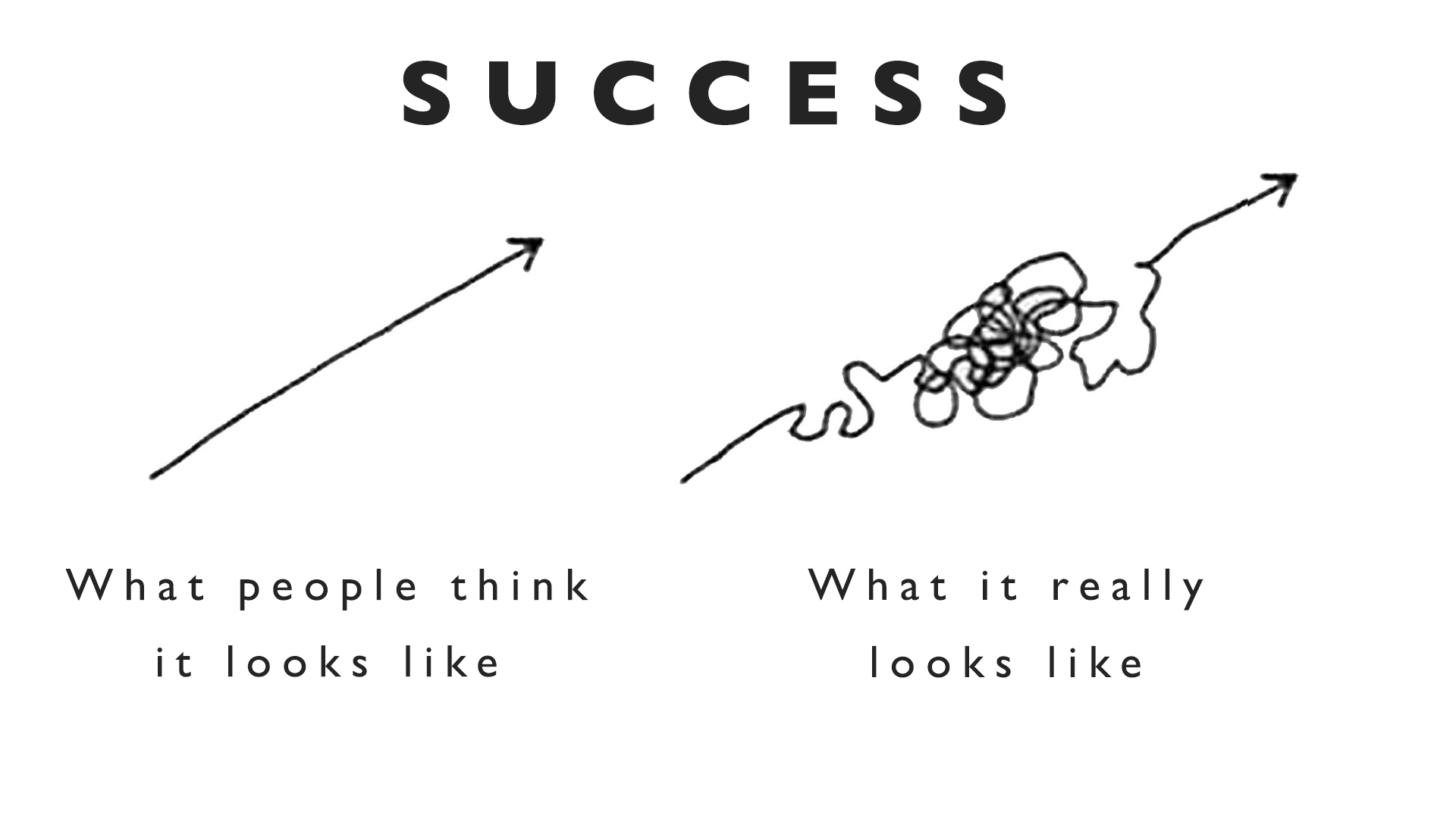 The other most important thing I've found is to always keep my list of resolutions and goals in a place I have access to almost all the time, and keep myself surrounded by my own visions for what I want to achieve. You can do this in any way that works for you - have your list of goals written in an agenda you carry around often, visualized on a vision board in your room, or even just written in a note on your phone (that's what I do). This way your goals are easily accessible and you can go over them whenever you feel like you need a little motivation to get your work done or to get yourself moving on a self-improvement project. Another simple way to keep yourself reminded of your resolutions is to follow accounts on Instagram and other social media that align with your goals. I've filled my insta feed with fitness accounts because I'm really trying to get my butt to the gym more often, and it has been great motivation that I see every time I'm on my phone!
It's also helpful to set up a simple reward system for you to keep yourself excited to accomplish your goals. You can even do this through your friend group in a way that you and your friends can keep up with each other's progress on your resolutions and celebrate together when you all achieve success. This can also help you keep each other in check and help you commit to your goals as you've now made your progress more public – making you more accountable for maintaining the effort!
Remember that goal setting shouldn't really depend on the start of a new year, and you can come up with a list of things you want to do for self improvement and start working on those goals any day of the year. Now get out there and make some magic happen! There's plenty of 2019 left to tackle your resolutions!