Calling all horror fans! Halloween is most definitely my favourite time of the year! So since I am a huge horror movie fan, I thought I would share and recommend some of my all-time favourite halloween/horror themed movies and tv shows!
The Walt Disney Company / Giphy Note: Some of these cannot be found on Netflix!
The Haunting of Hill House (2018-Present) (Horror/Drama)
    This netflix series is actually based off of the novel "The Haunting of Hill House" by Shirly Jackson and I have to say, movies included, this series is probably one of the scariest things I have ever watched. My older brother and I finished the whole season in a weekend because we were so hooked. I'll spare you with the plot because it's a lot of information to digest, but I'll just say that if you're into supernatural horror/drama-type tv shows or movies, this will be a perfect pick for you. That being said, I personally would rate it a solid 10/10. 
    P.S. Season 2 (The Haunting of Bly Manor) comes out this month on October 9th, so feel free to catch up!
The Purge (2013) (Horror/Thriller)
    So if you're not into supernatural horror and are more of a thriller-type of person, I would recommend The Purge movie series (not to be confused with the Purge tv series). All 5 movies have the same premise; The purge is an annual "holiday", where any crime is considered legal for 12 hours. There are 5 movies, though the fifth does not come out until 2021. The reason why I love this movie series is because it makes you think about whether or not you would 1) want to participate in the purge and 2) what you would do if you did participate. I overall would rate the first movie a 9/10.  
The Conjuring (2013) (Supernatural Horror)
Okay honestly... This movie is a right of passage for all horror fans. Also, something to know is that this single movie is part of a way bigger storyline based on the real-life story of ghost-hunters, Ed and Loraine Warren. Below I have listed the true order of the movies based on their timeline and not the year it was released:
Annabelle: Creation (2017)

The Nun (2018)

Annabelle (2014)

Annabelle Comes Home (2019)

The Conjuring (2013)

The Curse of La Llorona (2019)

The Conjuring 2 (2016)
    I have watched most but not all of these movies but now that I see the true order of the movies I want to watch all of them in order. Again, similar to "The Haunting of Hill House" this is a supernatural horror type movie. I would rate it an 8.5/10.
 The Exorcism of Emily Rose (2005) (Horror/Drama)
    I think the most terrifying part of this movie is that it is based on a real-life case study of a young female named Anna Elisabeth Michel who passed away at 23, potentially due to the aftermath of an exorcism. In a more believable story, it is said that she had passed due to malnutrition but many know her as the young girl who was supposedly possessed. This anecdote is really what makes this movie scary and I would personally rate it a 7.5/10.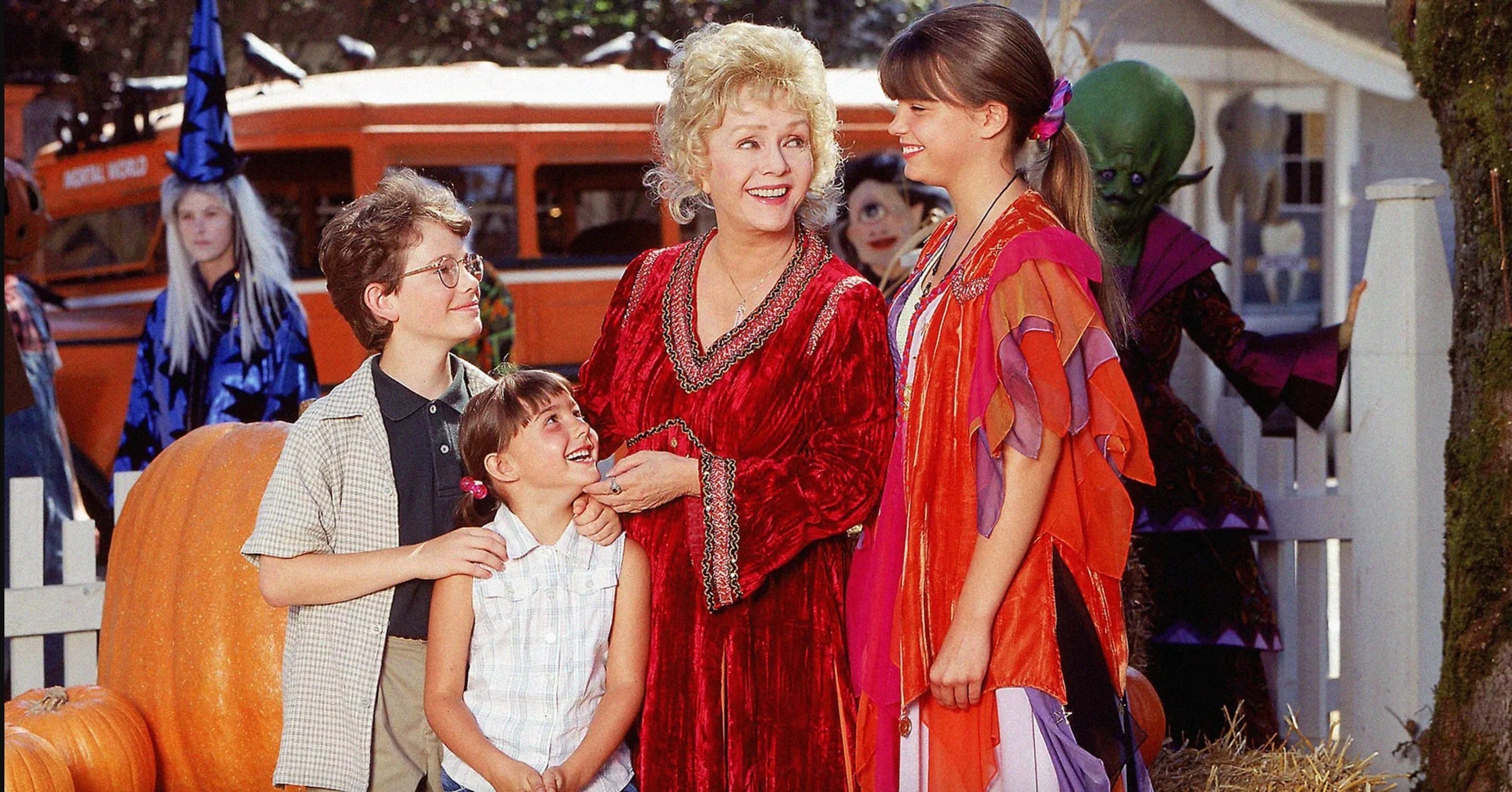 Disney Channel
Halloweentown (1998) (Adventure/Children's Film)
    This movie was one of my all-time favourite Halloween movies as a kid. Unlike the scary choices I have listed, this is something that is light-hearted and you can watch it with the entire family. I would describe it as a Disney Channel remix of Harry Potter. For those who know this movie, it is also nostalgic and a reminder of what Halloween meant to us when we were younger. For nostalgic purposes, I personally rate this movie a 10/10.
I know Halloween might be a little different this year but at least it's a good excuse to stay home and binge some of these great tv shows and movies! 
Happy Halloween!