Let's face it: it can be difficult to find the right long-lasting fragrance on a budget. I've struggled for years, trying to discover the right scent without emptying out my entire wallet. It seemed like every time I tried on a perfume and really liked it, it was expensive. Then one day, my oldest sister came across a company called Oil Perfumery on TikTok — this app has honestly taught me more things in the past year than I've learned elsewhere in my entire life. Oil Perfumery sells perfume oils that are dupes to, otherwise known as "impressions" of, famous fragrances at very affordable prices. 
Oil Perfumery is a Canadian company based in Toronto. It is known as "the largest perfume oil distributor in North America" with perfume oils sourced from various companies across the globe. Oil perfumery has scents for both men and women, and also provides both Western and Arabian fragrances. Two of the greatest aspects of these perfumes is that they are 100% alcohol-free and that they contain essential ingredients sure to provide an amazing, long-lasting scent!
In December of 2020, my sisters and I decided to try out some perfumes from Oil Perfumery. We bought Oil Perfumery's impression of Chanel's Coco Noir. This specific fragrance comes in two sizes: a 10mL bottle for $15.99 and a 60mL bottle for $74.99. Compared to the original Coco Noir by Chanel, priced at $108 for a 50mL bottle, the Oil Perfumery impression is (obviously) much cheaper. We bought the 10mL bottle from Oil Perfumery and instantly fell in love! The scent is pretty much identical to the original. Ever since we bought this perfume, we have gotten so many compliments. Plus, it's perfect for all occasions! The scent is also long-lasting; just rub a few drops onto your skin and it will last the whole day. I've noticed that the scent has lasted several days when I apply it to my clothes. Although the 10mL bottle is pretty small, it lasts a long time. In fact, eight months later, we still have some left (you really only need to apply a few drops to get a strong, yet pleasant smell). As I'm writing this, I am already thinking about which fragrances I should buy next from Oil Perfumery!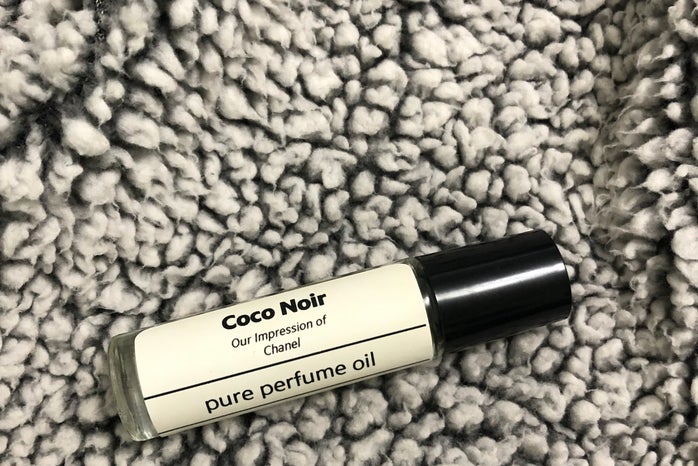 This company has a vast array of fragrance selections to choose from that are similar to its impression of Coco Noir. The Rihanna fans out there are probably aware of her signature fragrance Love, Don't Be Shy by Kilian. This is a scent that celebrities rave about, and while the original costs $310.00 for a 50mL bottle, Oil Perfumery carries a 10mL bottle for $22.95!
So, whether you want to smell like Queen RiRi, discover the fragrance that can bring your fantasy to life, or find a scent to wear while walking down the halls of uOttawa (all while staying on budget!), Oil Perfumery is the way to go!