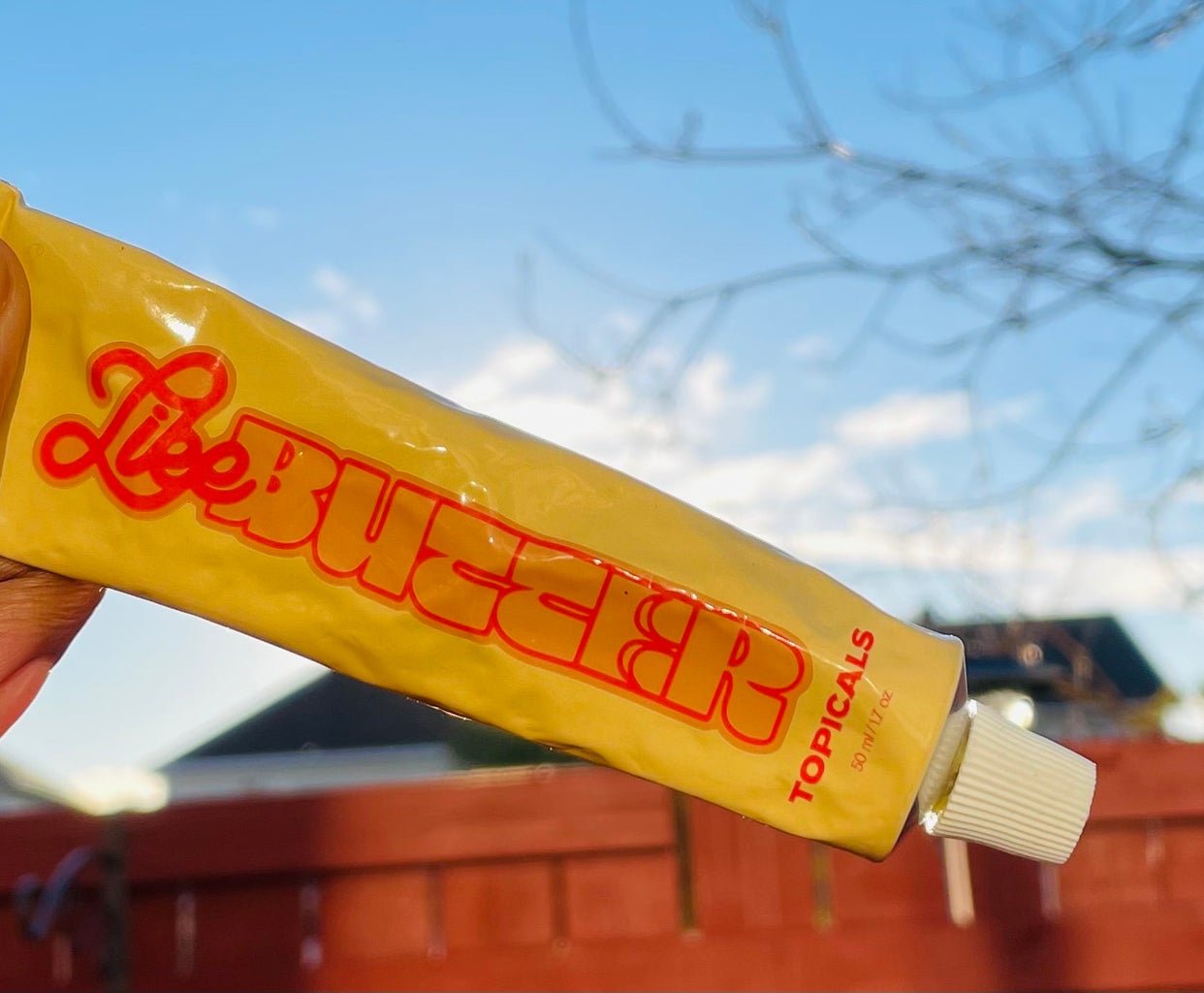 Skincare issues have been a recurring problem throughout my life. From acne, to hyperpigmentation, to acne scars; it has always felt like my skin was never what I wanted it to be. On top of all that, I found out last year that I suffer from facial eczema, which now limits the number of products that are suitable for my skin. Facial eczema makes it so that I can't use products that have fragrance — and most products do. After trying on so many products that I've honestly lost track, I came across two products that have changed my life, both made by the brand Topicals. Topicals is a female-owned skincare brand that has formulated products for various skin types. The new brand has already become famous for its best-selling products Like Butter and Faded.
Like Butter
First, let's talk about Like Butter.
Like Butter is described as a "thick, whipped mask" that restores dry and irritated skin and is safe for people who have eczema. The product comes in a yellow, recyclable 50mL aluminum tube that costs $41 CAD. Some of its key ingredients include green tea extract, colloidal oatmeal, turmeric, Chinese rhubarb root, and ginseng root. You can find more information about these ingredients on the Topicals website, but basically, they all help to relieve irritated skin. Like Butter can either be used as a 20-minute mask or as a moisturizer.
In July 2021, I decided to try out this product. I ordered Like Butter online through Sephora, and was super excited to try it out. For the first two weeks, I used it as a moisturizer every other night. I was happy to notice that my skin didn't purge in response to this product; however, I didn't notice any improvement to my skin. After the first two weeks, I increased my use to every night. By the end of the month, I noticed that each morning, my skin felt less and less dry and irritated. By September, my skin was glowing, and I even noticed that the tiny bumps on my skin had started to go away. Now, at the end of October, I can honestly say that my skin has never looked as good as it does right now!
Now, I can't say that Like Butter has completely healed my eczema; my skin is far from perfect. However, Like Butter by Topicals has improved my skin so much that I no longer mind the occasional eczema flare-up. Like Butter relieves the irritation by a lot! Topicals has also since introduced the Like Butter Hydrating Mist for body.
Faded
Faded, another bestseller by Topicals, is a gel-like serum that fades stubborn scars and hyperpigmentation — on both your face and body. This product comes in a container similar to Like Butter's and costs $46 CAD. Some of its key ingredients include melatonin, azelaic acid, niacinamide, tranexamic acid, and licorice root. All of these powerful ingredients help to reverse sun damage and reduce scars and pigmentation.
I started to use Faded at the same time as I started to use Like Butter. For the first month or so, I only used it twice or — at most — three nights a week. I only experienced slight purging with this product, despite its strong ingredients. Once my skin had adapted to the product, I decided to use it every morning, instead of at night. Within the first month, Faded helped to remove new scars very quickly. After a couple more weeks, a lot of my old, stubborn scars were gone as well!
Unfortunately, I have not noticed a huge difference in hyperpigmentation. I do believe, however, that through the continued use of Faded, it will gradually fade away. I plan to continue to use this product to give that time to happen.
If you're searching for a product to remove acne scars (or other scars!), I highly recommend Faded. Topicals has also introduced the Faded Brightening & Clearing Mist which can be used to remove stubborn scars on your body.
Pro tip: if you want to buy both products while saving a couple of bucks, Sephora sells Like Butter and Faded as a duo for $71 CAD.
Summer is over and I'm sure that many of you are feeling the effects of being out in the sun too much. And now, with winter fast approaching, your skin is likely to go through an extremely dry phase. I recommend that you purchase these holy-grail products now to get your skin glowing ahead of time. That way, even in the midst of -20 °C weather, the harsh realities of winter will seem a little less harsh.