Fabulous to Fun: Holiday Party Outfit Ideas
The most wonderful time of the year is upon us ladies! Over the next month, there are countless work events, parties, dinners, and family get-togethers being thrown that require casual, dressy, and cheesy-holiday outfits. As exciting as this time of year is, I personally find it hard to find the motivation to dress up for parties when I know that it's going to be -30 degrees outside. The following list is full of suggestions that will help you keep warm while transitioning from fabulous Christmas work parties to fun and relaxed get-togethers.
Baby it's cold outside…
The best way to keep warm while wearing a dress or a skirt is to thrown on a pair of stockings or sheer leggings. These come in vast variety of colors, shades, designs and fittings. They will also keep your legs semi-covered in cold conditions.
An alternative to stockings is to simply wear socks with your heels to keep your feet and toes warm. This may sound like an odd suggestion, but this has been a hot trend for the last couple of months and beyond being cute, it takes on a practical role in the cold winter days.
If you have a specific dress in mind that you want to wear over the holidays that just isn't warm enough, try wearing a thin turtleneck under the dress to add sleeves and an extra layer of warmth.
For more casual events that don't require formal wear, it's mostly definitely appropriate to break out the Christmas sweaters, ugly or not. If you're looking for a last-minute sweater for an ugly-Christmas-sweater party, Amazon has a big selection of affordable sweaters available for Prime delivery.
And for those that want to get in the spirit of the holidays but don't care to invest too much time or money getting ready, Christmas/holiday-themed accessories are an easy way to amp up any outfit. These Christmas earrings will make a perfect addition to any outfit.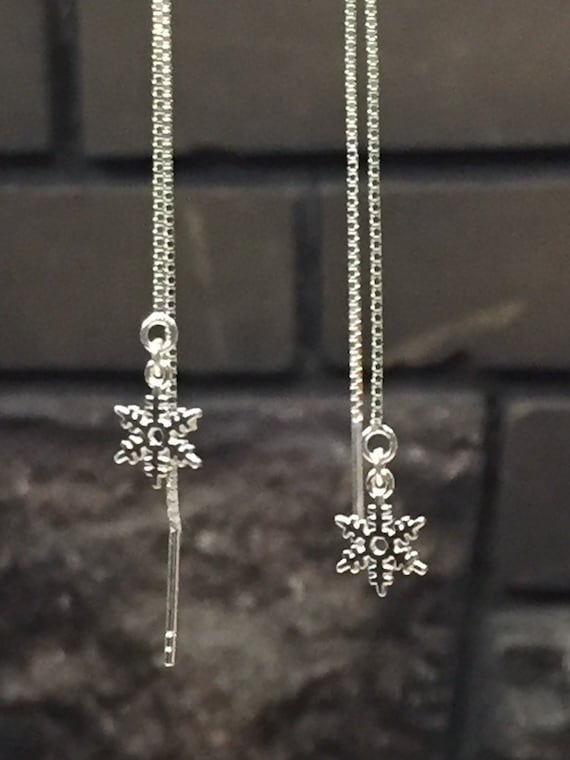 These are some ways to keep warm and fashionable over the holiday season, try them out for yourself!