The crowd. The lights. Surges of adrenaline rushing down my spine. The Opening Ceremonies were incredibly stirring and emotional. That was when it hit me that we were actually there; we were at the Olympics. Then there was the moment when we had just finished competing, and I looked back onto the ice to see a huge crowd applauding my partner and I. To even just see the Olympic rings on the center of the ice that we had just skated on was so unbelievable.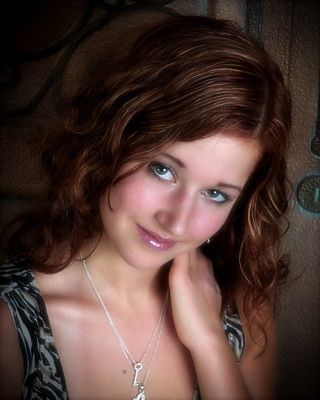 Think back a year ago to the 2010 Winter Olympic Games. Where were you? Most likely sitting on your couch watching the most talented athletes in the world compete against each other in hopes of winning the gold. Well, as we all relaxed in the comfort of our own homes, anxiously gripping the couch as we rooted for Team USA, Emily Samuelson, University of Michigan senior, was competing with her partner Evan Bates in the ice dancing portion of the Vancouver Olympics along with Michigan Alumni Meryl Davis. So few people ever get the opportunity to participate in the highest level of athletic competition on the planet. It is hard to imagine that a young, talented student from Novi, Michigan, would have the opportunity to compete in the Olympics as well as attend one of the most prestigious universities in the nation. Emily was generous enough to take time out of her crazy schedule to answer a few questions for me and provide a little bit of insight into what it's like to be an Olympic ice dancer.
That's quite an accomplishment to be part of the USA Olympic Ice Dancing Team. How did you begin ice-skating?
 
Emily: When I lived abroad in England, I became interested in ice-skating. We were there for my dad's job, but we would also travel around and see the sights of Europe. When we were in Wengen, Switzerland, I saw a little girl in white, skating around on the ice.  I told my parents "I want to do that", and they told me I could begin when we moved back to the United States.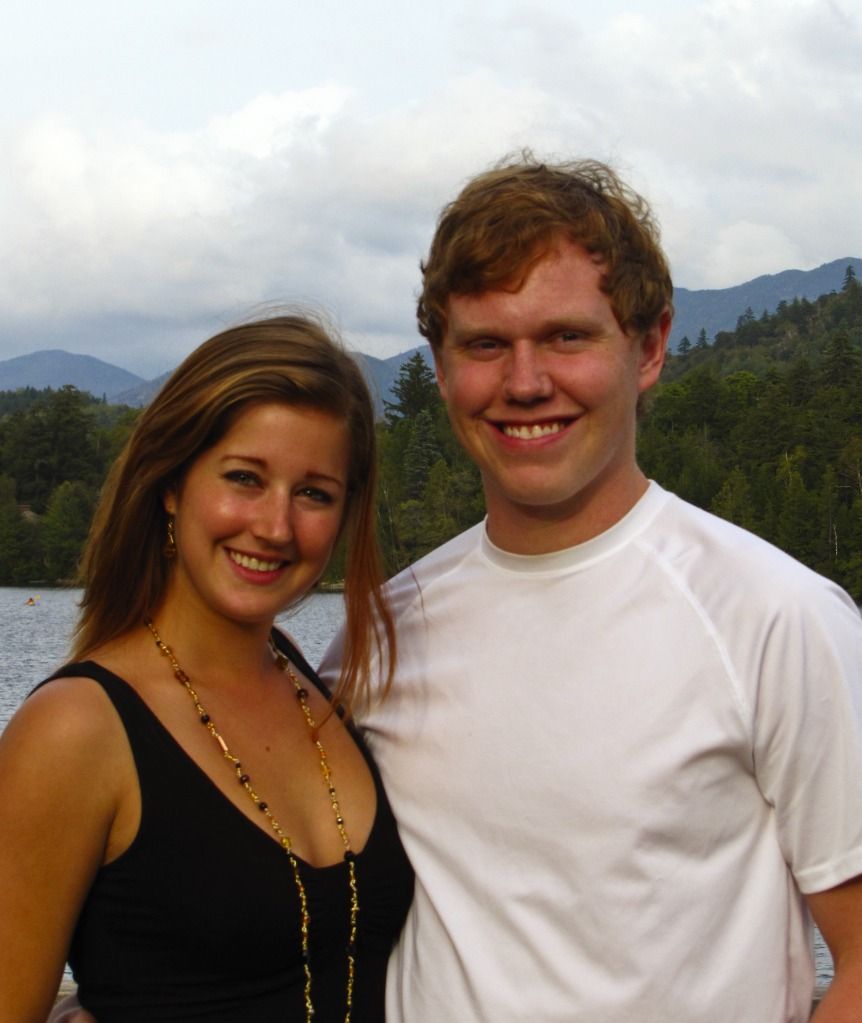 Since you began ice-skating at such a young age, what has made you stick with it throughout the years? 
 
Emily: I began skating in the Fall of 1995 when I was only 5 years old.  I remember being put on the ice with a snowsuit complete with kneepads, elbow pads and a helmet, but I still loved it!  I don't know what exactly made me stick with it above other sports that I played such as gymnastic, dance, and tennis. But somehow I just knew that skating was my true passion.  There was a time when I was seven when I told my mom, "I'm done with skating; I quit!"  She said that was fine, but that perhaps I should only take off the summer and then reconsider once school began again.  It turns out that she knew me better than I knew myself! I was practically begging to skate again come fall!  
 
Clearly you made the right decision to begin skating again! When did you first begin skating with a partner?
 
Emily: I learned all the basics and then began progressing through my jumps and spins, moving up the levels of freestyle skating.  In 1999, my coach told me her son was looking for an ice dance partner and suggested I try skating with him.  I tried it for a few months, but we didn't quite click as partners on the ice.  However, I did click with ice dancing! Luckily in 2000, another coach of mine introduced me to a boy, Evan Bates, in Ann Arbor who needed a new partner. We were only 11 and 10 years old when we first became partners, but as a team, our skills kept progressing and we started competing at bigger competitions.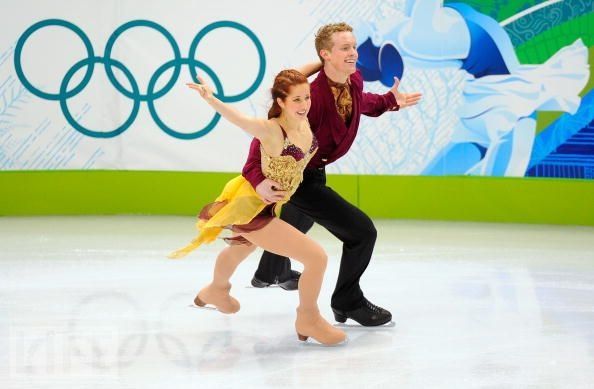 When was the first skating competition that you competed in?
 
Emily: I don't even remember the first skating competition I did because I was so young! I loved it though. But, my first ice dancing competition was in 2000, but it was just a small local one.  Typically, as a young ice dancer, you start with small local competitions, and then eventually tryout for qualifying competitions. If you place well at these, you have the possibility of going to Nationals and maybe even eventually Worlds and the Olympics.
What is your most memorable ice skating experience? 
 
Emily: At the 2002 Junior National Championships when I was 12 years old, halfway through our program, I felt this sudden adrenaline rush. It was incredible! It felt like I was flying, as It was the first time I'd ever had that "white moment" that is so hard to attain, when everything is just flowing and joyous. It was then that I knew I truly loved to skate.
 
Ice dancing requires intense precision and concise, fluid movements. Have you ever suffered any injuries throughout your career?
 
Emily: At the 2007 Junior World Championships in Oberstdorf, Germany, Evan and I were in second place going into our final performance.  About a minute into the program, I fell, and Evan leapt over me to avoid my head, but landed on my left hand.  I remember looking down and seeing what I thought was the skeleton of my hand, but later found out were tendons.  It turned out that the tendon of my middle finger had been severed, so I had surgery to repair it in a nearby town.  I still have a scar. I remember that moment vividly because it was such an unexpected drastic injury. I didn't blame Evan for the injury. We were even fortunate enough to come back and win Junior Worlds the next year.
How does one get accepted as an ice dancer for the USA Olympic Team? What is the process one has to go through or do you have to be discovered by a recruit?
 
Emily: The U.S. Championships, Nationals, is our qualifying competition, which took place at the end of January 2010.  The top three ice dance couples get offered a position on the Olympic team. The first two spots were nearly secured already by Tanith Belbin and Ben Agosto, and Meryl Davis and Charlie White (both fellow wolverines).  There is a selection committee that discusses who they truly want to send, but it's usually those who placed first through third in the country.  And with the Olympics only a few weeks away, we were all in our peak performance to try to qualify!
 
You mentioned that your dance partner's name was Evan. Could you tell our fellow collegiettes™a little bit more about him?
 
Emily: I began skating with Evan Bates in 2000.  We remained together all the way through this past summer, when we parted ways.  At the end of the summer I found my new partner, Todd Gilles. Todd used to compete with Evan and I, as well as with Meryl and Charlie, while we were all growing up, so I knew him well. Since we just started skating together recently, it has been difficult to prepare. We are planning to start competing this season, but we're still enjoying every minute.
When is the next time you compete?
 
Emily: We actually just found out three days ago that we have been assigned to compete in Shanghai, China at the Cup of China, one of the international competitions in the Grand Prix series this fall.  We were alternates, and one of the teams withdrew, so we were invited to take their place. It's extremely exciting, yet slightly nerve-wrecking since the competition is only 2 weeks away!
Where do you train and what does training entail? How many hours a week do you have to train?
 
Emily: We train at the Ann Arbor Ice Cube. Our training includes a ton of on-ice training in addition to calisthenics, ballet, ballroom dance, cardio, and stretching.  A typical training day for me is spent at the rink starting at 8 am to do some exercises off-ice to warm up. After that, I'm on the ice for about 2 hours of skating with just a short lunch break and then another two hours of skating, followed by either ballet or ballroom. Then I'll go home and do about an hour of cardio and finish my workout with about a half hour of stretching. Overall, we train about 22 hours a week on the ice, with an additional 18 hours of off-ice work.
What are you future ice skating goals?
 
Emily: My long-term goal is to make the Olympics again! But, in the meantime, though, I feel I have so much more potential in this sport that I have not reached yet, and I'm taking each day to push myself to try to reach that potential.  We'll see where that ends up taking me!
For any aspiring Olympians, what advice would you give them?
 
Emily: Don't give up.  Ever.  Perseverance will get you further than you ever thought possible.  And enjoy the process, for that is just as important, if not more, than the competition.  No matter what adversity I faced, I always kept going, and I've never lost my love and passion for skating.  To me, that is more valuable than any medals or titles.I'd also add that it's important to be well balanced.  If I wasn't also pursuing an education at the University of Michigan, and if I didn't have an amazing support network of great friends here in Ann Arbor, then there is no way I could have gotten as far as I did.  It keeps things in perspective for me, and let's me enjoy every moment of everything I'm doing, whether it's competing overseas or sitting in a favorite professor's lecture.