The 8 TV Shows that Got Me Through Quarantine
Anyone who knows me knows that I love stories and consuming media in general. I have music, book, movie, tv show, documentary, and podcast recommendations for pretty much every person I've ever met. So, I decided it was high time to share my quarantine survival list with the world.
1. The Great British Baking Show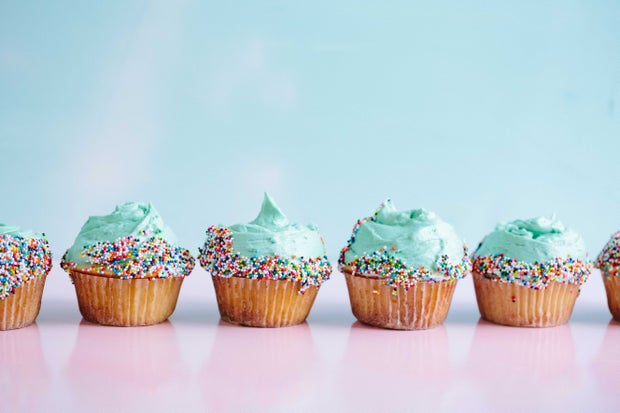 Photo by Brooke Lark on Unsplash
What it's about:
The Great British Baking Show is exactly what it sounds like: a great, British baking show. They start with twelve contestants and throughout the season the bakers compete for the honor of being crowned the winner and to show the world their love of baking.
Why you should watch it: 
Everyone on the show has British accents, which automatically makes the show more fun. Secondly, this is the first competition show I've ever watched that actually made me feel comforted. Everyone on this show is so genuinely kind. Even though the contestants are literally competing against each other, they form close friendships. They give advice to, console, and genuinely care about each other. The judges, Mary Berry and Paul Hollywood are absolute icons and I would die for them, no questions asked; the two co-hosts of the show, Mel Giedroyc and Sue Perkins, have great puns and are seen multiple times throughout the show sneaking bites of competitors' dishes.  
2. The Circle
What it's about:
The Circle is the reality-show baby of Big Brother and Catfish. All of the contestants move into the same apartment building, but they can't see each other face to face. Instead, they communicate via a social media app called "The Circle." Throughout the show, the players rate another and these ratings help determine who gets eliminated and who stays. Last one standing takes home $100,000. 
Why you should watch it: 
Everyone is trapped in an apartment with no contact to the outside world, or other people (a little too real). The reason I loved it, though, was the friendships that formed between all of the contestants. Even the catfishes (because spoiler: there are some catfishes) form meaningful connections with other people via the app, which was so encouraging to see. You also got to see a diverse group of people from all walks of life connect with each other, which was really cool.
3. Avatar: The Last Airbender
What is it about?: 
The world is divided into four nations: earth, fire, air, and water. The nations lived together in harmony until the fire nation attacked, throwing the world out of balance. The only one capable of bringing balance is the avatar, the master of all four elements. In this show, we follow Aang, the avatar and the last airbender, on a journey with his friends to bring balance back to the world.
Why you should watch it:
Yes, I know it's a kid's show, but that doesn't mean it's not FANTASTIC. I'm ashamed to say that the first time I watched this show was when it showed up on Netflix, but wow was I missing out. The show has so much political commentary, touching on American colonialism and racism, which is particularly relevant today. This isn't a story of fear, it's a story of redemption and growth; every single character encounters some internal conflict and comes out stronger, despite the inner turmoil. Not to mention, this show is amazingly femenist, has the best redemption arc of all time, and it's absolutely hilarious. (I would also recommend that anyone who loved this show to check out Legend of Korra, which takes place 70 years after the events of Avatar: The Last Airbender).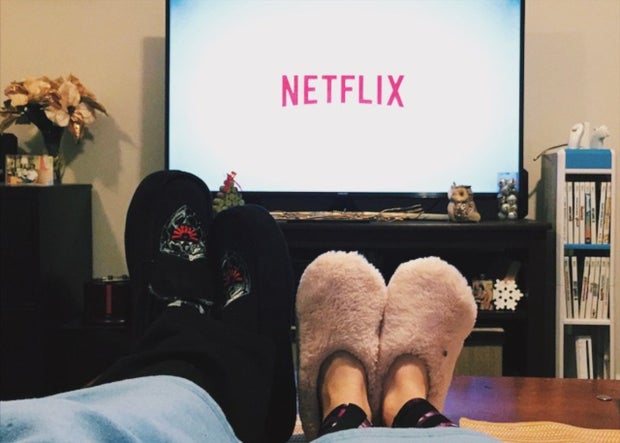 Red Lips and Rosé
4. Julie and the Phantoms
What's it about?: 
Julie and the Phantoms is High School Musical: the musical: the series: ghost boy band edition.  Julie, a teenager struggling to play music again after the loss of her mom, finds music again with the help of the ghosts of Sunset Curve, a boy band from the 90s. Together they form the band Julie and the Phantoms, and help each other bring music back into their lives. 
Why you should watch it: 
This show came out two weeks ago, and I'm already obsessed with it. The music is so good (I'm literally listening to the soundtrack as I write this piece). Plus, the show features lead characters of color, a Latinx family, and represents the LGBT community. More importantly, the story, while a little cheesy at times, is unique, joyful and hilarious. It's also filled with a powerful message about grief and coming to terms with loss, which really resonated with me.
5. Schitt's Creek
What's it about?: 
The Roses, a very wealthy family, suddenly lose everything and are forced to move to Schitt's Creek, the town they bought years earlier, as a joke.
Why you should watch it: 
I mean, it swept the Emmys this year and set a record for doing so. But, more than that, it's a show about the strength of family and growing up. Not to mention this show is funny -- not funny as in letting a little bit of air out of your nose; it's so funny you'll be doubled over in laughter with tears pouring down your face. It doesn't matter which episode you're watching, there is at least one point in the episode where you need to pause the TV because you're laughing too hard and can't focus on what's happening. 
6. Anne with an E
What's it about?: 
Based on the novel Anne of Green Gables, the show follows Anne, an orphan, as she finds herself newly adopted, which shakes up life for the residents of Prince Edward Island in Canada. 
Why you should watch it: 
I'm a sucker for a quirky, headstrong female lead, which is what we have with Anne. Her appreciation for life and the world around her is infectious, and it makes you feel more hopeful, just watching her. Her story -- growing up as an outsider, eventually finding her place in the world without compromising who she is -- is very uplifting. It also has lessons about racism, homophobia, feminism, and free speech, that feel particularly relevant today. This show is also beautifully shot, which helped me deal with a little bit of the wanderlust I was feeling as a result of my inability to travel.
7. Buzzfeed Unsolved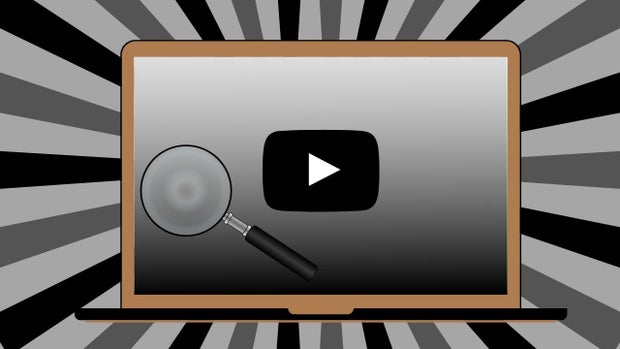 Made with Canva
What's it about?: 
Ryan Bergara and Shan Madej investigate various unsolved mysteries, from visiting the crime scenes of and investigating unsolved murders to traveling to various haunted houses and demon infested dwellings in order to answer the question of whether ghosts are real.
Why you should watch it: 
If you are obsessed with true crime or supernatural stuff, but are also a little bit of a weenie (like me), then this series is for you. They perfectly balance between fear and enjoyment by including both creepy coincidences and perfectly-timed jokes; it makes the watching experience so enjoyable. During quarantine, this series had me laughing uncontrollably, then the next thing I knew I was digging into JonBennet reddit theories at three a.m. With Halloween just around the corner, it's the perfect show to bring some ~spooky vibes~ into your life.
8. Jane the Virgin
What's it about?: 
Jane's life is completely on-track. She's about to become engaged to her detective boyfriend, she's on her way to become a teacher, up until one doctor's visit changes her course completely.  As the title suggests, a virgin… BECOMES PREGNANT?!? No, it's not a miracle -- it's a medical mishap -- but it changes everything.
Why you should watch it:  When we first got sent home last semester, this was the show I found myself watching. The show is all about Jane trying to deal with crazy circumstances beyond her control. Especially a few months ago, a reminder that all you can do in life is to work your way through the things you can't control was a great one to watch unfold on-screen. Jane the Virgin also shows how important it is to hold onto the ones you love, which was a message I found myself clinging to. The show is also modeled like a telenovela, which means that every crazy twist the show takes, they lean into the absurdity in a way that's refreshing and certified comedic gold.