Looking for new makeup products to take your Valentines Day look to the next level? Here are a bunch that you can swap into your usual routine to get that rosy pink glow for either a date or a galentine's day night with your BFF's! I'll also show you how I took these products to create the look shown above.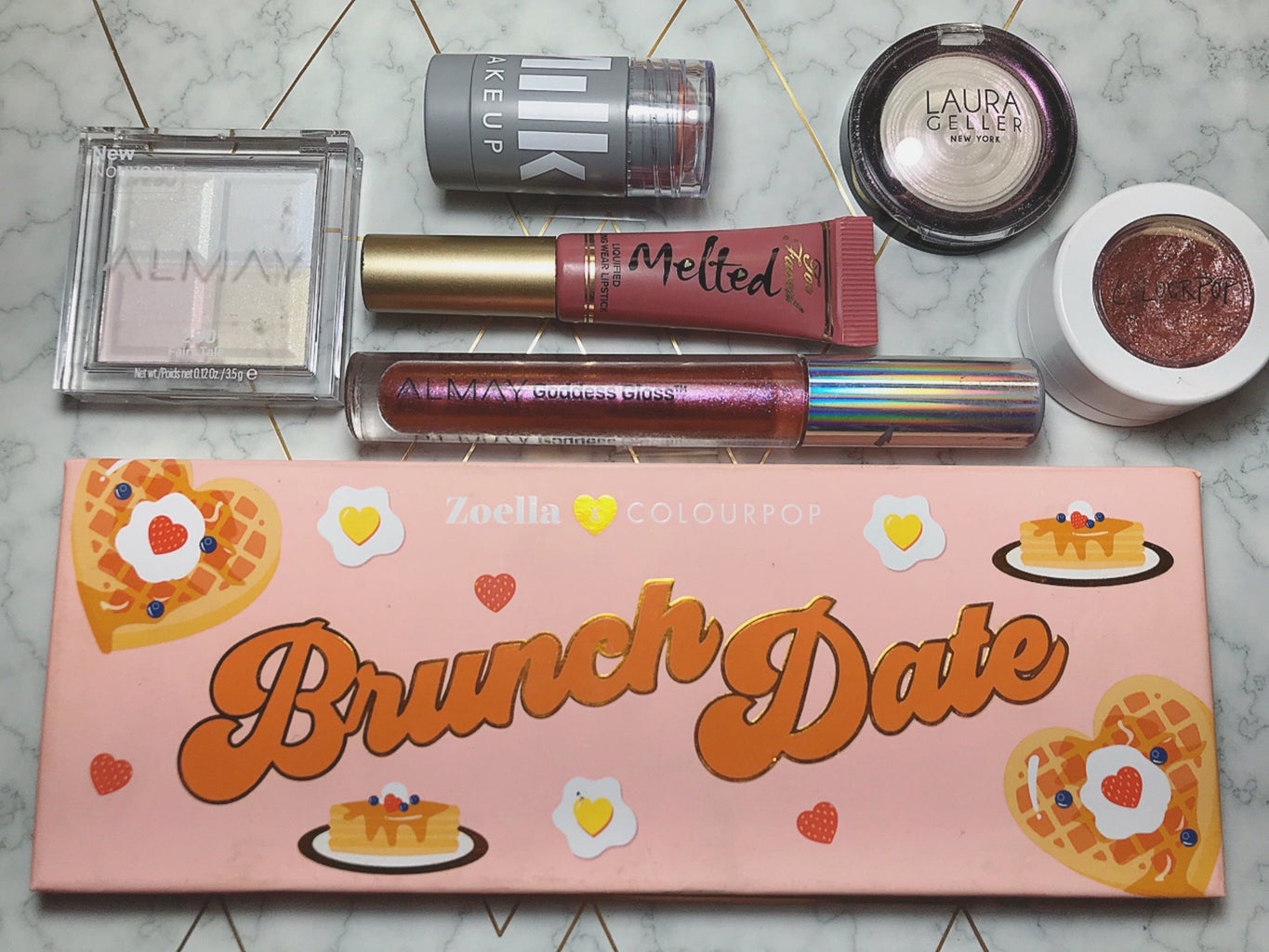 Eyes: 
Under Browbone: Almay Eyeshadow Quad in Fairy Tales ($6.99, online in Unicorn)
To start off let's focus on eyes. I got this eyeshadow in my gift bag from Her Campus College Fashion Week a couple years ago with some other colors and love them! Almay is always great at making products for sensitive skin and eyes, and this one is free of fragrance, hypoallergenic, and ophthalmologist tested. Using the shade in the lower left corner since it's a slight pink tint, I shaded under my brow bone to smooth things out and add a little shimmer to prep for the rest of the shadow. Unfortunately, it looks like they do not have this exact pallete anymore, but do have a very similar one called Unicorn.
Eyelid: ColourPop Zoella Brunch Date Pallete in Sunny Side Up and Sunday Funday ($21) and Super Shock Shadow in Set to Stun ($6)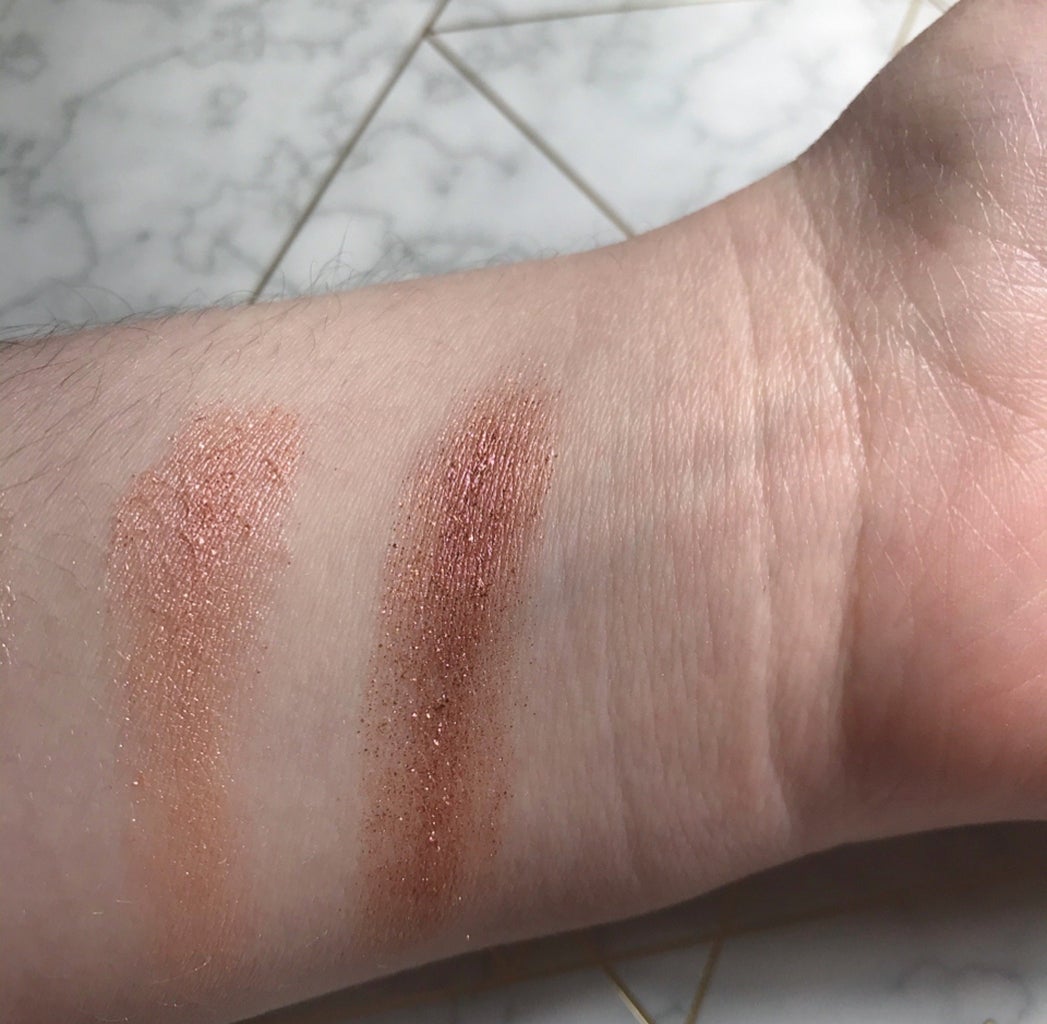 For all the shadows on the lid, I am going to be using products from Colourpop. They are probably my favorite eyeshadows to use because they are super pigmented and have minimal fallout. The palette I am using is the Brunch Date Pallete, which is a collaboration with youtuber Zoella. It is the perfect theme for Valentine's Day since, since it's a combination of hearts and breakfast foods! I started out with using the Shade Sunny Side Up all over the lid, which is a light peach shade. Then I topped it off with Sundae Funday, a metallic pinky copper shade that instantly gives the eyes a nice sparkle.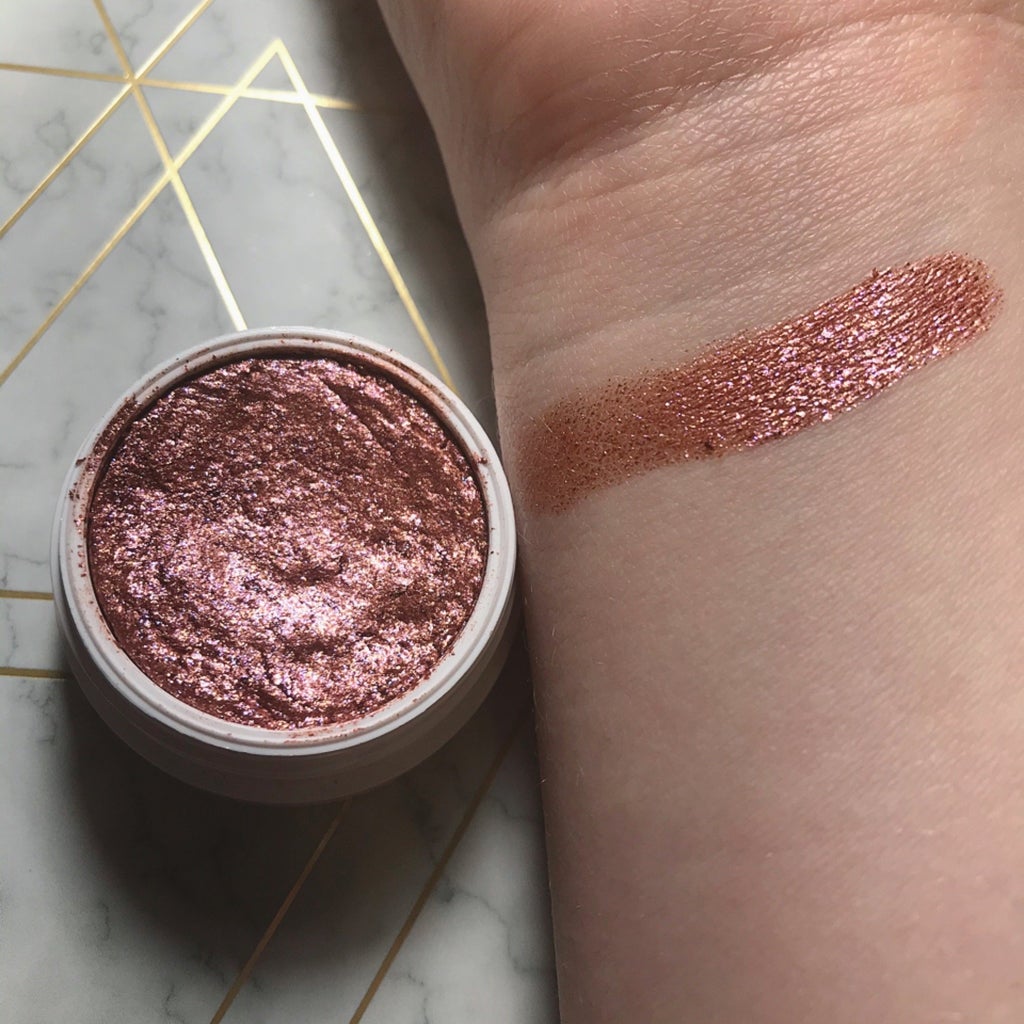 If you want to add even more extra shimmer, Colourpop Super Shock Shadows are exactly what you need. The one I used is in shade Set to Stun and takes the eyeshadow to a whole new level. I have multiple of these shadows in a variety of shades and use them nearly everyday to give my eyes some extra shine!
Inner Corner: ColourPop Zoella Brunch Date Pallete in Champagne Toast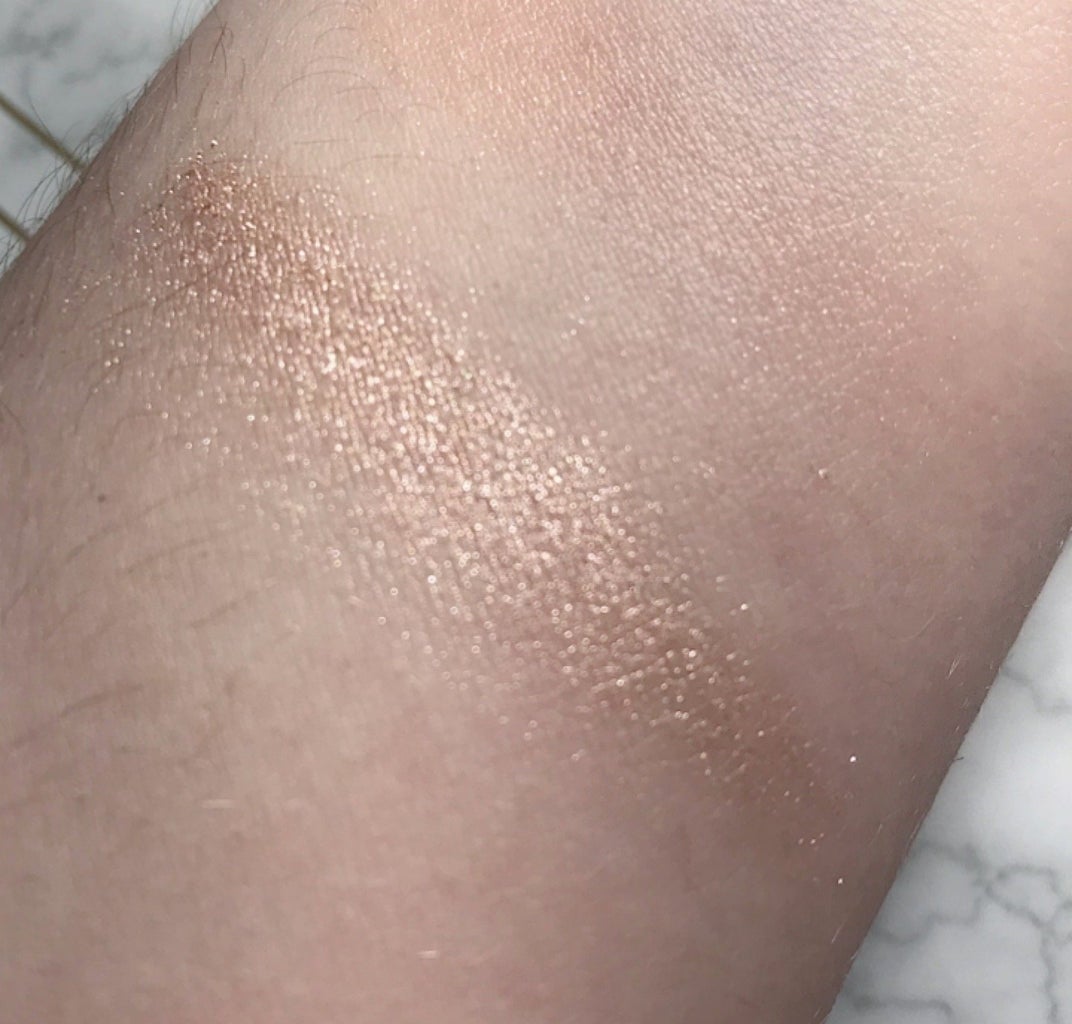 Finally, I used the Brunch Date pallete again to highlight the inner corners of my eyes with shade Champagne Toast. This adds an extra element to the eye to give it more dimension and is the final step before finishing off the eyes.   
Lips:
Lipstick: Too Faced Melted Liquified Long Wear Lipstick in Chihuahua ($21)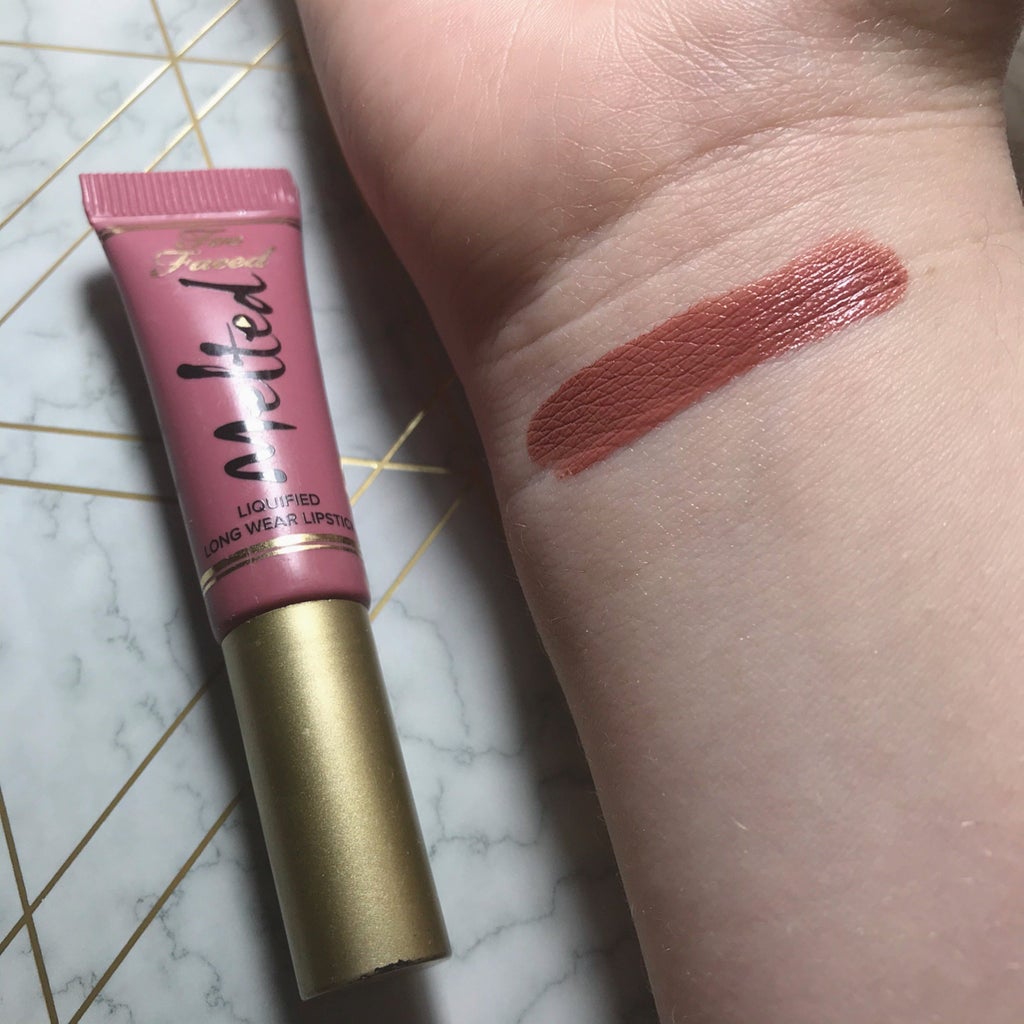 For lips, I started off by using a Too Faced Liquid Lipstick. These are great because they last a really long time and aren't overly drying since they are a semi-matte finish. They also have an amazing color payoff and are easy to apply with the applicator on the tube. 
Lip Gloss: Almay Goddess Gloss in Glaze Flame ($9.99)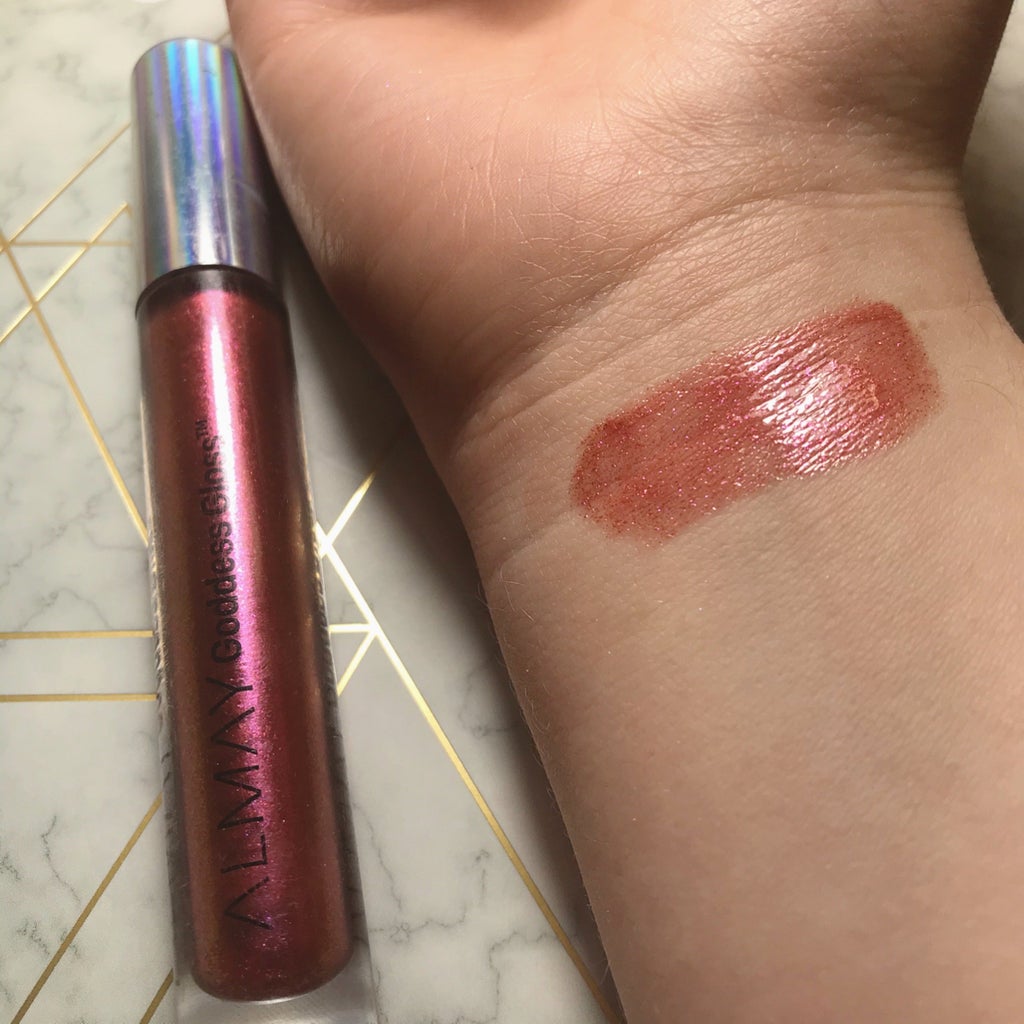 On top of the lipstick, I used a Goddess Gloss from Almay. These are glosses are not only affordable and good for sensitive skin like their eyeshadows, but also aren't sticky and smell amazing since they contain pomegranate, grape, and raspberry oils. This gloss in combination with the lipstick complement the eyeshadow perfectly, which really brings both the eye and lip looks together.
Face:
Blush: Milk Makeup Mini Lip + Cheek in Werk ($15)
Finally for the face I used two products. The first is from the brand Milk. Their Lip + Cheek product works as both a sheer lip tint and a blush, like the name implies. If the lip products mentioned above are too much for you, I would definitely recommend using it to add some color to them as an alternative! In my case, I used this as a blush. It is super easy to apply, since you just swipe it on your cheeks and blend it in with your fingers. Additionally as an added bonus, this is included in the Milk Birthday Gift set from Sephora, so on your birthday you can get this product for free if you're a Beauty Insiders member!
Highlight: Laura Geller Baked Gelato Swirl Illuminator in Diamond Dust ($26)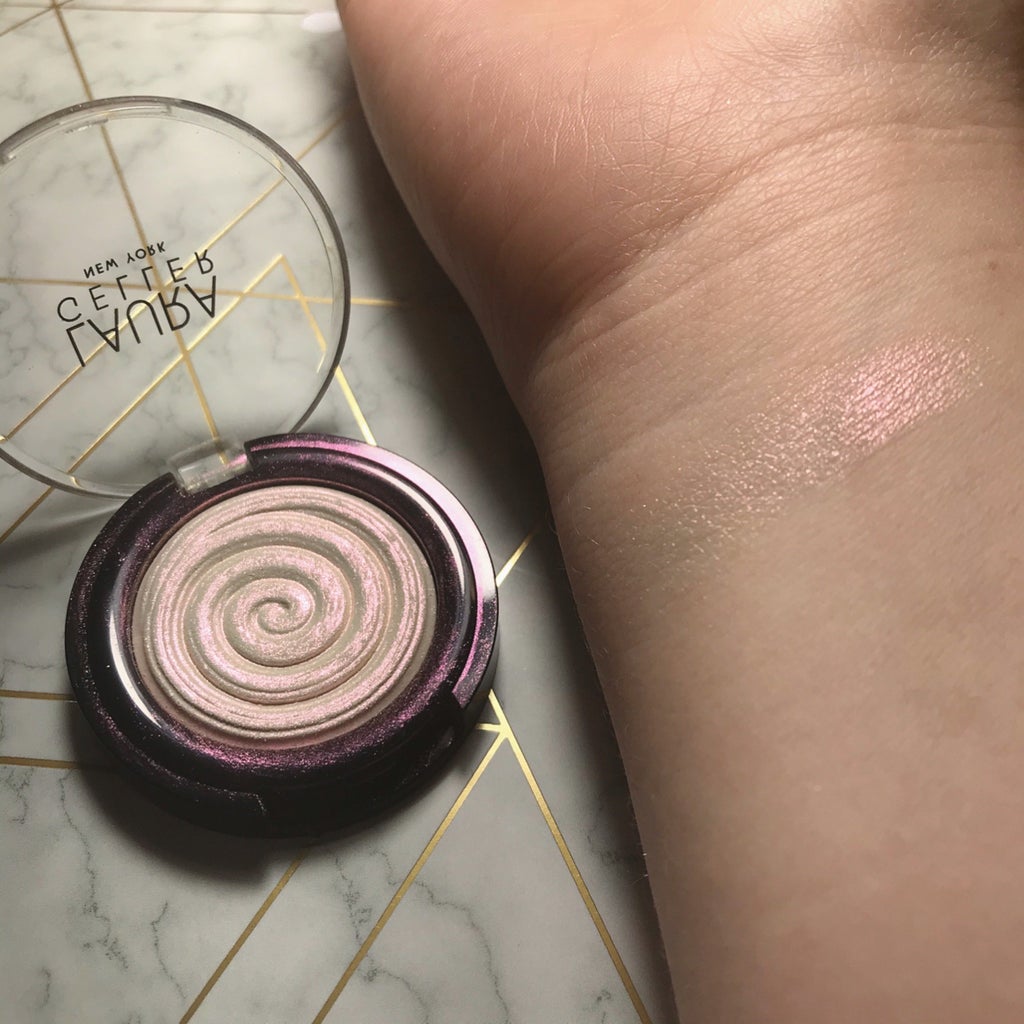 I love to finish off doing my makeup with a bit of highlighter. It's the most important part if you want to get a nice glow to your face. Laura Geller highlighters are amazing because it has great color payoff while also coming in a wide arrange of original shades. Dimond Dust is my favorite because it's a shade like no other I've seen. It's holographic and flips between violet and pink in the light. It's defintely worth the investment since it's so unique and is sure to get you some complements!
Then you're finished! I hope you try out some or all of the products listed for your Valentine's Day activities!
Images all courtesy of author