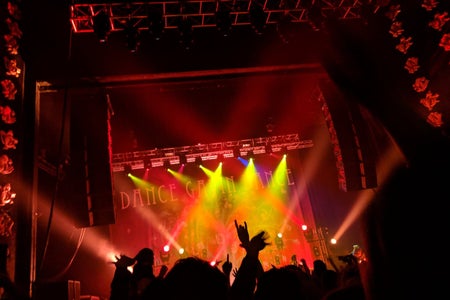 Why You Should Support Local Music: a Guide to Expanding Your Taste
We all remember being 14-years-old and pumped for that Panic! At the Disco concert that your parents so generously bought you tickets for. And the Twenty One Pilots one, and the Green Day one because you were a ~cool~ kid. And nothing's wrong with liking these bands, or any that you come to like as your taste changes and matures. What you do come to notice, however, when your parents make you get a job and start expecting you to fund your own concert adventures, is that liking popular bands is expensive. Have you seen those My Chemical Romance tickets? Or the Rage Against the Machine ones? (At least those are for charity!) Complaining to my older sister about it yielded a simple answer: "Just start liking indie music." And so I did.   
I was 16-years-old when my friend and I went to Bullmoose like we usually did to dream about one day having enough money to buy that overpriced colorful vinyl, and she pulled me to the local section and handed me a CD that said "POWDER KEG," and in a big blocky white font underneath, the words "Love & Guts EP." I bought it for $2. Later in my room, after putting the CD on and lying back listening to the six punk rock songs twice all the way through, I had decided that that was the best $2 I had ever spent. That same friend showed me other bands from the area that I ended up loving and informed me that there was a venue right in our hometown where I could see all these bands come to play for just $5. It was at that point that basically my whole life was changed.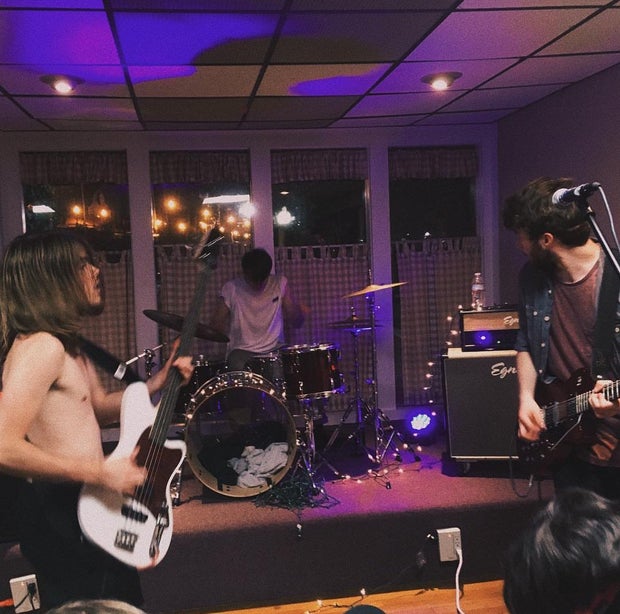 Morgan Gunning
I started going to these Saturday nights shows regularly, meeting tons of new people and seeing some crazy levels of talent two inches from my face. It's hard to overstate how overwhelmingly starstruck I was; here were some of the best musicians I had ever heard, and they all had maybe 10 monthly listeners on Spotify. And it was some of the most fun I ever had in my life, moshing and headbanging and laughing and singing and feeling really connected with my community. Those long nights with flashing lights and bright faces made me feel like I really was making the most out of my younger years.
I made friends and long-lasting connections with people I still talk to years later. I even met my boyfriend at a show! He's actually in a couple of bands himself, so I get to spend plenty of time at shows and concerts seeing new acts all the time. The people I've met have been some of the kindest and it's honestly an honor getting to support them. Going to gigs allowed me a place to meet others who are like me and gave me this space where I fit in. I've built my life up around music and supporting local artists, and it was the single greatest thing I could have ever done. I encourage you to do the same. Why?
It is much cheaper for you to support local music, and you'd be helping small artists grow.

You get to feel a part of a community and meet amazing people you otherwise might not have.

You get to expand your taste, listen to fresh new music, and maybe try something new that you might realize you really like. 

It's a good way to kill a few hours when you're not busy any given night and it is generally such a fun time to have with friends.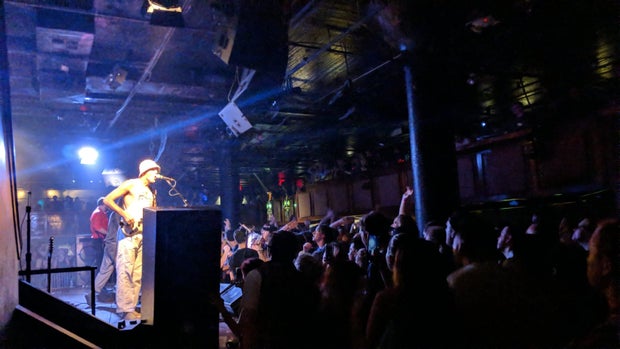 Morgan Gunning
It's super easy to get involved in the local music scene. Find nearby venues, see who's playing, take a few friends, and you might hear something you like. Having a Facebook account is really good for finding shows and concerts under the events tab. If you're a UMass student like me, check out Students for Alternative Music (SALT). We're always booking shows on campus and drawing attention to some great local acts. You can find information about upcoming shows on Instagram @saltumass and even possibly help us set up for shows. You can also always tune into the radio station WMUA at 91.1 FM, which is a good source to find local music. Otherwise, there are tons of opportunities to support your local scene. You just need to take the first step.
Buy that $2 CD, you won't regret it. And while some people can dish out the hundreds it takes to get general admission to see their favorite pop band, for me? I'll just stick with the $5 entry fee.
All images courtesy of the Her Campus Media library.