When this semester first began, I thought I was ready to go. I thought I knew exactly how much stress and work was ahead of me. That was until things really started to get into action. In terms of classes, I know I can manage them, as I always do. At the same time, I have picked up a lot more commitments than I have had in the past, such as serving on my sorority's executive board, having jobs while on campus, and managing my other activities, such as Her Campus. I have also been trying to maintain my own health by going to the gym. I have not been to the gym in a week or so, and I know I genuinely just did not have the time with sorority recruitment, exams, and a multitude of other responsibilities I had to attend to this week. Now that I am back to my normal schedule, I am doing my best to get back into the swing of things. I am waking up early to make time for the gym and ensuring that I go to sleep at a reasonable hour so that I can do that.
As September went on, I found myself staying up later and later which started contributing negatively to my lifestyle. Over the summer, I went to bed (on average) at 10:30 p.m. While being here, I have found myself staying up well past midnight. By sticking to a certain bedtime routine, I am sure I will be able to find myself living happily and healthily, as I was before. I had my first three exams and recruitment all in the same week, and it still feels as though I am trying to catch up and successfully find my routine again, but little changes are helping.
Little changes can even mean not being so hard on yourself. I have been pretty hard on myself about not working out over the past week, or not eating enough food or saving enough money, but I have realized that those are all temporary things that can be fixed easily. With a little effort toward being a better me every day, I am able to see that those failures were temporary. As you live, you learn. I have been trying to remind myself that this happened before in the past. I have been stressed out and lost track of my routine, but it does not make me a bad person just because I lost track of myself.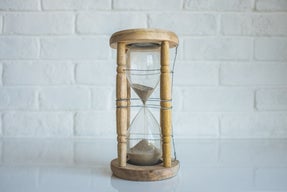 Can't get enough of HC UMass Amherst? Be sure to follow us on Instagram, listen to us on Spotify, like us on Facebook, and read our latest Tweets!