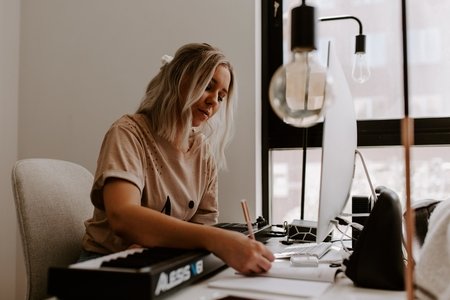 Why and how you should start your side hustle in college
Although it may not seem like it, college is the perfect place to start side hustles. It's the internet's new buzzword — but what does it really mean? A side hustle is a side project (or a few) that you find meaningful and can help you earn extra money. 
Side hustles make the school-to-work transition easier. You get a taste of what the real working world is like. When I work on my side hustles, there is a sense of meaning derived from my work. It's me investing in myself and developing the skills and knowledge for emotional and financial enrichment is priceless. It's the best gift you can give yourself in college :) It also makes you a better person. You learn invaluable soft skills like prioritizing errands and time management. Learning how to balance schoolwork, your social life, a part-time job AND your side hustle is a challenge. But that's why you're doing it in college! It has both the safe environment that allows you to make mistakes and plenty of resources for students. Professors, alumni, on campus clubs and organizations are a great way to get started. 
If you don't have a car or driving an Uber may not seem like your thing, here are some suggestions. 
Become a campus brand ambassador or work with a brand you love
This might not earn you money straight away but it has a lot of benefits to kickstarting your side hustle. For example, joining Her Campus as a content writer will get you exposed to the operations of an online newsletter and how to build your personal brand. Being an ambassador can get you free samples and connect you to many networking events. Her Campus recently had a partnership with PicMonkey and was giving away free limited PicMonkey subscriptions and internships!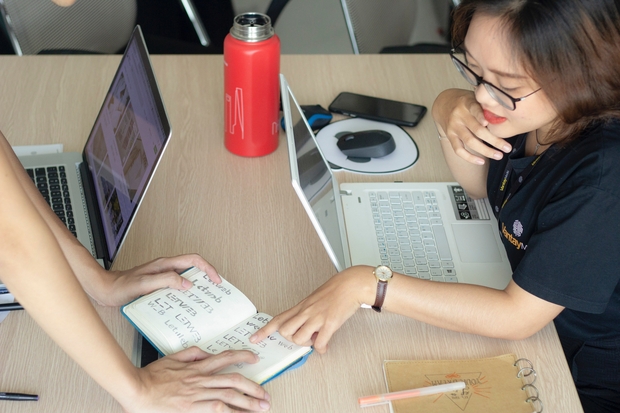 User Testing
Forget filling out dubious online surveys that claim to send you money. If you don't know what they are, UserTesting pays participants to test out companies' website or app prototypes. Many UX (user experience) professionals use it to test out a minimum viable product with users. All you have to do is create an account and follow instructions to test out the products. You would need to explain your interactions in detail in a video, and then get paid after that.
Strengthening your skills, finding your passion
This is especially relevant for you if you are into something creative like graphic design or social media. There are so many avenues to try like being a freelancer on Fiverr.com. In fact, reflect on yourself, your skills, strengths and weaknesses and find out what your 'niche' is. Think about what service you want to sell. Start off by approaching on campus organizations to offer these services and build a community. Are you a marketing major? Find some organizations where you can improve their social media marketing. Think of a hobby or skill you have and offer online consulting. Be mindful that starting up your side business as a hustle might take some time before seeing results. Do you speak another language? There are plenty of sites where you can teach foreign languages with a flexible schedule. You can even teach English online! 
When starting a side hustle, the sky's the limit. The key is doing it as early as possible.