Top 10 Adventures in Cape Town Worth Adding to Your Bucket List
Planning a trip to the mother city? South Africa is a gem filled with endless things to do. Whether you are an outdoors enthusiast, a history buff, or an animal fanatic, here are the top 10 adventures you need to experience in Cape Town. 
10. Waddle with the penguins of Boulder Beach
If you pay a visit to Simon's Town, Boulder Beach penguin colony has high potential to steal your heart. Where hundreds of penguins line the sand and rocks, if you go when the tide is low, you can walk across the beach and watch them from a distance. Make sure to snap a few photos, but keep an eye on your belongings! I learned first-hand that penguins are very curious about backpacks and their contents.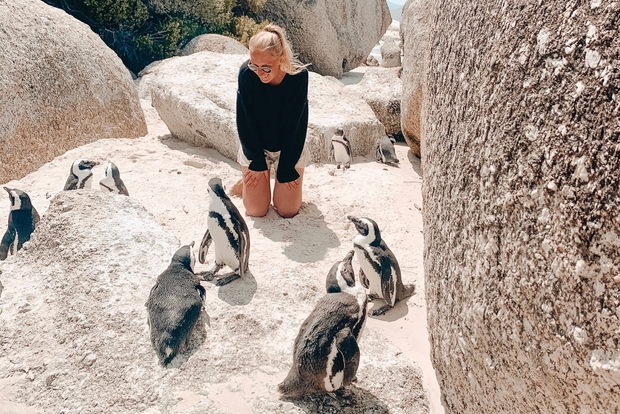 9. Cruise through Cape Town Harbor
For our final weekend in Cape Town, a huge group of friends and I decided to rent a yacht (???) for the day. Sipping on wine and cruising through Cape Town's harbors was the perfect way to close off the most beautiful trip of my life. When I think of Cape Town, I will always think of that evening watching the glittering water and sunset over Table Mountain and Lion's Head.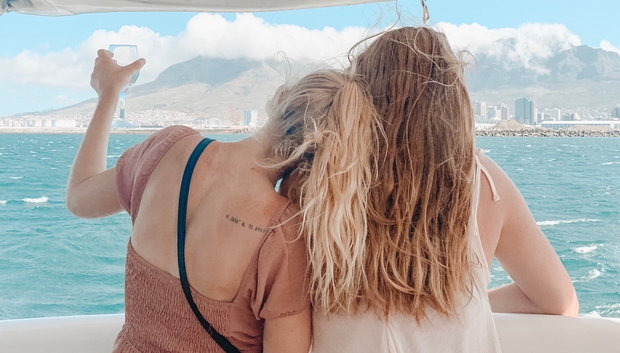 8. Take the ferry to Robben Island
Visiting Robben Island was on my bucket list since the beginning, and I'm glad I made the trip. The history of Robben Island is something we covered extensively in our courses here in South Africa, so I felt extremely fortunate to get to see this piece of history in person. Beginning at the V&A waterfront, the ferry to Robben Island is a little over 30 minutes. Upon our arrival, we set off on a bus tour where our tour guide indulged us in an incredible history of the island.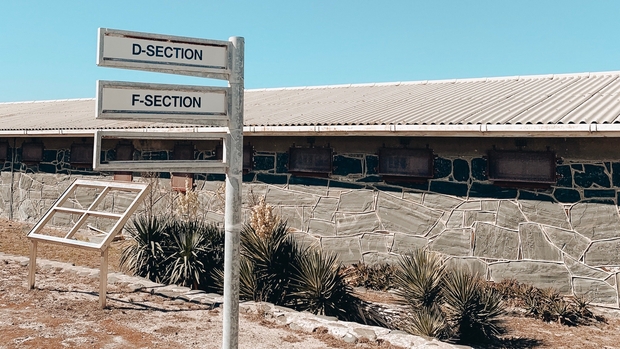 7. Hike Table Mountain
Table Mountain is part of Cape Town's notorious 3-peak horizon. Hiking Table Mountain is an accomplishment in itself, and the views on top are unrivaled. For those less keen on hiking, the Table Mountain cable car runs up and down the mountain almost all day, giving you the chance to see the view without breaking a sweat. 
6. Go for a wine tasting at Tokara or Groot Constantia
Cape Town is known for its expansive vineyards and delicious wines. Take the trip to see (and taste) the beauty of Cape Town's vineyards first-hand. Stellenbosch, about an hour drive from the city and suburbs, has some of the most beautiful views I've ever seen. I tasted wine at Tokara, a beautiful and modern vineyard in Stellenbosch. Closer to the city is Groot Constantia, which offers a similarly beautiful experience, but a bit closer to home. My friends and I tasted wine at both vineyards and had the best time learning about both the history of wine in the region, and the wine itself. (A moderate amount of wine was consumed in the process.)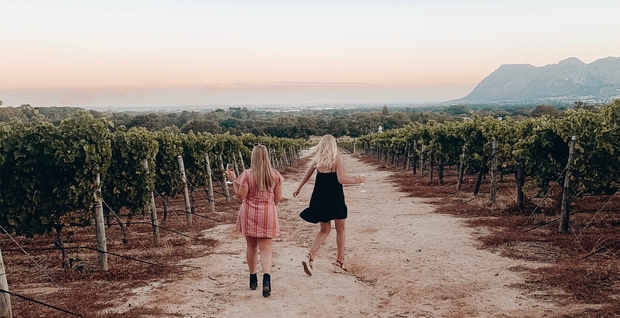 5. Safari at Aquila (or Krueger)
Coming to South Africa, I was really hoping to go to Krueger National Park, but time didn't quite allow it. (How do 6 weeks fly by so fast?) My friends and I researched the game reserves closer to Cape Town, and settled on Aquila Private Game Reserve, which is about a 2 hour drive from the city. After an early morning wake up, we journeyed to Aquila and were met with welcome drinks and a beautiful breakfast buffet. We set off on our game drive and almost immediately saw a pack of elephants that took my breath away. We saw all but 1 of the big 5 (where were the cheetahs hiding??) and countless other animals. After a 2 hour drive we spent a couple hours relaxing in the infinity pool and sipping on wine. My experience at Aquila was wonderful, and would definitely recommend for anyone hoping to go on safari while in Cape Town who is tight on time.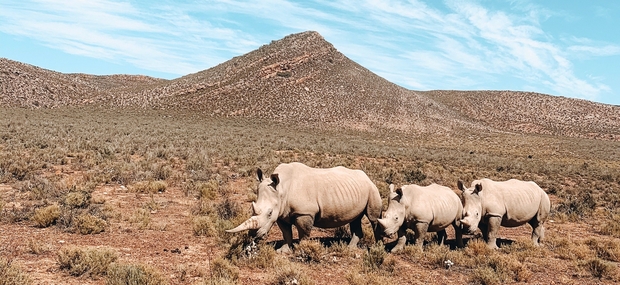 4. Eat your way through Hout Bay Market
Nestled in the beautiful harbor of Hout Bay, the Hout Bay Market is a true hidden gem, and one of the most vibrant markets in the country. Filled with endless shops and vendors, there is truly something for everybody. Live bands and fun music paired with some of the best food and drink I've ever had made my experience at Hout Bay one of the highlights of my stay in Cape town. Trust me when I say this place is worth the trip.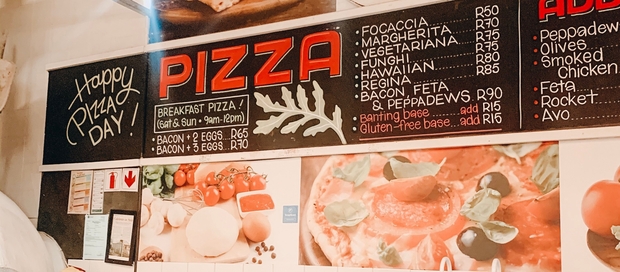 3. Watch the sunset at Clifton
When the hardest decision you have to make is choosing between Clifton 1 and Clifton 4, life is pretty sweet. Long beach days at Clifton, followed by a picnic and a bottle of wine, had quickly become my favorite way to spend the day in Cape Town. Clifton is made up of 4 beaches each with their own qualities, but equally beautiful in my opinion.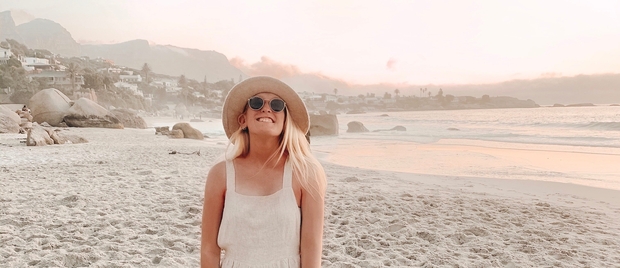 2. Cage Dive in Gaansbai
For all of you thrill-seekers, I sincerely hope that cage diving in South Africa is on your bucket list. I decided to take the 2 hour trip to Gaansbai with a huge group of friends, and spent my morning face to face with the sharks of South Africa. It was one of the coolest days of my life. (How many people can say they spent their 21st birthday cage diving?) If you're thinking about cage diving, Marine Dynamics offers an intimate group setting in which you can enjoy a cozy breakfast and the most wild shark encounter experience. The staff are so kind and knowledgable, and really attentive to the needs of all guests on board.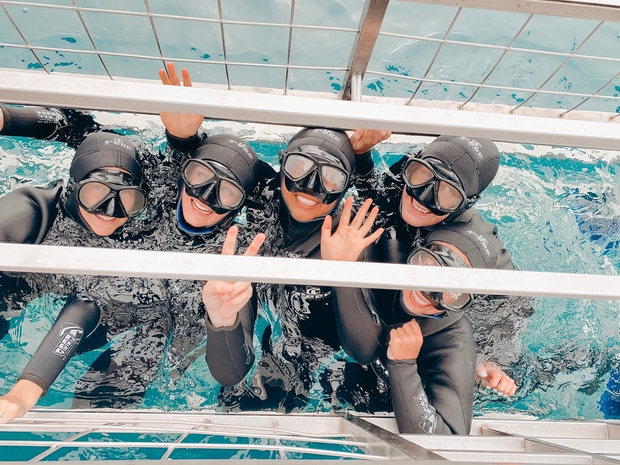 1. Surf at Muizenberg
Ranked one of the best surf spots in the world, surfers from far and wide come to ride the waves of Muizenberg. When I discovered Muizenberg's white sand, crystal clear water, and adorable colored beach huts, I fell in love. Muizenberg is lined by an array of shops and restaurants, so it's easy to lose track of time. Surf shops like the Surf Emporium (my personal favorite) offer board and wetsuit rentals at extremely reasonable prices.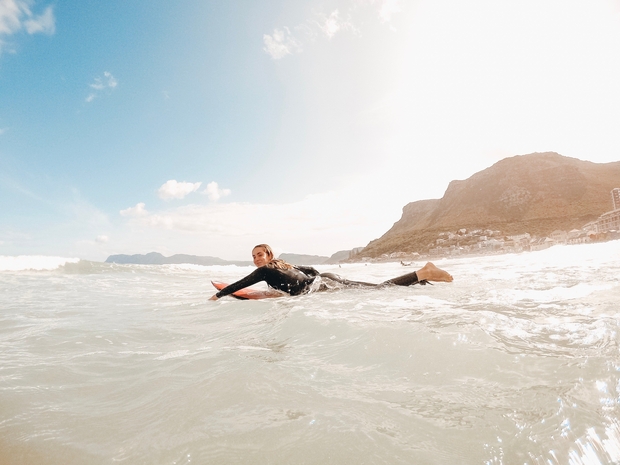 All images are courtesy of the author