They say that the kitchen is the heart of the home. The living room is where we live, and bedrooms, especially during adolescence, are sacred spaces for privacy and self-expression. But where does that leave the bathroom?
Whether it be groggily brushing your teeth before your 9:00 a.m. (oof), texting your roommates to ensure them that your Tinder date is in fact not a serial killer while in a restaurant bathroom, or judging the lack of toilet paper in a frat bathroom with your "best friends" you met in line five minutes before, you can't deny that a big part of our lives happens in the bathroom. So when I moved into my first college house this summer, I knew that my shared bathroom would have to be special.

My love for interior design was sparked by a strange-for-my-age obsession with HGTV and collaging when I was eight years old. While many girls my age were dreaming of their wedding or sweet sixteen, I was clipping couches out of Better Homes and Gardens, watching Property Brothers, and deciding if soapstone counters were worth my investment.
I continued to channel this excitement into decorating my first dorm, first apartment, and now my college house. My house, shared with my five best friends, is a hodge-podge of Facebook marketplace furniture, framed photos, and leftover Halloween decor. I love our green couch that sits in a window nook, framed by loosely hung twinkle lights, and the tapestry hanging on my bedroom wall. But most of all, I love my "hot girl bathroom."
You're probably wondering what exactly is a hot girl bathroom (HGBR). The idea was born from a shared obsession with my roommate, Sophia, with putting the phrase "hot girl" in front of everything. Hot girl summer? Of course. Hot girl outfit? Period. Hot girl shit? Say less. Anything can be hot girl-ified, it's just about the mentality. As much as I wish I could say I originated this phenomenon, Sophia and I's hot girl obsession was inspired by the "hot girl walk," a TikTok craze that dominated early quarantine Internet culture. The hot girl walk is like your parents' stroll around the block, but while thinking about "Your goals. What you're grateful for. And how hot you are."
I wanted to carry these values into my bathroom, a space that often gets overlooked as an important part of the home. Sophia and I started shooting ideas back and forth, sending each other TikToks and Amazon links for decor we wanted for our HGBR. Our goals were to create a space that made us feel confident when getting ready and served as a unique backdrop for mirror selfies. The first piece was neon tube lighting, shown in a tutorial twisted into a swirly line reminiscent of the decor in an early-2000s Target. Of course, the lights were hot pink.
Like many other girls, I went through a phase in my early teens where I detested the color pink. For women, there is a lot of pressure to perform femininity in a specific way, without leaning into girliness too much. My thirteen-year-old self felt the need to pull away from the princesses and pink of my childhood and dive into cooler, more sophisticated blacks and blues. As I've grown older, I've reunited with the pink-loving side of myself.
To match the lights, we chose a hot pink shower curtain and a pink bathmat. On the wall behind the toilet, we mounted a neon pink sign of a woman's figure. The sign is a little sexy, a little silly, but a celebration of femininity nonetheless. Sophia and I also purchased a bathmat resembling a skinned tiger, giving some serious royal palace vibes. For one of the final touches, we hung up a poster for the song WAP. The pink background worked so well with the rest of the bathroom, but more importantly, the song is a hot girl bop. Megan Thee Stallion, one of the featured artists on WAP, is responsible for the "hot girl" trend. Before the hot girl walk, there was the hot girl summer, a term coined by queen Megan herself.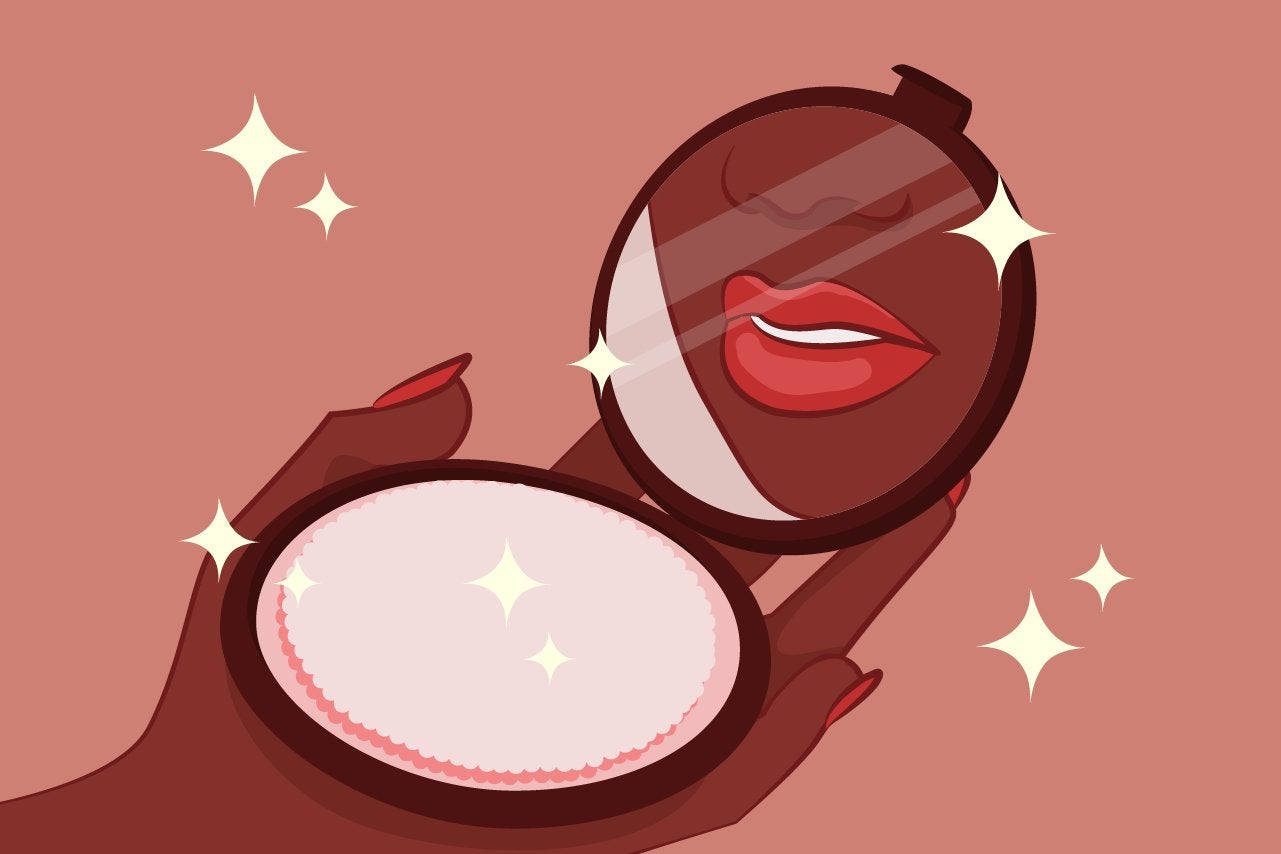 Every college girl deserves to feel confident, grateful, and hot. Your own hot girl bathroom does not necessarily need to include hot pink and a faux-skinned tiger, but any colors and designs that make you feel confident, sexy, and cool. Maybe your HGBR takes notes from a luxe spa or has twinkle lights or potted plants. Perhaps you hang up extra mirrors or pictures of good times with your friends. Whatever your prerogative may be, make sure your bathroom is a space you enjoy being in.
My bathroom is now somewhere I truly love, whether it be getting ready to go to a party or washing my face before bed. Any activity, from a long, hot shower to a coffee-induced bowel movement, is hot girl-ified by the background of pink neon lighting. Any activity is now officially a hot girl activity.
Can't get enough of HC UMass Amherst? Be sure to follow us on Instagram, listen to us on Spotify, like us on Facebook, and read our latest Tweets!