I don't know about you, but this semester has been my busiest one yet. I feel like once I leave my room in the morning, I don't get back until it's time to go to bed. My three classes a day take up a lot of my time, and it took me a couple of weeks to get used to being inside for so many hours of the day. My jobs this past summer required me to be outside, so when I started to feel a little bit of seasonal sadness after classes began and reflected on the potential causes, I realized I was suffering from a lack of outside time (recess, basically). So, I knew I had to make time for an outdoor excursion.
Considering that a lot of my friends were also experiencing a longing for the outdoors, gathering a group and going on a hike was an easy task. Amherst has plenty of gorgeous hikes, with especially beautiful views in the fall, but they rarely take the entire day. This means there is usually another activity involved, like a trip to Atkins Farm or a stroll around Northampton. These day-long adventures are a perfect little break from busy campus life, but this fall, after doing a lot of dispersed camping during the summer, I was craving an off-the-grid overnight trip sans phone.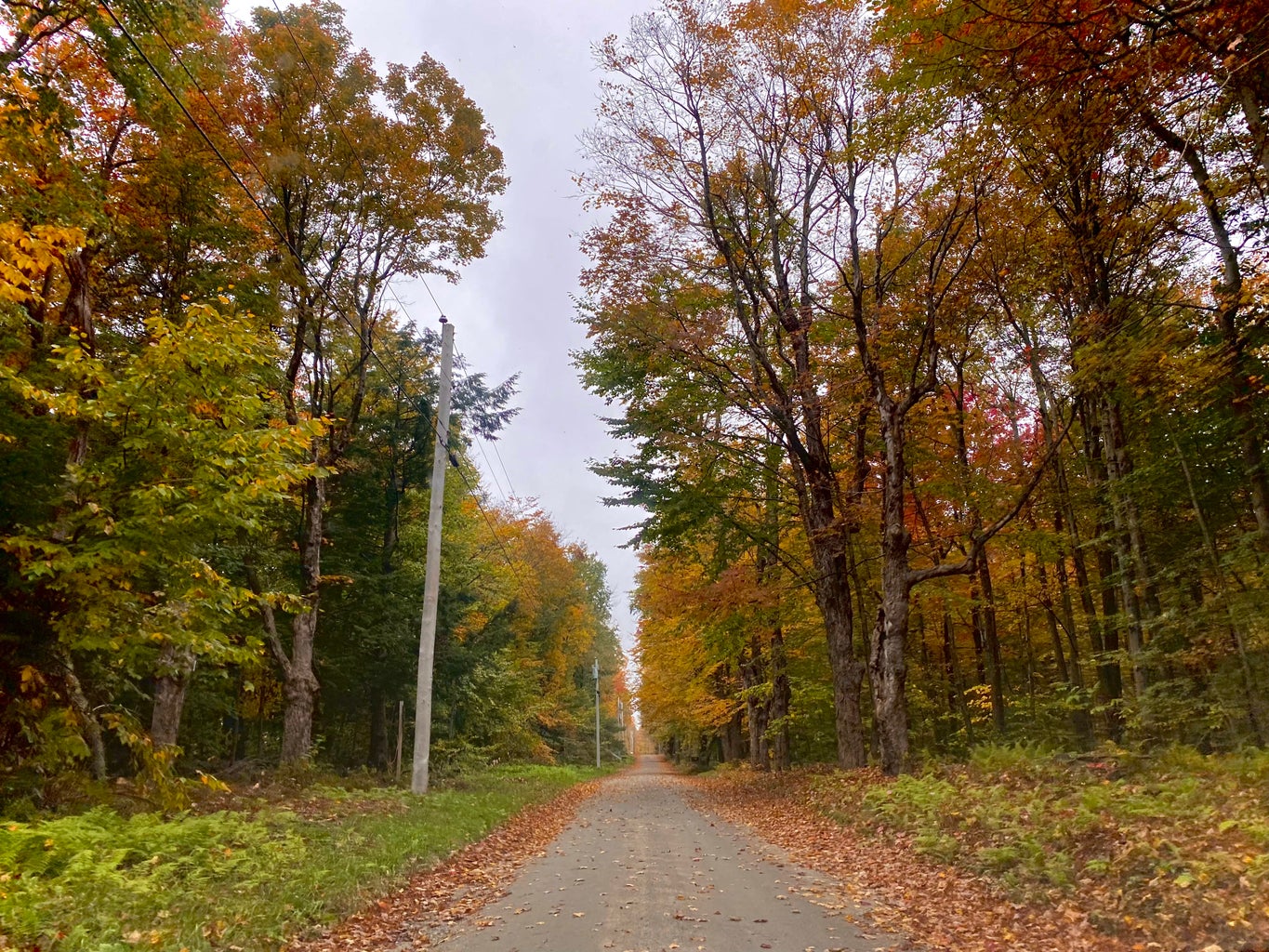 This idea was a bit more difficult to execute since most people don't bring their camping gear to college and committing to a night in the woods for two days away from responsibilities during a busy semester isn't easy. However, after gathering a group of three of my most willing friends and finding a perfect area to explore just an hour and a half north in Vermont (and a quick stop at Trader Joe's), we were off.
With no cell service for most of the trip, I wasn't concerned about responding to an email or trying to figure out dinner plans for the next day. The foliage and the company of my friends were all the entertainment I needed, and falling asleep in a tent to the sound of a creek was a nice change from my bed. The next morning, after a breakfast of camping stove eggs, we went for a hike in the woods. We didn't see a single person the whole time.
On our way back to campus, we agreed that our camping trip, although short, was reviving and even more necessary than we thought. I felt prepared to do my homework and get back into the swing of classes knowing that I got my outdoor fix for the week. It's easy to feel stuck on campus, especially when you have a lot of commitments and feel like you're just going through the motions. Everyone deals with these feelings of redundancy differently, but, if the outdoors is your thing, I encourage you to make time for a camping trip, or even a short hike because it can make a bigger difference than you would expect.
Can't get enough of HC UMass Amherst? Be sure to follow us on Instagram, listen to us on Spotify, like us on Facebook, and read our latest Tweets!