With the start of college football season comes UMass tailgates — a fan favorite. Going out to Lot 11 to cheer on your team before the game starts is always fun, but it often raises the question, "What should I wear?" Luckily, three students are here to help guide us through this dilemma with their customizable tailgate apparel. Audra Garvey, Jacqueline Meier, and Emma Carey have created their own businesses selling shirts that are perfect for tailgates or to simply show off your school spirit.
Juniors Emma Carey and Jacqueline Meier are roommates who began selling tailgate apparel this semester as the excitement of in-person football returned. The girls have been making shirts since their freshman year at UMass, when they were inspired by the DIY shirts they saw other students wearing.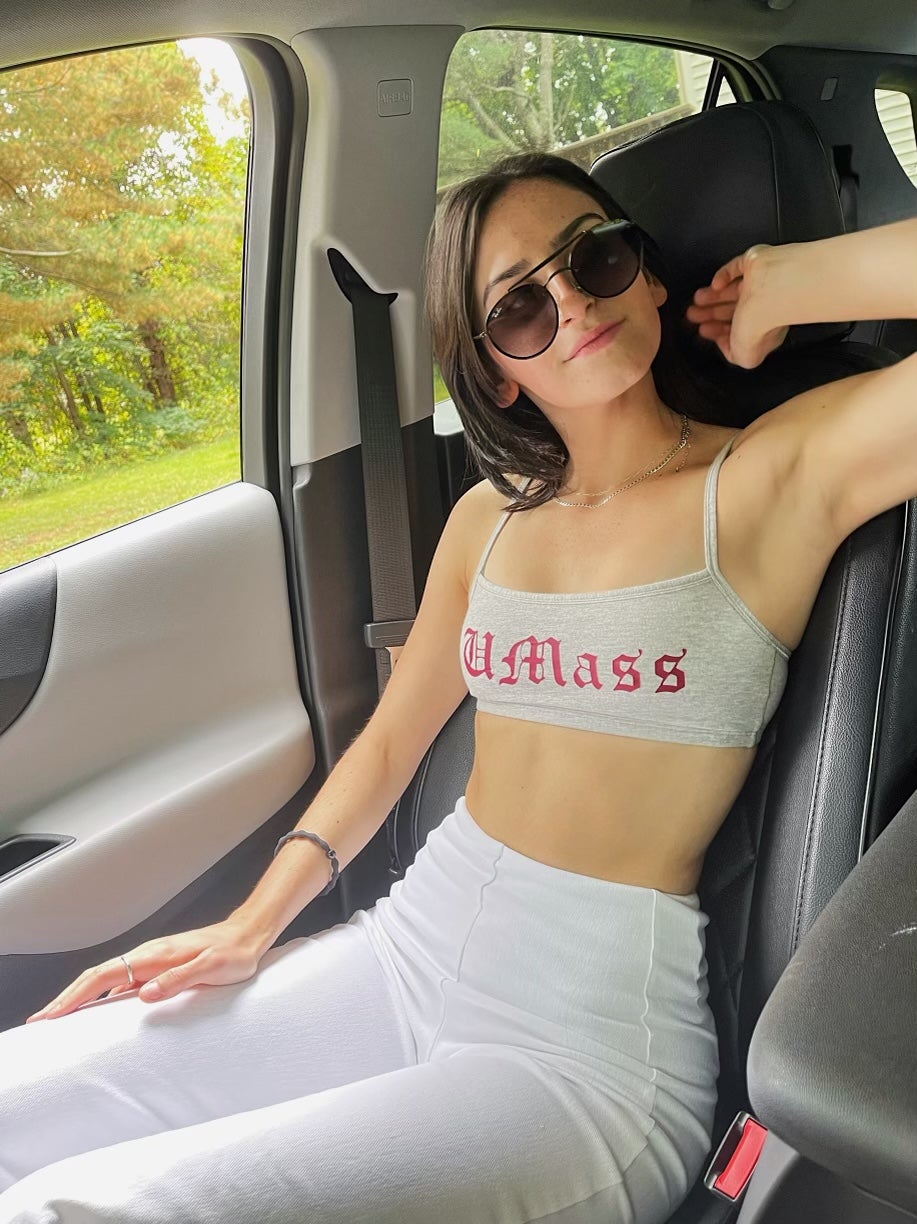 "The best part about going to the tailgates freshman year was seeing how other students revamped plain UMass t-shirts to make them their own," Carey said. Carey and Meier had always struggled to find cute UMass apparel on college gear websites, so they used their Photoshop skills to create their own designs and print them on t-shirts. After making a couple of designs and reaching out to potential customers, they decided to put together an Instagram account where they could sell their new creations. Thus, @umassgraphics was born, and the girls have now sold over 50 shirts to students at UMass.
"Jacqueline and I could have never predicted the volume of products that we sold to students, so seeing others style our shirts has been such a treat," Carey said. When asked what their favorite design was, Carey and Meier agreed on their Bratz inspired bra top. This idea stemmed from the popular Y2K trends that were everywhere on social media, which the girls wanted to incorporate into their clothing designs to make a stylish new crop top.
Audra Garvey is a sophomore at UMass who began making tailgate apparel last year in her dorm room during quarantine. Using her graphic design skills, Garvey experimented with various drawings and fonts to create the best-possible shirts.
"I always wanted tailgate clothing for myself, but could never find the right type of stuff, or it was super overpriced," Garvey said. Last March, Garvey began selling through her Instagram account, @tailgate.etc, and has acquired almost one thousand followers. Garvey's business is unique because it does not only cater to UMass students, as she makes customized shirts for any school or organization. From UCLA to UMass, Garvey's creations know no bounds, and even include apparel for Greek life organizations. While her crop tops are her most popular products, Garvey's favorite design is the UMass Budweiser T-shirt. "It's definitely a great feeling seeing people wear my shirts," Garvey said.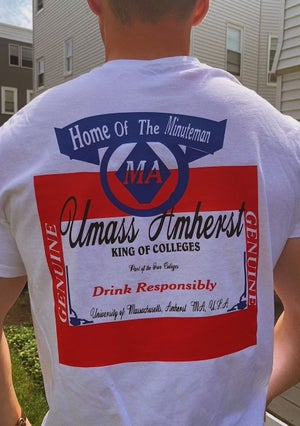 If you are in search of a trendy college t-shirt or a cute tailgate crop top, be sure to check out @umassgraphics and @tailgate.etc on Instagram. When you show off your new UMass apparel, you will be supporting a small business, and looking good while doing it.
Can't get enough of HC UMass Amherst? Be sure to follow us on Instagram, listen to us on Spotify, like us on Facebook, and read our latest Tweets!