In Support Of Indian Farmers: An Open Letter To Everyone Except The Indian Govt. - We Know They Don't Listen
Dear Human Rights Supporter,
Let me start by asking a few questions:
Do you buy food from the grocery store?

Do you eat the food you buy from the grocery store?

Did you eat today?
Please continue reading if you answered yes to at least one of these questions.
In February 2020, before the abrupt disruption by the coronavirus, I traveled to India to attend my cousin's wedding. It was an exciting time to reconnect with family and visit the place where my parents grew up. India has come to hold a special place in my heart over the years. My dad grew up in a village in Punjab, which is the third-largest crop-producing state in India.
One of the most memorable experiences of my trip was looking at the beautiful sunset over the open farmland while driving through Punjab. My ancestors and grandfather were into farming and we still have some farmland in Punjab. And now, the farmers who provide us food, are being exploited and need your support.
The hardworking farmers in India are the foundation of the Indian economy because most of the population makes their livelihood from farming. Much of the food sold in the US comes from the crops grown by these farmers. They make it possible for you to eat and shop in grocery stores. The farmers count as essential workers because India exports 68% of the world's spices such as chili, turmeric, and ginger and is second in producing fruits and vegetables. It is extremely likely something in your pantry is from India.
NO FARMERS=NO FOOD.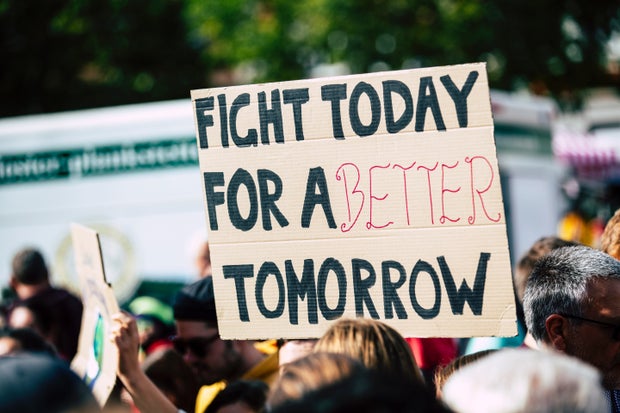 Photo by Markus Spiske from Pexels
250 million farmers in India are currently peacefully protesting for the repeal of three new agriculture laws passed in September 2020 by the Indian Parliament. 250 million. This protest is the largest human protest in recent history. 
The three laws passed by the Indian Parliament amidst a pandemic have led the farmers to take a peaceful stand and demand for the Parliament to reconsider. Many of the farmers are located in Punjab and have protested for three months since September. After continuously being ignored by India's central government, the farmers in Punjab decided to march to Delhi in tractors, trolleys, motorcycles, and bicycles. On their journey to Delhi, the police threw tear gas, water cannons, and batons at them instead of allowing the farmers to carry out their right to protest in a democracy. 
What does this mean for farmers? Big corporations are now able to sweep in and gain power over these small-town farmers under the context of the open market. The biggest aspect is that the bill does not mention anything about minimum support prices, which provide confidence to farmers in times of difficulty such as when the prices of certain crops begin to fall. The farmers are even more likely to commit suicide under these big corporations, and there will be an increase in the already high farmer suicide rates. 
The unjust violations of human rights and brutal force placed upon the government's protestors have led to protests around the world to raise awareness on the issue.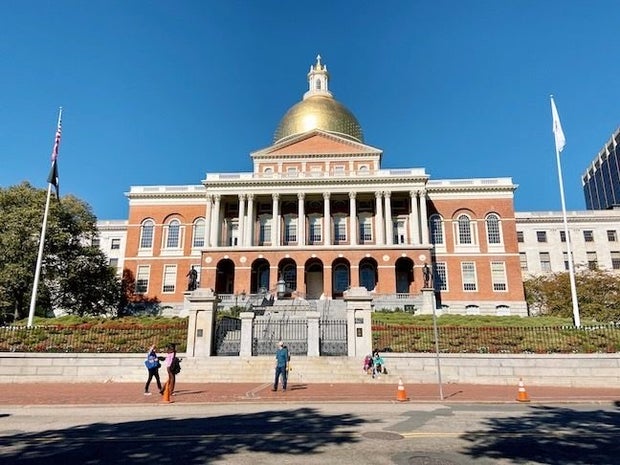 In fact, I just attended a protest and rally in front of the Massachusetts State House in Boston. Massachusetts is approximately 7,686 miles from India but Indian Americans in the area have decided to still protest the laws being passed to raise awareness and to ask for state representatives to speak out in support of the farmer protests. Protesters in unison expressed "Sadda Haq Aithe Rakh" (It's our right, keep it here), "No Farmers, No Food", and "Kisan Ekta Zindabad" (Long Live Farmers Unity).
Protests have also occurred in the UK, Toronto, and even in front of the U.S. Capitol in Washington, DC. 
If anything I have written resonates with you in any respect, please consider joining the fight and raising awareness through platforms such as Instagram, Facebook, and Tik Tok. Please use the following hashtags: #IStandWithFarmers #KisanlivesMatter #FarmersProtest.  Let us unite to save the farmers who are suffering from this negligent breach of democracy. Thank you for your time.
And please remember to,
Stand in Solidarity With Our Farmers in India