Spending Spring Break with Your Parents? Here's Why You Should be Excited
Spring break is right around the corner, and while many people I know are traveling in large groups with their friends, I'll be spending spring break a little differently this year: with my parents. A few of my friends are traveling with their parents as well, and they've complained about how they think it's going to be boring or that they're going to experience FOMO. While spring break is a great opportunity to party and have fun with your friends, it's an even better opportunity to spend time with your family. This year, my parents, my brother, and I are traveling to Aruba. Whether you're traveling with your parents or just staying home with them, here are some reasons to be excited, not disappointed.
While I'm away at school, I tend to think more about which assignments are due and when I have club meetings rather than how my parents are feeling at home. Let me remind you all, they miss us so much! I try to talk to my parents once a day, but I find it hard at times. I can promise you that if you're spending spring break with your parents, they're way more excited than you realize. This is a perfect time to update mom on the new boy/girl you have been hanging out with, or tell dad about the new clubs you have joined. Having a positive inner dialogue is so important because everyone will get more out of the experience. This is also a perfect time to reconnect with your family and leave the stresses of school behind. Sometimes when we're busy at school, returning our parents' calls and texts seems like an afterthought. Use this time together as an opportunity to not only talk to them, but also listen. These types of conversations are so refreshing and good for the soul.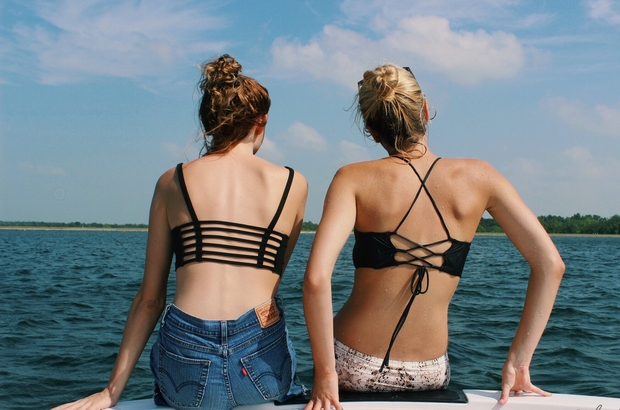 Another huge benefit of traveling with your parents is the amount of money you are saving! Paying for a spring break vacation is a huge financial burden, and as a struggling college student I can easily admit that I would not be able to afford it on my own. Your parents know how hard you have been working at school, so let them treat you! Being appreciative and enjoying your time with your family will mean more to your parents than any monetary value. Maybe cover dinner one night, or buy a souvenir for the family to remember the trip, but you should all be as stress free as possible. Spring break should be a week of relaxation and focusing on realigning yourself to finish out the semester as strong as possible. If you are spending spring break with your parents this year, come home with a positive mindset and high expectations. Have some ideas of what you can do with your parents and enjoy every moment with them. It's perfectly fine to miss your friends, but be present in the moment to make the most out of your spring break this year.