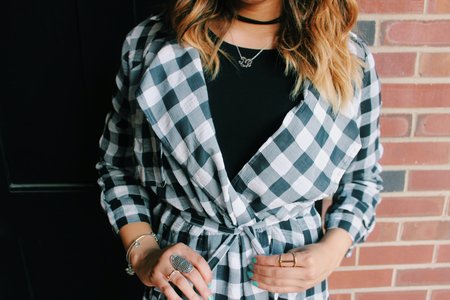 Anna Schultz / Her Campus
So, I Bought a Flannel, Now What?
Raise your hand if you have ever bought a flannel. Now, raise it if you still have a flannel, or have a concerning accumulation of them and have no idea how to make them interesting anymore. Having been the honorary president of both clubs, I have come to realize that it's time to revolutionize our favorite chilly season companion. Whether it is through fun knots, cute cuts, or unconventional styling, here are a few ways to spice up your flannels this fall.
There are plenty of other ways to wear a flannel, of course, starting with the typical flannel and leggings and going all the way to transforming your flannel into something completely different. The choices above are just the ones that I personally have either tried before, or decided were the most universal and practical. Hopefully this list was helpful and inspiring—happy flanneling!