The rise of streaming platforms has given younger audiences the opportunity to binge shows like Friends and The Office without having to wait a week between episodes. I rediscovered Sex and the City (SATC) on HBO, where all six seasons of the show and the two subsequent films are available to stream. The show centers around four friends — Miranda, Samantha, Charlotte, and Carrie — and the ups and downs of being a single woman in Manhattan. The fun, upbeat show about sex, love, friendships, and careers has a cult-like following, with viewers trying to figure out which character they're most like. However, upon watching the show over 20 years after the first season aired in 1998, modern-day watchers may view the show through a different lens.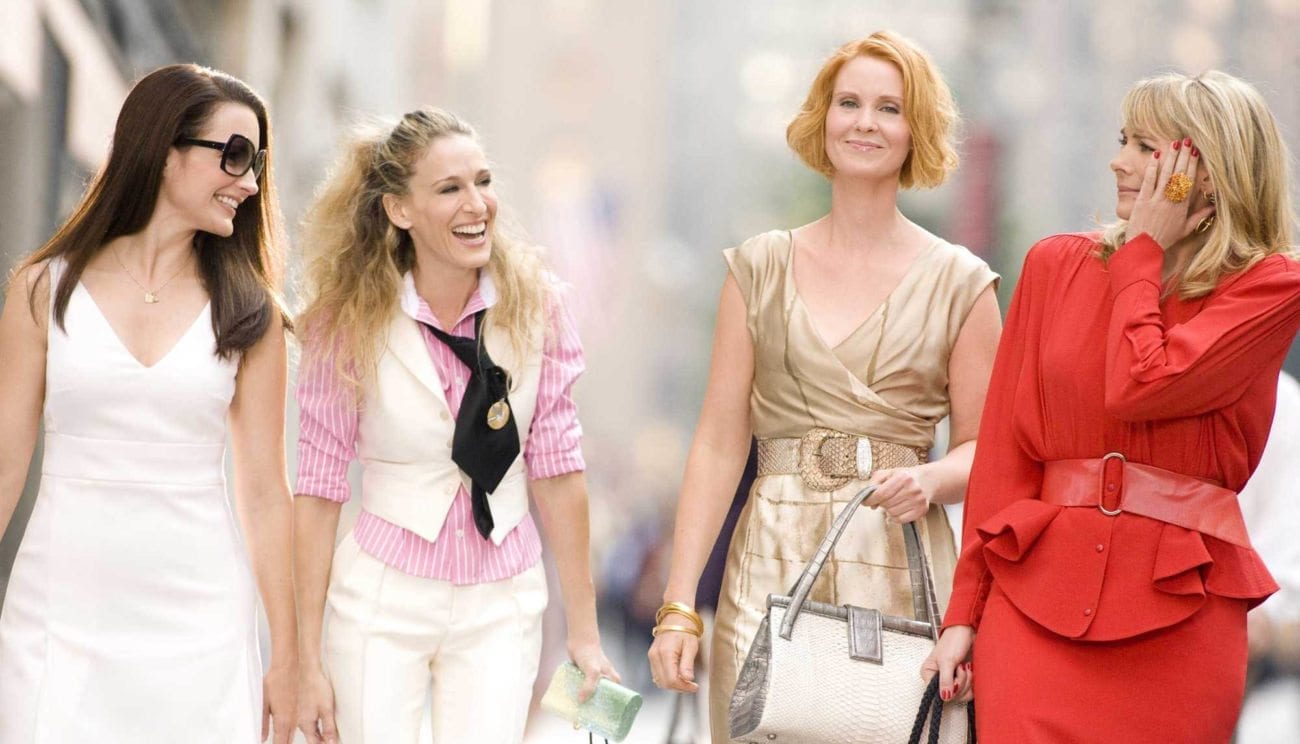 The Good
Say what you want about Sex and the City, but there's no denying that it's a funny show. From quick one-liners over brunch to witty back and forths between the group and their love interests, SATC knows how to create relatable, funny characters and situations. And despite what challenges the group is faced with, the four women are always there for each other through bad breakups, career changes, and everything in between. There's heartbreak, honesty, relatability, love, and genuine friendship throughout the entire series that makes you attached and invested to the characters and their lives.
Another one of my favorite parts of the show has to be the clothes. Every episode is a new parade of fun dresses, shoes, and iconic looks. If you've been craving some early 2000s outfit inspiration, then look no further than any one of Carrie's day-to-night looks.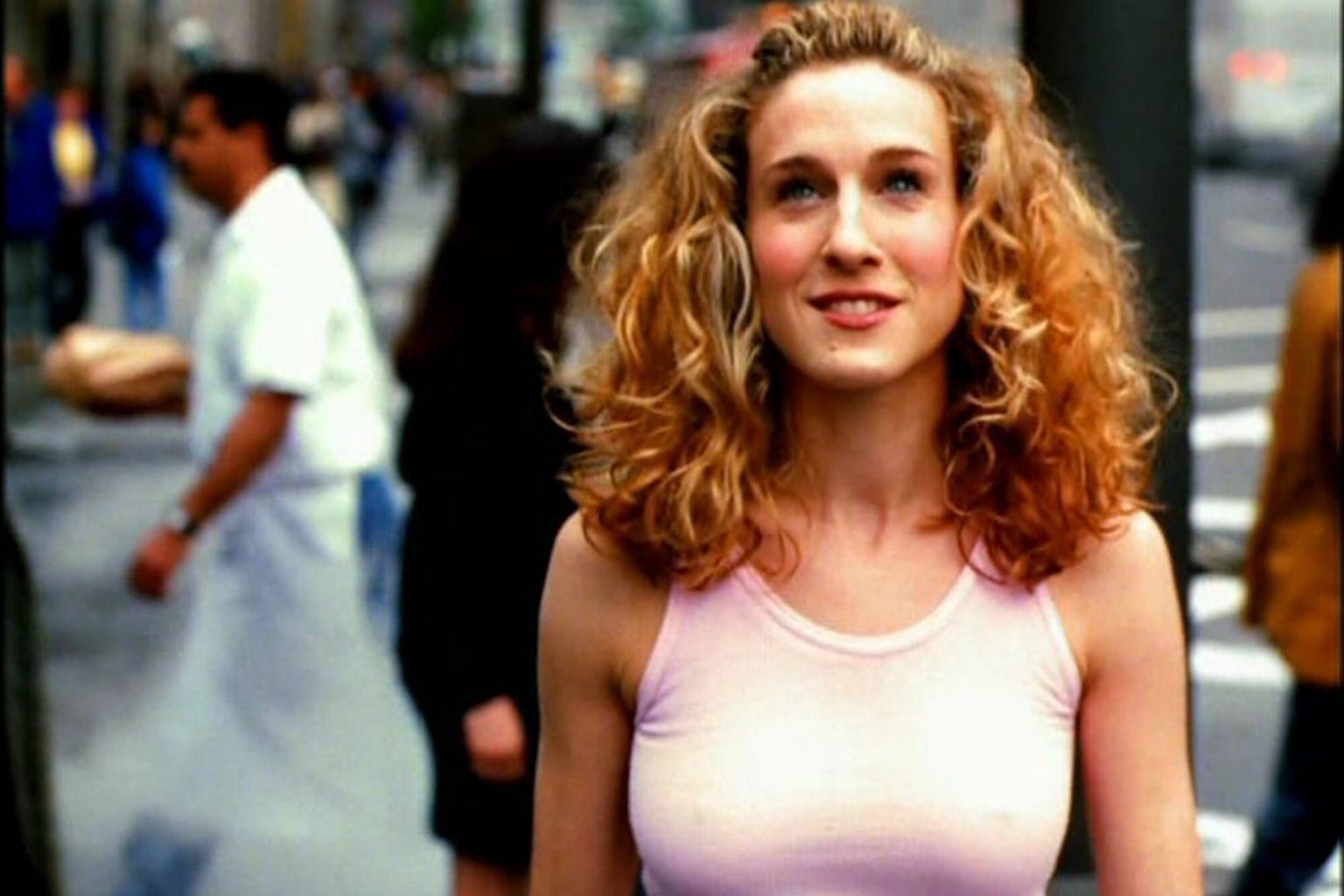 The Bad
One of the biggest gripes with SATC is how wealth-focused and unattainable the women's lifestyles are, especially in regards to Carrie's large shoe budget on a column writer's salary. Working-class New Yorkers are looked down upon, and the show paints New York as a playground for the four wealthy white women. 
There are also a ton of people who straight-up hate Carrie Bradshaw. While there's no denying that she makes some questionable decisions around men and occasionally ditches her friends, some viewers take issue with her entire character and motivations, which can sometimes be selfish and impulsive.
The Worse
While it's no secret that men and relationships are a central theme in the show, given the word "sex" in the title, almost all of the relationships in the show are heterosexual and male-dominated. Carrie is notorious for constantly being let down by Mr. Big, but she continues trying to please him. 
The show also consistently fails LGBTQ+ groups and fumbles queer storylines. Carrie is doubtful that bisexuality even exists, Samantha "turns into a lesbian" for attention when she dates a woman (which is never discussed again), the women constantly rely on men and marriage for happiness, and the "gay best friend" trope is exploited, as gay men become one-sided accessories for the women. Samantha even uses a transphobic slur to degrade a group of Black trans women in her neighborhood.
There is also a severe lack of representation in the show. Out of all the group's romantic interests, there were only three people of color. An entire episode revolved around Samantha dating a Black man, and somehow the only time the subject of racism came up was when the man's sister was being "racist" towards Samantha for not wanting her to date him, not the numerous racist comments the group made about their relationship.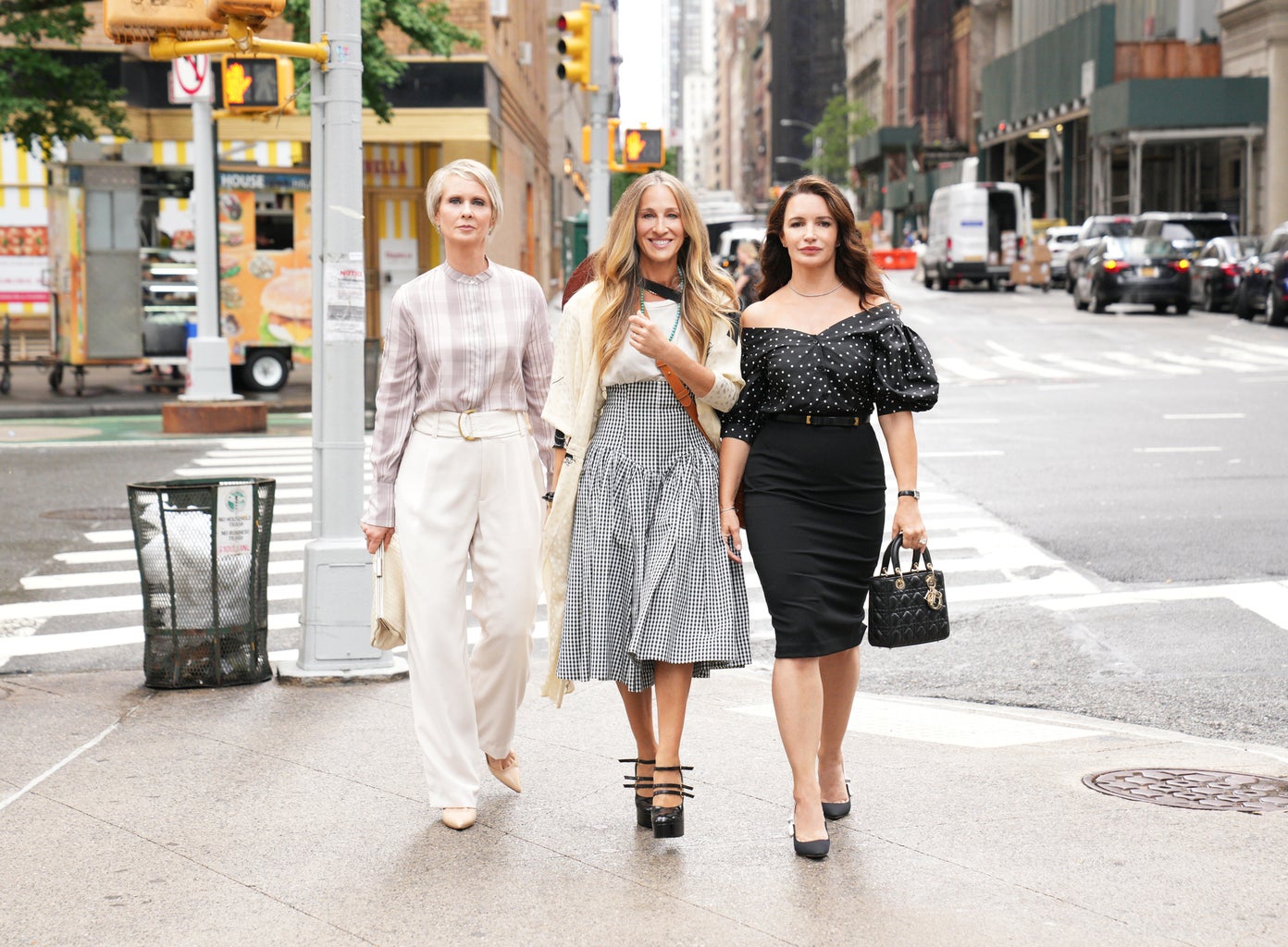 A quick laundry list of other problematic themes in the show include racist comments about Charlotte's adoption of a Chinese daughter, use of AAVE by white characters, and Carrie's dismissiveness of therapy and mental health (she then dates a man she meets in her therapist's waiting room???).
Despite all of these issues, SATC has cemented itself as a classic, and like any other dated piece of entertainment, it's important to view it through a 21st-century lens and recognize moments in the show that perpetuate harmful stereotypes.
Whether you hate-watch, binge-watch, or comfort-watch Sex and the City, you are bound to find lessons, mistakes, triumphs, and designer shoes in every episode.
Can't get enough of HC UMass Amherst? Be sure to follow us on Instagram, listen to us on Spotify, like us on Facebook, and read our latest Tweets!