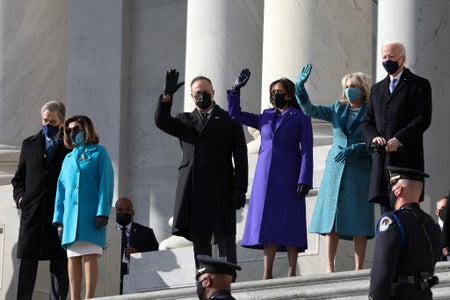 Photo by U.S. Army Private 1st Class Laura Hardin distributed under a Public Domain Mark 1.0 license
Please, Stop Comparing Jill Biden and Kamala Harris
These two women are not the same. 
Kamala Harris is the 49th Vice President of the United States. She is the first woman, first Black person, and first East-Asian person to ever hold this role. She began her career studying law, then holding the positions of District Attorney of San Francisco and Attorney General of California. She later moved on to be a California senator up until her inauguration this past January.
Dr. Jill Biden is the current First Lady of the United States. She has similar experience in this position as Second Lady during the Obama administration. She received a Doctor in Education degree from the University of Delaware and currently teaches in the English department at Northern Virginia Community College. She advocates for causes including access to education and supporting military families.
We can see clearly that both of these women are accomplished, capable, and very unique. But could you ever imagine the media equating the roles of Mike Pence and Melania Trump, or Dick Chaney and Laura Bush? Of course not, because the roles of Vice President and First Lady, though both important, are majorly different. Why then, is it already happening?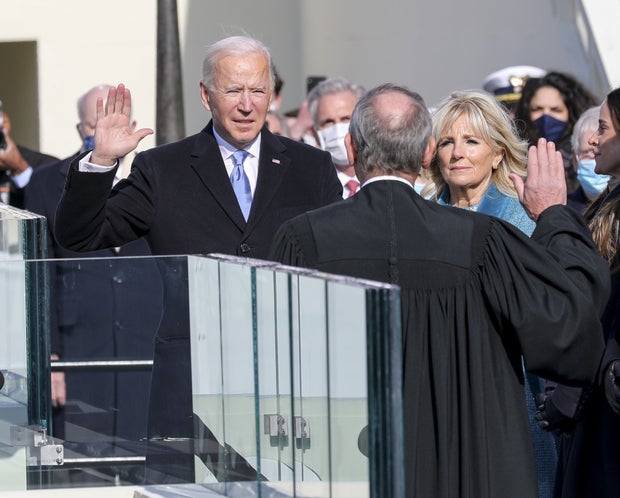 Photo by Sgt. Charlotte Carulli distributed under a Public Domain license To compare these two powerful women is to ignore their accomplishments and positions and to do so on the basis of sex. Kamala holds a major government position, and Jill plays a significant role in U.S. diplomacy and philanthropy. Both of these women are responsible for carrying out crucial duties, but these duties cannot be equated in terms of their role in the running of the country. When people try to put Kamala and Jill on the same plane, they're implying that these women's femininity is their most defining aspect. 
Personally, I think that when there's a woman in power, people will never be pleased with her. No politician is perfect, and of course they're all subject to scrutiny from the public, but women have people focusing on superficial things men almost never get questioned about, on top of their political expectations. I don't remember the last time I heard a media outlet discuss the appropriateness of a male government official's suit, but it certainly seemed to be an important topic of conversation when Kamala wore a pantsuit on the cover of Vogue.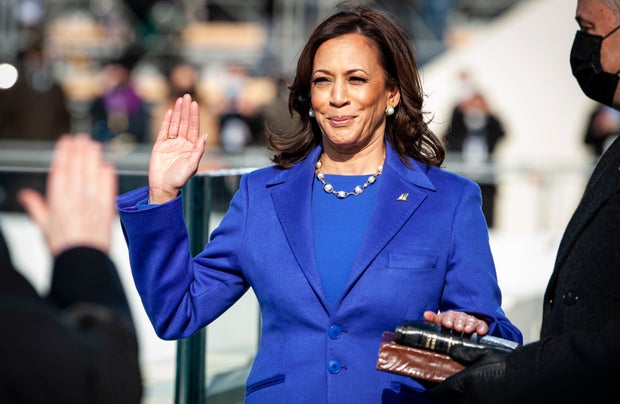 Photo by U.S. Air Force Senior Airman Kevin Tanenbaum distributed under a Public Domain Mark 1.0 license When it comes to Jill and Kamala, the level of femininity they choose to invoke is constantly being checked. When Jill decided to decorate the White House lawn with Valentine's hearts it was frivolous and not grand enough, and when Kamala becomes known for wearing Converse sneakers she's trying too hard and isn't darling enough. Neither of them will ever be able to fit into the perfect, ideal feminine image that the public wants because that's an unattainable expectation. Even beyond their different roles in the country, these women are individuals in their personalities, life experiences, and outlooks on the world. 
There are many reasons we shouldn't be comparing these women. It's dehumanizing to define them by their gender. It ignores their accomplishments and the unique aspects of their lives. One of the most important feminist ideas to me is that women have the choice to take on any societal role they'd like. If you want to become a neurosurgeon and never marry, that's fine. If you want to be a stay at home mom with eight kids, that's great. If you want to get a sperm donor and be a working single mom, you should make that happen. Jill is happy in her marriage and getting to use her role to raise awareness for causes that are important to her. Kamala has worked hard to have a family and work her way up to become the Vice President. These women are both completely valid in their lifestyle choices, and it's time to start acknowledging them as individuals and giving them the same respect they would have if they were men.