UMass Amherst is a big school with a lot to do, see, attend, etc. As a second-semester sophomore, I feel as though I have done a lot during my time here, but there's also so much to do that I won't be able to get to. My friends and I are almost halfway done with our college experience, so we've compiled some things that we've done that we feel are essential to the UMass experience, as well as some that we really want to do before we graduate. It's hard to narrow everything down, but here are seven things you should add to your UMass bucket list.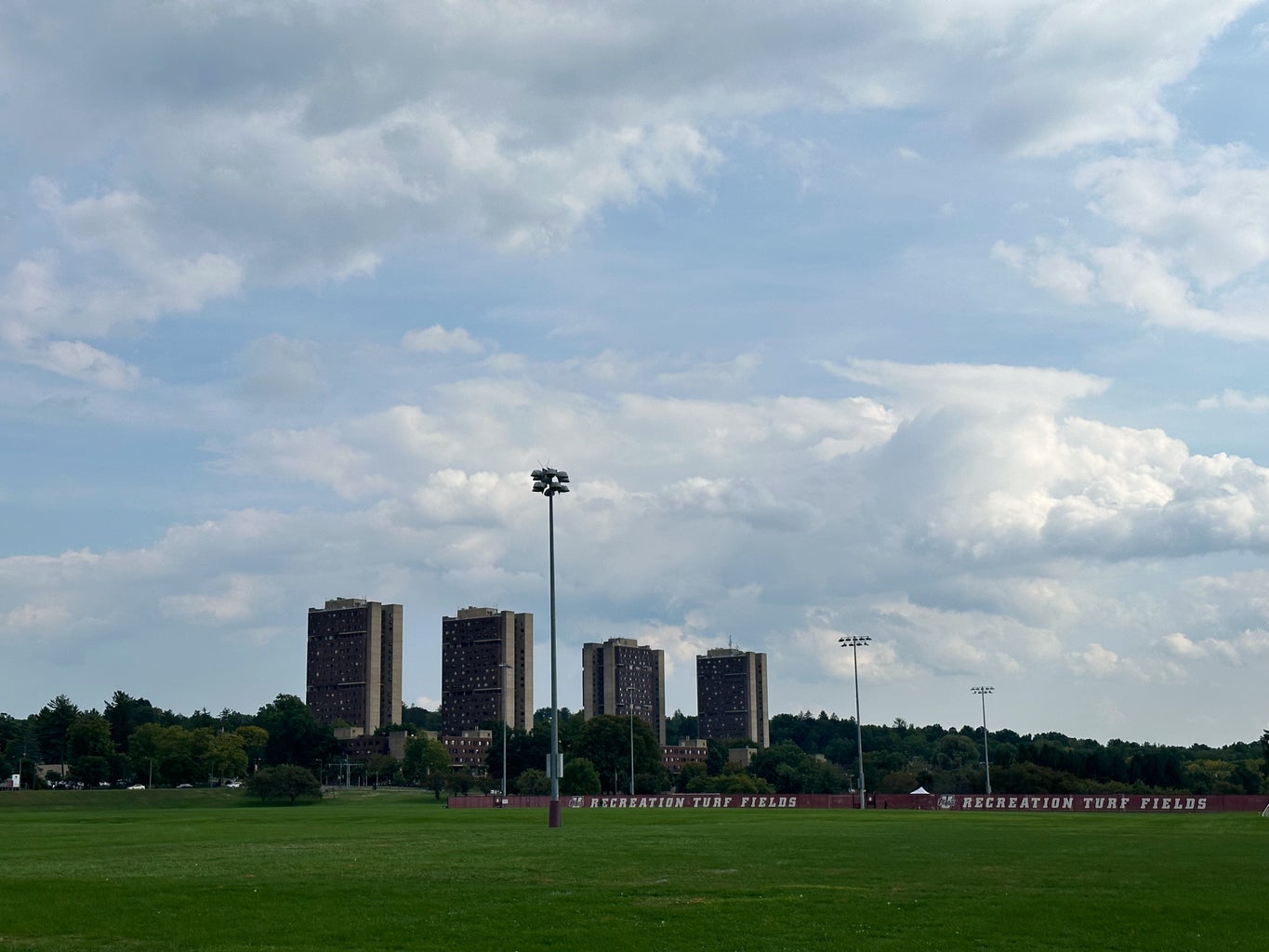 SWIM/SKATE IN/ON THE CAMPUS POND

The campus pond was a popular destination for a bucket list item. While some of my friends were feeling a little more bold and wanted to jump into the murky waters in the middle of campus, others thought that was a bit extreme, and would prefer to be on top of the water in skates during a cold winter day. We haven't done the research so we're not sure if this is allowed or not. Considering I haven't seen anyone attempt it, it probably isn't. While this one might just have to exist in our dreams for the sake of our student conduct standing (and health), it's a fun one to think about as the crowning jewel for a UMass career.

TRYING DINING HALL STIR FRY

This was one I thought was interesting because only half of my friends have actually had the dining hall stir fry after being here for two years. I am a stir fry fan (Hamp is best in my opinion), but others have yet to experience it and that shocks me. I know the lines are long, but in my opinion, if you have the time it is well worth the wait. One of my best friends and I met in the stir-fry line at Berk freshman year, so magical things can happen. We are so blessed to have the food we do here, so make sure to experience some of the best it has to offer.

NIGHT OUT AT THE SPOKE

None of my friends have hit 21 yet, but we are all excited thinking about the transition from frats to bars for the party scene. The Spoke is something our parents, older friends, and family have experienced as a part of UMass tradition for almost 40 years. It was revamped in 2017 and now is still a popular bar for upperclassmen, along with Stackers and McMurphy's. This is a milestone that is almost obligatory in the UMass experience once you turn 21.

STEP FOOT IN EVERY UMASS BUILDING

UMass has a large campus, almost too big to comprehend. I remember touring and driving through, thinking it seemed more like a small city than a college. There are so many academic, residential, administrative, and miscellaneous buildings that I don't even know the names of them all, never mind never having been inside them. This was such a fun idea, though, that I had to include it, and going down the list I didn't even realize how many buildings I had never even heard of. Sometimes they are just too out of the way of my daily routine walk, so I will have to make a conscious effort in order to complete this challenge. I'm hoping to add another layer by finding study spots in each of the academic or recreational/hospitality buildings as well.

READ IN A HAMMOCK AND WATCH THE SUNSET

This is one I've seen many people do but I've yet to try it myself. I'm hoping as the weather gets warmer this spring, I can knock this one off my list. UMass gets some beautiful sunsets being in western Massachusetts, and there are so many great spots to catch them on campus. A lot of times students will put up hammocks (there are some that are even provided in crowded areas) and just relax and pass the time by reading or doing work. I want to be able to spend a warm spring afternoon in a hammock reading and watching the sunset from Orchard Hill or the campus pond area. I think it's a wholesome experience that could especially help reduce stress in the days leading up to finals week.

ATTEND THE STUDENT FARMER'S MARKET

This is one I can't believe I have still yet to do. The student farmer's market runs for a month and a half in the fall semesters on Fridays on the Goodell Lawn. Maybe it's because I'm not usually in that area on Fridays, but I've passed by it before and it always looks so interesting. It promotes sustainability and features student crafts and art, as well as farm-fresh veggies and herbs in collaboration with the student-run UMass Farm and UMass Permaculture. I will definitely be making an effort to stop by at least one Friday next fall and see what there is on display from my peers, as well as hopefully find some delicious veggies to make some meals with!

TAKE GRADUATION PICTURES IN FRONT OF ISENBERG AND the SAM THE MINUTEMAN STATUE

This was another really popular answer amongst my friends. Most of them are with me in Isenberg, and we saw students last spring taking their graduation photos and it was so exciting to see. Another spot I think is essential is by the campus pond in front of the Sam the Minuteman statue. I have a photo with it from when I first toured and I think it would provide a cool full-circle moment that would make my mom really emotional (and myself, who am I kidding). I remember thinking that it was going to be a while before we got there, but now we are almost halfway through. This is one thing I'll have to wait to accomplish, but it will feel so worth it when it's time to check it off.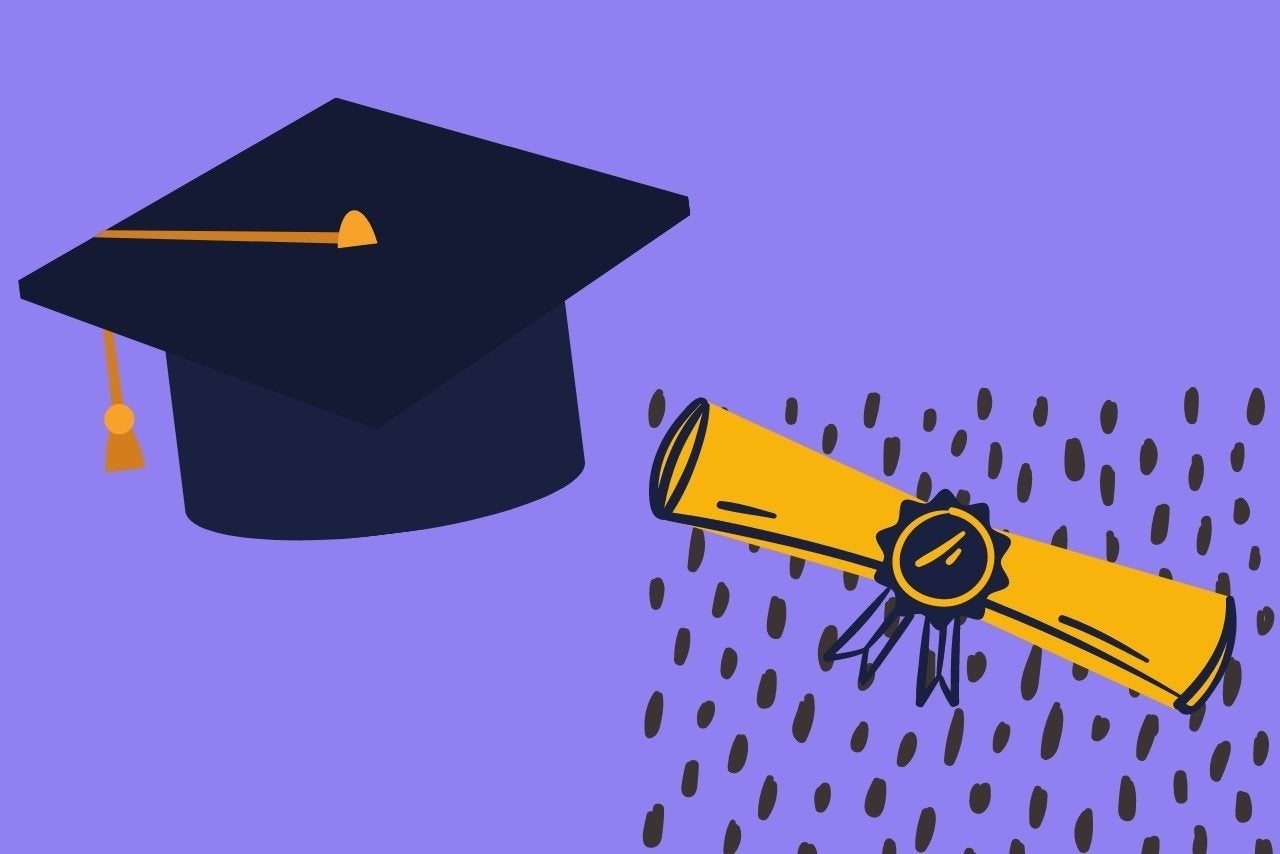 These are just seven things that I hope to do before graduating from UMass, and I think that with a bit of conscious effort and time, of course, I will be able to experience everything I have not checked off this list and more. There is so much to do and while four years seems like a long time, it flies by faster and faster with every semester. Hopefully, I can look back on this in May of 2025 and know that I accomplished everything I wanted to do here and more.
Can't get enough of HC UMass Amherst? Be sure to follow us on Instagram, listen to us on Spotify, like us on Facebook, and read our latest Tweets!