This was my first professional wax. Like ever. I've waxed my own legs and armpits before but never my bikini area, and of course, as my first wax I chose arguably the most painful one. Hopefully I can ease your worries about getting a wax and help you know what to expect. Here's how mine went.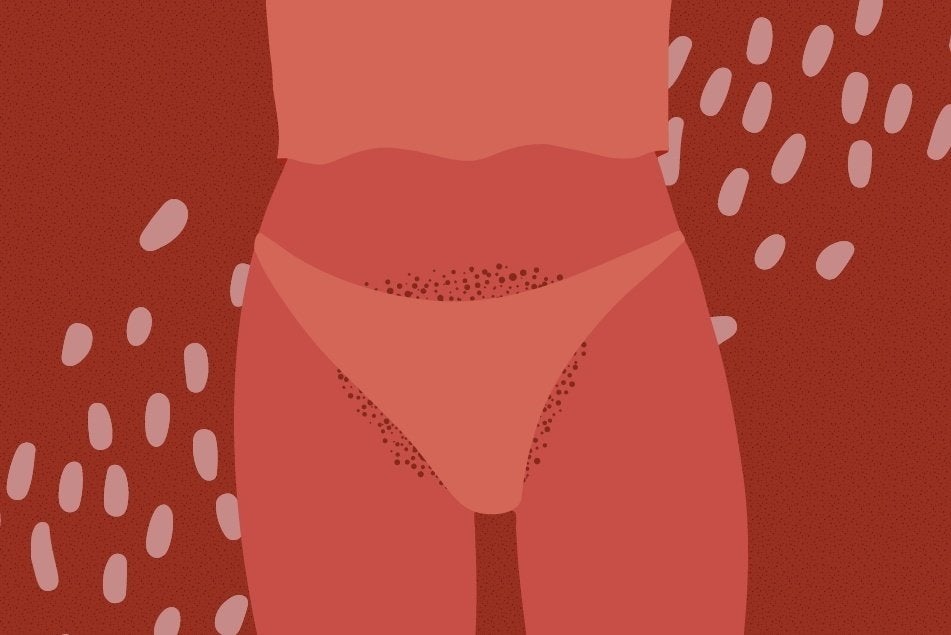 Driving there was when I started to get a little bit nervous. I tend to be pretty good with pain and I knew it would be painful, but I honestly, I didn't know what to expect. When I got there, the room had a sense of peace about it: the lights were dim, plants were everywhere, and gentle music was playing. Then there was this white bed with a very medical-looking light on a cart, kind of like ones I've seen at the dentist. Before the aesthetician gave me any sort of direction, she asked if I had ever had a wax before. I said no, and she responded with, "Oh, and you're getting a Brazilian? You're brave!" I immediately thought oh no, I didn't think it would be that bad. After we shared a laugh about that, she told me to undress from the waist down and that she would be right back. So, I did what she said and I sat on the bed under the scary medical-looking light awkwardly waiting for her to come back. She knocked on the door and entered with a bowl of hot wax. I could see the steam rising off it as she walked in. I got so scared about the pain I was about to feel that I completely forgot I was half-naked laying on a table in front of this woman I just met five minutes ago. My aesthetician was absolutely amazing though. She made it seem so normal, not awkward at all, and I was actually quite comfortable. Then she started waxing and the comfort did not last. The first few wax strips she did were so much less painful than I initially thought they would be, and this made me feel better about the rest of the wax. While she was waxing me she was talking to me to keep me distracted from the pain, and that was definitely helpful. The worst part was the final few strips that were closest to the middle; they hurt real bad. But then it was over. It was 25 minutes from when I walked in the door to when I walked out. It was so fast. 
Overall: I loved it. I would recommend it to anyone. Since it was my first wax, I had some redness that did not go away until about two days later, but it was not painful at all afterward. I was not expecting to like it as much as I did. I genuinely thought it was going to be horrible, but I promise it wasn't. The pain was temporary and the hair doesn't grow back for so long, so to me it was worth it. 
Last thing: by no means should you feel like you have to remove any hair from any part of your body. I just wanted to try it out because it was new to me and I had friends recommend it. As always, do whatever is right for you!