My Favorite Rom-Coms as the Zodiac Signs
I'm an avid romantic-comedy watcher.  Whether they have a cheesy ending or a somber one, I cannot get enough of them. Recently, I have been getting more into astrology, so I decided to pair the two. Here is a list of my favorite rom-coms as the zodiac signs. 
Aries: 10 Things I Hate About You (1999)
One of my favorite romantic comedies of all time is 10 Things I Hate About You and I feel like it perfectly pairs with Aries. Aries are assertive, impulsive, and determined, much like the main love interest; Patrick Verona. Patrick was ready to do almost anything to get Kat Stratford to go out with him, including serenading her in front of many of their classmates. 
Giphy
Taurus: Legally Blonde (2001)
Taurus can be referred to as materialistic, but there is certainly nothing wrong with that, especially in Elle Woods' eyes. Taurus can also be seen as stubborn and this is certainly true for Elle Woods. Nothing was stopping her from getting into law school. Elle worked extremely hard to get into Harvard and even harder to prove to all of her peers that she belonged. 
Gemini: Someone Great (2019)
Geminis are the life of the party, and they are great at socializing. Someone Great, is about a girl; Jenny Young, who was dumped by her long-term boyfriend after she got a job opportunity in San Francisco. Heartbroken, Jenny and her two best friends decide they need to have one last outrageous night in New York together. The movie has plenty of party scenes and lighthearted tones, but it does have bitter parts as well. 

Netflix
Cancer: Me Before You (2016)
Cancer's are often seen as the emotional sign. They are sympathetic and wear their heart on their sleeve. Cancer's love to nurture others which is why I paired the sign with Me Before You. In the movie, Louisa Clark becomes the caretaker for Will Traynor, and the two start forming an exceptional bond. This movie will make your heart swell with joy, but it will also completely crush it. 
Leo: Hitch (2005)
Leos are optimistic and have great leadership skills, much like Hitch. Hitch mentors other men to help them gain the confidence and skills needed to go out with women. 
Virgo: 27 Dresses (2008) 
Virgos are hardworking and loyal, much like Jane in 27 Dresses. Jane works incredibly hard at her job and as a bridesmaid. She was a bridesmaid 27 times, and every time she made sure it was the perfect night for the bride and groom. Jane was always busy and a little bit of a control freak with a planner that pinpointed almost her every move. 
Libra: To All the Boys: P.S. I Still Love You (2020)
As a Libra myself, I can confirm that we are very indecisive. Libras are overthinkers which causes them to have difficulty making decisions. In the sequel to To All the Boys I've Loved Before, Lara Jean finds herself in a love triangle, and the movie takes us on her journey of deciding who she wants to be with. As a Libra, I was empathetic to Lara Jean's predicament.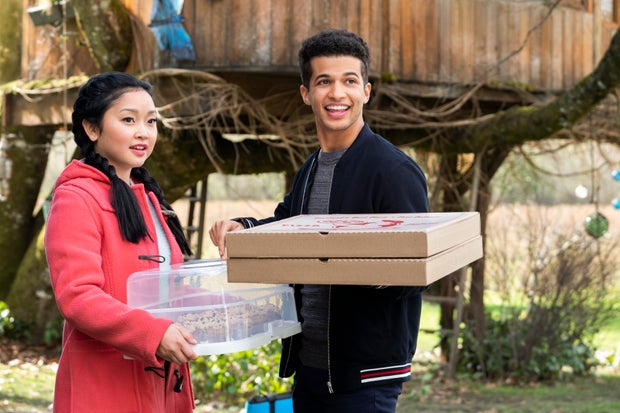 Bettina Strauss/Netflix
Scorpio: She's The Man (2006)
Scorpios are determined and stubborn, and they can also be secretive. This makes them a perfect match for one of my comfort films, She's the Man. Viola's soccer team was shut down at her school and she wasn't allowed to play on the boy's team. So, as any rational person would do, she disguised herself as her brother and attended his high school. Viola was on a mission to prove that she could play on the boy's soccer team and she never gave up, just like a Scorpio. 
Sagittarius: Desperados (2020)
Sagittarius' have a thirst for travel and adventure. They can be enthusiastic and optimistic. The movie Desperados is perfect for Sags because the characters take a spur-of-the-moment trip to Mexico to erase a very intense and embarrassing text message before it's opened. 
Capricorn: How to Lose a Guy in 10 Days (2003)
Capricorns are ambitious, determined, and stubborn in their goals. How to Lose a Guy in 10 Days perfectly embodies this. In the movie, Andie is writing a piece on how to make a man leave you. She was willing to go to any lengths to be successful. The only problem was that Ben, the man she chose to write her article on, made a bet that he could make any woman fall in love with him in 10 days. Like a Capricorn, both were very determined to 'win'.   
Aquarius: Clueless (1995)
Aquarians are visionaries, they have lots of friends, and are very social. This can make them a bit gossipy at times, making them the perfect pair for the movie Clueless. Cher was very popular in school and had great social skills. Aquarians have a strong social conscience and can be progressive so they would likely agree with Cher that "it does not say 'RSVP' on the Statue of Liberty."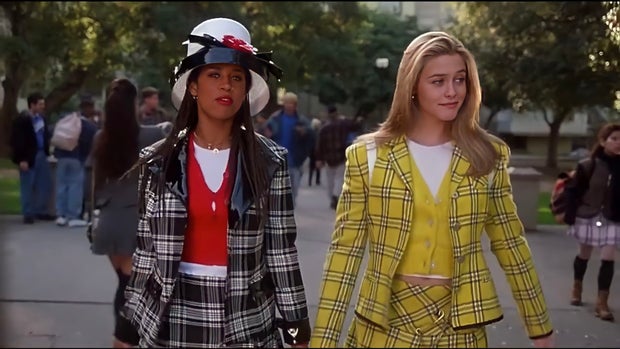 Paramount Pictures
Pisces: All The Bright Places (2020)
Pisces often desire to escape reality and can be focused on their inner journey. In All The Bright Places, the main characters; Violet and Finch, travel around Indiana trying to find all the wonders the state has to offer. Through their journey, the two form a bond, but in a Pisces fashion, their happiness is somewhat dependent on their relationship. Pisces can be wistful and sad which I think perfectly describes this movie.
Hopefully, you'll check out a few movies from this list because I honestly loved them all.