I've always been the type of person to be in a cycle of constantly rewatching the same few shows over and over rather than starting a new series. I'm forever adding new recommendations from friends to my long list of shows to eventually watch, but nothing can ever seem to beat the select few shows that I have on repeat. Especially going through so many life changes with starting college in the past few years, my comfort shows always bring me a sense of warmth and familiarity when life just feels too overwhelming. Almost everyone has that show or movie that's always there for them, so here are mine, in no particular order!
One Tree Hill
Although this list isn't in any sort of order, One Tree Hill is probably my favorite show of all time. I watched the series for the first time back in middle school, and I've watched it way too many times since then. One Tree Hill follows the tumultuous relationship of two distant half-brothers, both playing for the same high school basketball team. More plot lines emerge throughout the series, and you can't help but become attached to all of the characters. I can't even begin to try to describe my love for this show, but what I can say is that it is my ultimate comfort show.
Gossip Girl
This is another show that I watched for the first time in middle school and has been cycling through my rewatches ever since. There's just something about watching rich, early 2000s kids living on the Upper East Side with unbelievable and constant drama that never gets old. Like One Tree Hill, it's impossible not to get attached to most of these characters and invested in the many dramatic storylines.
Gilmore Girls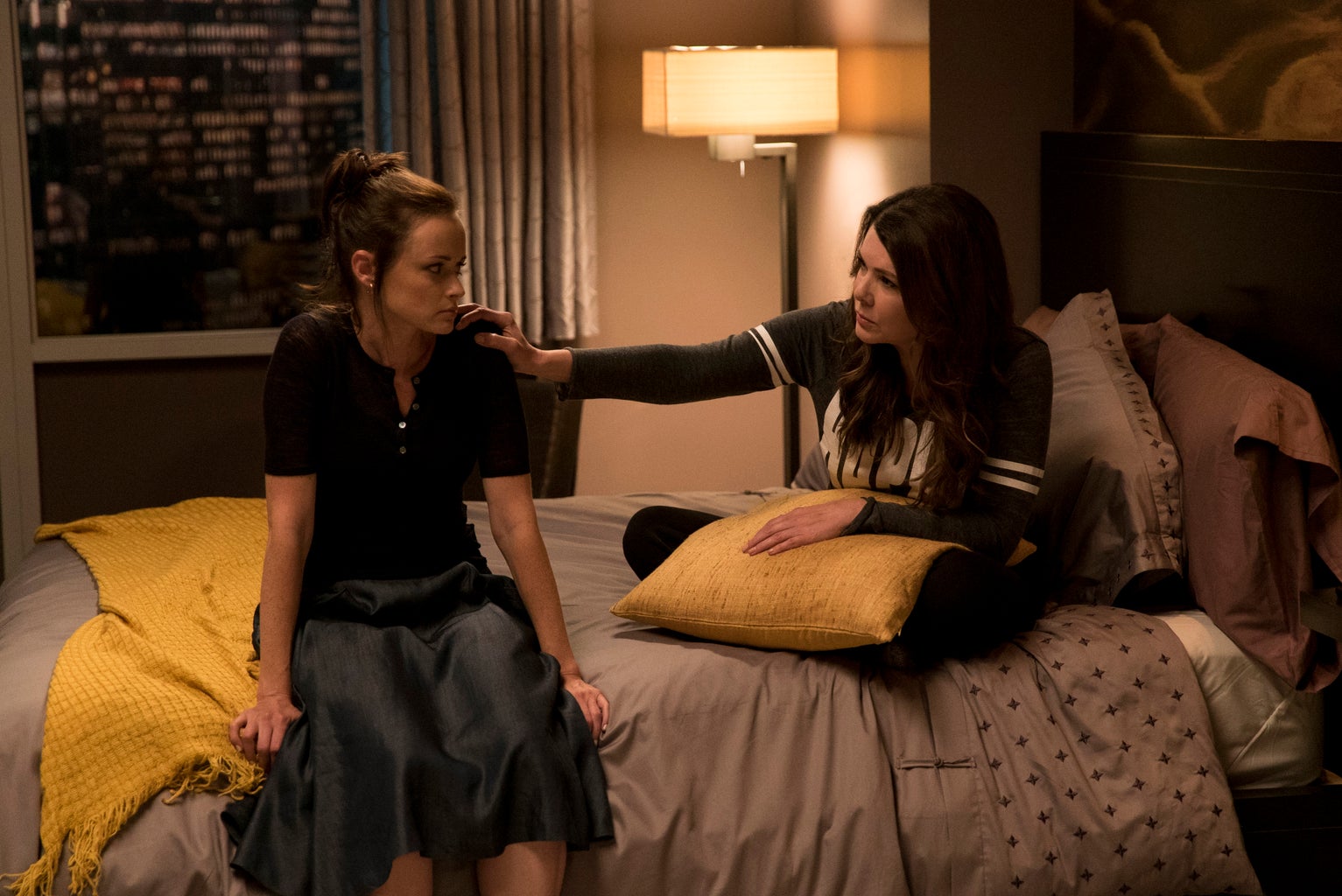 Probably the most universal comfort show is none other than Gilmore Girls, especially when you watch it during the fall season. The show follows the close relationship of a single mother and her daughter living in their small, close-knit community of Stars Hollow. From Luke's Diner to the weekly town meetings, there's no environment more comforting than this small town in Connecticut.
Impractical Jokers
A bit different from the fictional worlds I often like to get lost in when watching a comforting show, Impractical Jokers is a hidden camera reality show where four best friends challenge each other to say bizarre and oftentimes highly embarrassing things to strangers. Whenever I need to laugh and get my mind off things, this is a go-to show for me. This is also one of the few shows my whole family enjoys, so watching it always reminds me of being home and watching it with them.
Love Island UK
Oddly enough, this British dating show is somehow one of my comfort shows — and yes, it has to be the British version. Although I usually don't rewatch it, there are almost 300 episodes to get through over the seven seasons, which are all even better to watch with a friend. During the show, a bunch of single individuals live in a tropical villa where they are coupled up each week, and there's not much else to it besides lots of drama that arises during their downtime while finding new partners. Nothing better than watching someone else's problems through reality TV to ignore your own, right?
There's no shame in rewatching a few of the same shows that you know and love. I don't think I'll ever get tired of these shows and will probably be rewatching them throughout my adulthood to find that same sense of comfort I've found while watching as a young adult. Connecting with characters and their stories is a beautiful thing, and if you enjoy it, then that's all that matters.
Can't get enough of HC UMass Amherst? Be sure to follow us on Instagram, listen to us on Spotify, like us on Facebook, and read our latest Tweets!