My Experience With the Covid-19 Vaccine
The Covid-19 pandemic has shaped the lives of everyone, whether it be through the loss of a loved one, getting sick yourself, or simply living through the new norm of isolation.
While it has felt as though these days of gloom would never come to an end, the emergence of both the Pfizer and Moderna vaccines have proved to be a light at the end of the tunnel. As an essential worker that fell into the category of Phase 1, I was lucky enough to receive both doses of the Pfizer vaccine! I am extremely grateful to be a part of this monumental step in taking down the pandemic. 
Original photo by Kately Martin
After the first dose, I did not feel any negative side effects besides a sore arm, not unlike that of any other shot. Three weeks later as I awaited my second dose I was feeling quite anxious, as most people note having symptoms after the second shot. Initially, I felt good. I got through my day like normal and thought I had beat the odds. But alas, as soon as 2 a.m. hit, I was not feeling great. 
I woke up in the middle of the night to the pleasant surprise of the chills and a slight fever. I grabbed a few extra blankets for my chills and fell back asleep for about an hour. I woke up again boiling hot with some added body aches and an even higher fever. Unsure of what to do, I headed to my kitchen for some water and ended up just sitting on the floor with my dog and cat because the tile floor was cold and my animals were comforting. 
Though I enjoy quality time with my pets at 3 a.m. just as much as the next person, I made my way back to bed still sweating and tried to go back to sleep. However, this proved to be unsuccessful and I found myself scrolling between Tiktok, Twitter, and Pinterest for the next few hours until I finally fell asleep around 6 AM. I, unfortunately, slept through my 9 a.m. class (sorry Prof.) and woke up around 1 p.m. feeling good as new. The symptoms had thankfully subsided just as quickly as they had come. 
Getting the vaccine meant a lot to me. Though we have only begun to roll them out and I am one of the lucky ones to receive it so early in the process, I felt a weight lifted off my shoulders once I was given my completed vaccination card. It felt as though I was being handed a ticket to a promising future. A future where we are no longer on a witch hunt for those who refuse to follow safety guidelines. A future where we can be together once again without fear of getting our loved ones sick. A future that holds laughs with lots of friends, crowded restaurants, and concerts in the summertime.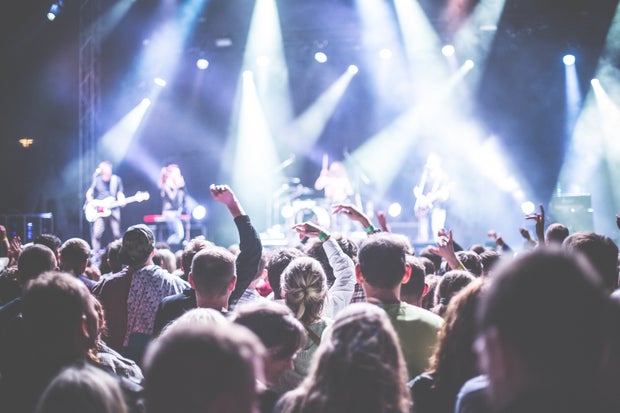 picjumbo.com/Pexels
The last 11 months have been hard, presenting an array of unprecedented challenges and emotions along the way.  But with this vaccine, I can only choose to believe that things are finally moving in the right direction. So, I am proud to be vaccinated, even if some people want to believe that I will now be tracked by the government.