The basketball court at Kobe Bryant's elementary school was blue. After my first week studying abroad in Reggio Emilia, so was I.
My Italian was poor, my friends and family were nearly 4,000 miles away, and tasks that I completed mindlessly at home, like emptying the trash or starting a load of laundry, were difficult. In an attempt to grasp some degree of familiarity, I met with my program director who promptly put me in contact with the region's basketball director, Davide. Since I missed tryouts for the women's teams (I wasn't in Italy during the time that they were held), he offered to meet me at Kobe's court to evaluate my skills.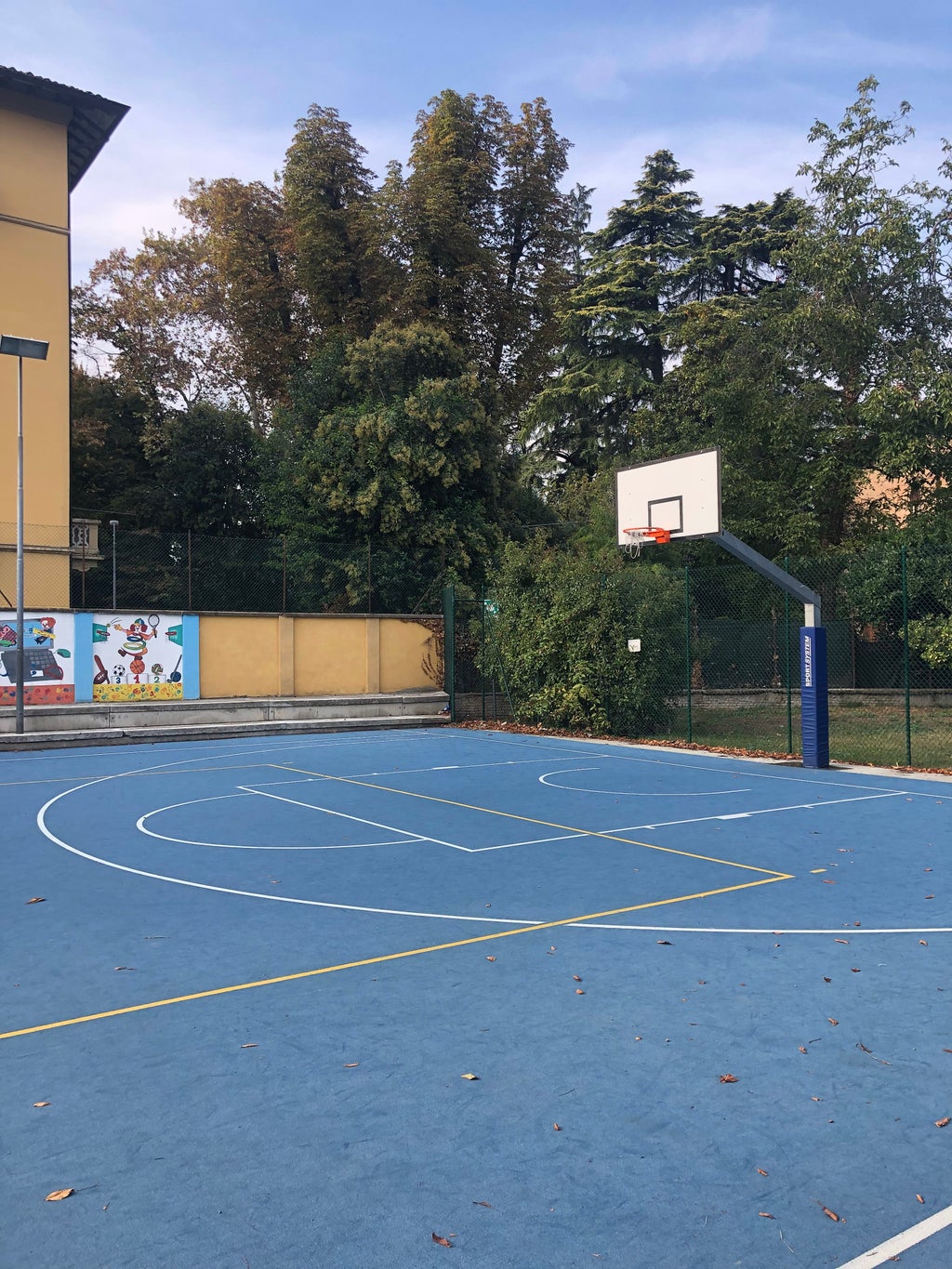 I walked onto the court that September afternoon in my black Nike running sneakers, a basic pair of thrifted kicks that had a small hole on the inside of the right shoe. If I were back home, I would've had my own ball with me and my actual basketball shoes to change into before playing, but I didn't have either of those things with me now. Their absence, combined with the fact that I was about to play on a court where one of the most legendary NBA players had started out, made me feel small. The differences between me and Kobe, between me and who I was, had become salient all at once.
Davide was incredibly kind. After all, he didn't have to meet up with me and try to connect me to a team, but he did, and for that, I'm extraordinarily grateful. We shot around and played some pickup for about an hour, talking about family, Reggio, and, of course, Kobe. His godson had tagged along too, and we both teamed up to take him on.
Afterward, as Davide called a local coach, I plopped down on some courtside concrete, sheepishly untying and retying my shoelaces while I awaited a verdict. I could only decipher "ciao," "Americana," and the occasional "si, si" from his rapid Italian. When he hung up, he told me that the coach, Gianmaria, would love to have me and that their next practice was on Tuesday.
Something inside of me had been lifted. Maybe I would never belong to this place, but I could be included here, and for the time being, that would be enough.
I've been playing with the Serie C femminile team for nearly three months now, and it's been one of the best parts of my time abroad. The court where I practice is about a mile from my apartment, and the team meets up a couple of nights a week for a few hours. I cut through the Kobe and Gianna Bryant piazza on my way there, and even though I'm usually cranking some hype music through my earbuds (either 21 Savage or Lil Baby), seeing the posters still gives me pause.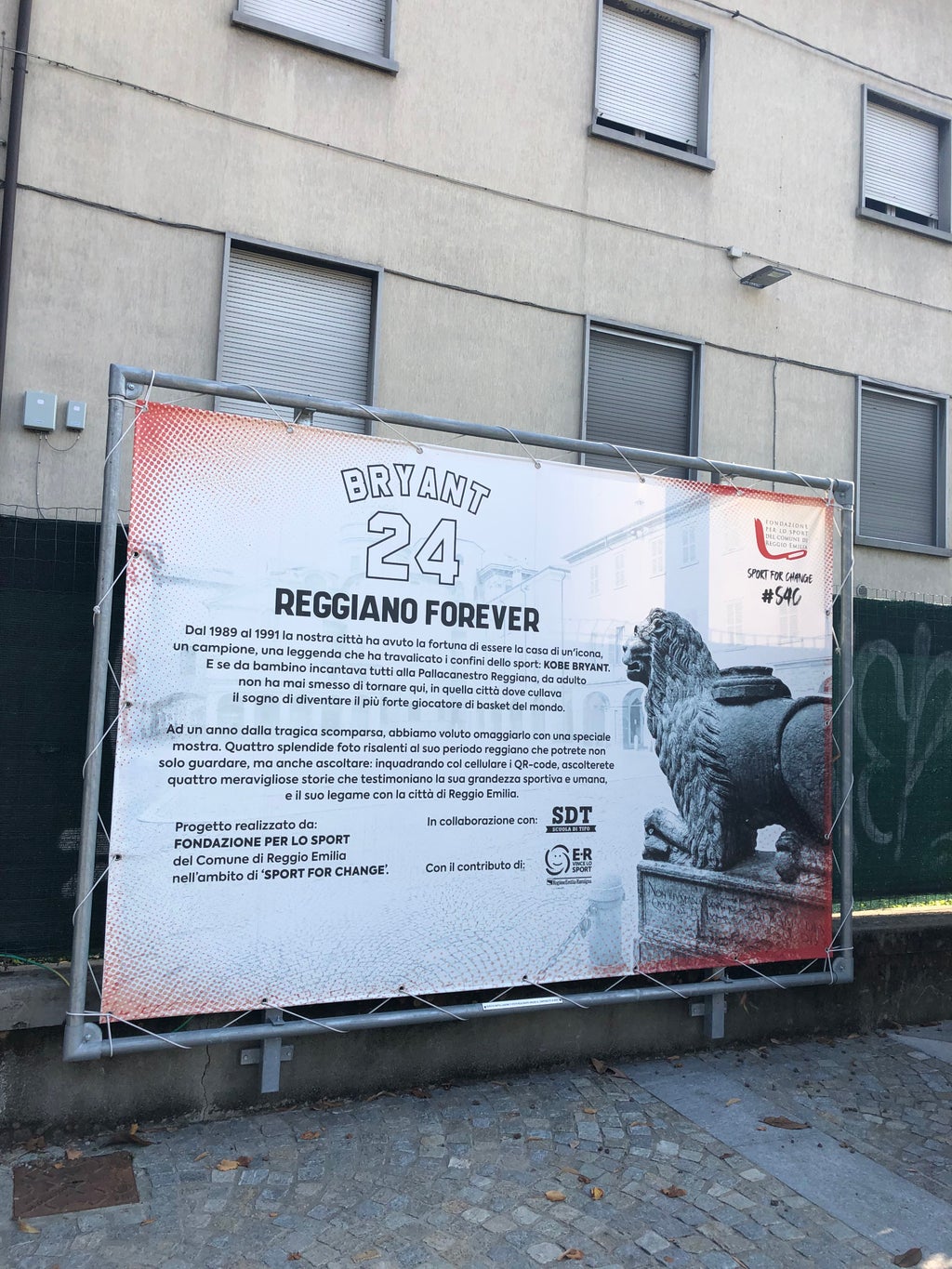 My teammates are welcoming and inclusive, having heart that extends beyond the sport. Gianmaria doesn't speak much, if any, English, but there are a couple of girls who are able to translate the drills for me. I appreciate their patience as they take time to explain to me the things that they already know.
In spite of their compassion, there are times when I still feel a bit isolated. I can't chime in with jokes in between drills, and when other players do, their quick quips leave me in the dark. Plus, the feelings of inadequacy that were festering when I tried out for the team have only been magnified by the fact that I'm also not as good at communicating with my teammates as I'd like to be. There is more for me to be self-conscious about: my ability to play and my ability to talk.
I am trying to be kinder to myself. And I'd like to think that my Italian is getting better.
Last week when I left the gym, passing the green fluorescent light of a closed grocery store, one of my teammates, Sissi, sped toward me on her bike. She said that she was trying to catch me before I got home to tell me that one of the girls on the team, Margherita (Meg), had an extra bike sitting in her garage. It was broken and needed some work done to it, but if I wanted it, they could fix it up and bring it to the next practice so that I could borrow it for the next couple of months. I think that they had noticed that I had been walking to and from the gym every practice. All of my other teammates either drove or biked.
Sissi texted me a few days ago to let me know that the bike was ready to go.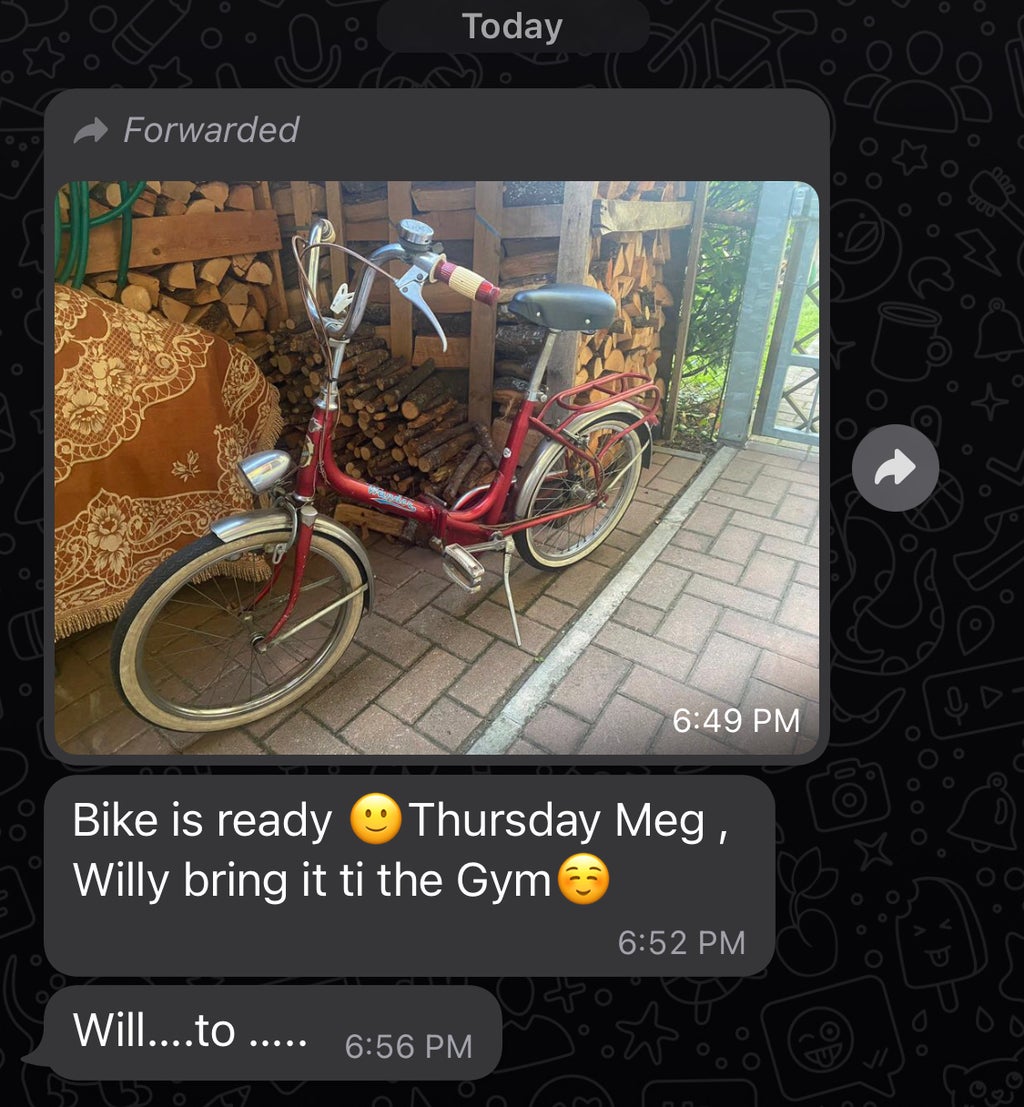 Today I rode the bike back to my apartment after practice, trudging over bumpy cobblestone streets and slicing through October air. All the while, my mind kept flashing back to scenes from the past few hours: shared laughter with a teammate who didn't know how to translate a drill, an ambush of high-fives after orchestrating a killer play, the janitor posted up on the metallic stairs in front of the gym, a cigarette hanging off her lip. Her shoes looked like mine.
And then there was Sissi, helping me adjust the bike seat to my height after practice while Meg was in the locker room. It wasn't a perfect fit, but it would work well for now.
"Grazie," I told her, gratitude swelling in my chest. "Grazie mille."
Can't get enough of HC UMass Amherst? Be sure to follow us on Instagram, listen to us on Spotify, like us on Facebook, and read our latest Tweets!