Changing my style over and over again is somewhat of a hobby. I'm not saying it is always a drastic change or even a change that calls for a whole new wardrobe. Since the beginning of college, I have grown my wardrobe carefully. Coming from a high school that called for a uniform, I made it my mission to find clothes that I felt comfortable in and that also looked good.
Today, I have more of an interest in fashion than I did in high school. I have grown from pleated skirts and polos to a style which combines basics with athleisure wear and the occasional dramatic jacket or pair of shoes. I would say that every season I try to make a Pinterest board of my desired aesthetic for that season. Of course, changing my closet becomes a desire I crave. But since I am a college student on a budget, I have to get creative and smart when it comes to purchases!
With this being said, my desired looks for this autumn season are very simple. I am actively trying to stray away from only purchasing things because they are on trend. My new mindset is if I have enough classic and timeless pieces, I should always be able to put an outfit together that I won't look back on and wince at! Having versatile pieces is something I am working on. Some pieces I have recently purchased are chunky black boots that go with everything and a black oversized blazer. Just these two pieces can be used in numerous outfits. They can be paired with almost anything else in my closet including jeans, leggings, cropped t-shirts, oversized shirts, skirts, and so on. Having these two pieces helps me compose numerous outfits and make me feel comforted by the fact I will have options when the time comes to build an outfit!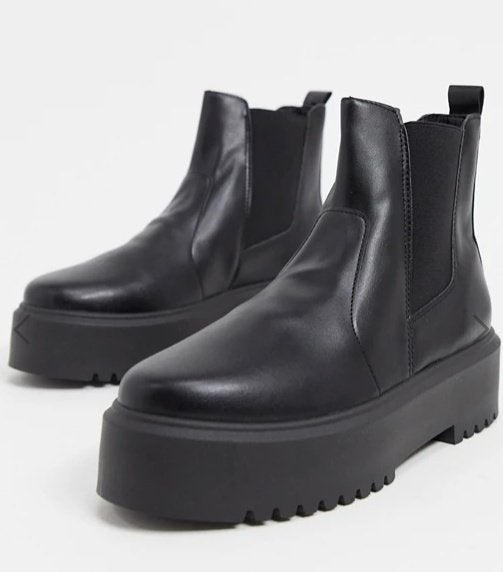 Another piece of advice that has come from trying to build a new wardrobe that is timeless, is to keep my color palette pretty basic with neutral colors. The colors in my fall wardrobe at the moment are black, white, beige, gray, and a few pops of purple. Changing my array of clothes to contain these basic colors and with this mindset is going to help me create more outfits because they all can go together. 
Some people that have influenced my sense of style are Emma Chamberlain and Princess Diana. These two women may seem expected, but that is because these women have both always used simple versatile items to create looks that stand the test of time. I love Emma Chamberlain because she is always preaching that although some of her looks are more fabulous than I would wear on a normal day, she still withholds the mentality that a simple outfit is the best outfit. 
All in all, I'm trying to make my closet full of more versatile items. I think it is the smarter decision at this point in my life. Doing this calls for plain t-shirts, the perfect pair of jeans (that I am still looking for), simple shoes in every category (boots, sneakers, sandals), and jackets galore. In my opinion, these pieces should be all you need to create the perfect outfit!
Can't get enough of HC UMass Amherst? Be sure to follow us on Instagram, listen to us on Spotify, like us on Facebook, and read our latest Tweets!