Telfar is one of the biggest and hottest names in luxury bags trending right now. Created by Telfar Clemens, Telfar is a Black-owned, luxury brand business. The Telfar bag is a unisex shopping bag that is wearable for everyday looks. It features a double strap, embossed logos, and a magnetic snap closure, and it is made from faux leather and twill lining. Some superstars who have been seen wearing Telfar include Lil Naz X, Bella Hadid, Dua Lipa, Selena Gomez, Megan Thee Stallion, and the one and only, Beyoncé.
The bag itself is actually pretty affordable in comparison to other luxury bags that are as high-quality. The smallest size is $150, the medium is $202, and the largest is $257 (all excluding tax). You can buy all things Telfar here. The brand's motto is "Not for you — for everyone," which states that they are all inclusive for everyone and anyone. With the surge and hype of the Telfar bag, these bags sell out within minutes, even seconds. If you aren't quick enough to catch one, you may never get one. I know hundreds of people waking up at the crack of dawn for this bag who still have yet to get one. Luckily for you, I recently purchased my third Telfar bag — here's how!
1. Set your alarm!
The most important step is to actually be awake when the bag drops. All my other tips will be of no use to you if you're asleep during the drop! Telfar has a wide range of colors, and new colors drop with every launch as well as restocks! The bags always drop at 9 a.m. EST when Telfar wants to do a launch.
2. Follow telfar on social media and subscribe to their email list
The only way for you to know what colors are dropping and when the drops are is to follow Telfar on their social media and subscribe to their email list. They post on Instagram a couple of days before their drops and give updates on events, such as the bag security program and other features. (More on that later!)
3. Make a telfar account
Hold on: having the bag in your cart does not guarantee your purchase! The fastest way to checkout with a Telfar bag is to already have an account that has your address and card saved so that all you have to do is verify your information. The hardest and longest process of actually getting the bag is putting in all the information before the bag sells out, so this step is very important in speeding up the process. 
4. The bag security program
Telfar usually ships their bags with standard shipping time. Personally, mine have all arrived in under one week. However, if you aren't fast or lucky enough to snatch one up during the bag drop, then you can pre-order a bag through the bag security program. This program allows you to buy as many bags in as many sizes and colors as you please for 24 hours or until the event is done. The bag security program is rare and you have to be following Telfar on Instagram to know when they happen. The only thing with bag security is that it generally takes months for your bag to arrive since you're really pre-ordering the bag.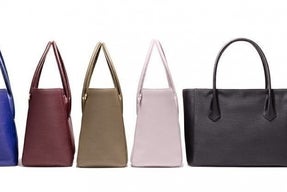 And that's all there is to know in order to get a Telfar bag from Telfar Clemens. It really is a combination of practice, luck, speed, and obsessively checking your emails. Good luck!
Can't get enough of HC UMass Amherst? Be sure to follow us on Instagram, listen to us on Spotify, like us on Facebook, and read our latest Tweets!