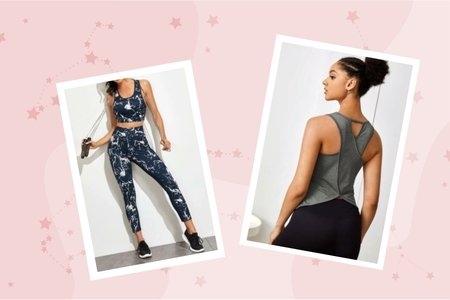 How to Look Cute & Feel Comfy During Online Classes!
Online school can be extremely exhausting and mentally draining. It's certainly not the same as school in person, and the shift from taking classes in person with friends to sitting in a bedroom taking classes over Zoom can definitely take a toll on your mental health. Making yourself look good can automatically make you feel good. So here are some cute outfit ideas that you can wear to look cute while you attend your classes over Zoom, while also feeling comfortable in your own bedroom!
1. Athleisure
Athleisure is a type of hybrid clothing that is worn during sports or workouts and can also be worn while you just chill on your couch. From sports bras and tank tops to biker shorts and leggings, they are so soft and really comfy! Since they're made specifically to workout in, they're also easy to move around in too. You could pair up soft sweatshirts with biker shorts to vibe with the fall season or wear a matching sports bra and skirt set if you're still missing the summer.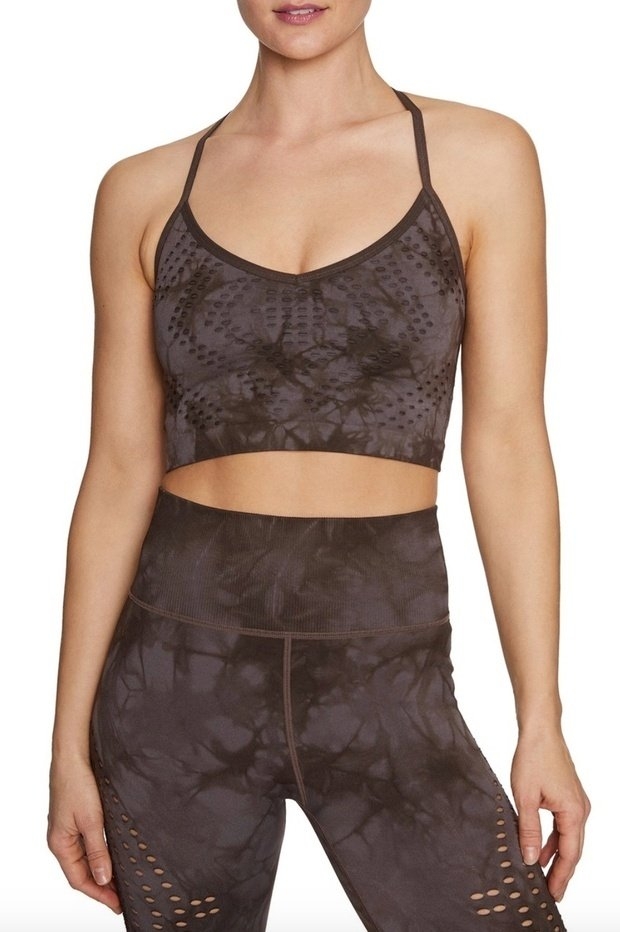 Nordstrom Rack
2. Tie-Dye
We all know tie-dye has been in style since everyone started unleashing their creativity during the beginning of quarantine by dyeing their own shirts and tracks and we can agree that they are gorgeous. From oversized T-shirts to sweatpants, many mainstream and small-scale shops have started stocking different colors and styles of tie-dye printed clothing. The special thing about these is that you could style them as a homely outfit to wear when you're just in your bedroom, or pair a T-shirt up with jeans to wear out for lunch with your friends! Tie-dye is definitely a must this fall semester with all the pretty, vibrant colors to cheer up the dull and antisocial school life right now!
3. Graphic Tees
This season, graphic tees have honestly been my personal favorite to wear. Oversized graphic or band T-shirts can be easily thrifted for just a couple of bucks and can be easily paired with either tights to make them look like a casual outfit, or can be tucked into a pair of mom jeans with a belt to put together an effortless outfit.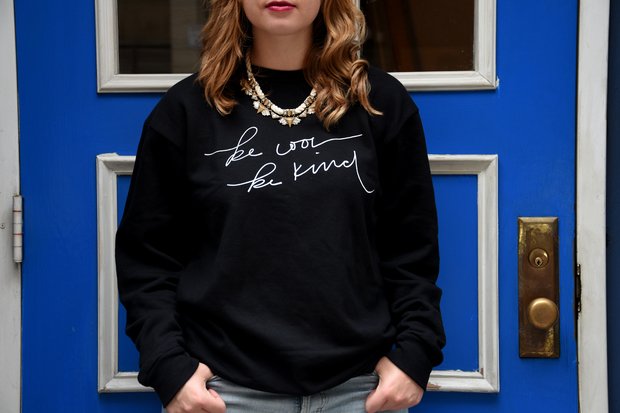 Anna Thetard / Her Campus
I hope this helps you pick out your easy and cute outfit for your next Zoom class and makes you feel gorgeous without trying. Remember to always wear whatever you're comfortable in and love your body no matter what! Stay cute and comfy!