IDK about anyone else, but ever since the beginning of the pandemic I have been wanting to go to the movie theaters. Obviously, with COVID, I was less interested in being in an enclosed space with a *bunch* of random strangers so that didn't quite excite me. I missed the experience of it all: the movie on a big screen, sitting in comfy seats, eating lots of popcorn, and the list goes on. So, I brainstormed some ways you can create the movie theater experience from the comfort of your own home. 
Buy a projector.
Recently, I went over to my friend's house and watched the Halloween movie, "Hubie Halloween" with Adam Sandler on Netflix. It's definitely worth the watch, it's very funny, and it was filmed in Salem, MA (which is local)! Anyway, getting a projector can create the feeling of being at the movie theaters while at home. They can get pricey, so I found one that goes for $42, but I'm sure there are plenty of others like it online too. After that, just hang a large sheet on your wall and set it up for both friends and family to enjoy. 
Get the snacks.
What's better than movie theater popcorn? The short answer is really nothing. One good thing about buying your own snacks is that they're most likely WAY cheaper than how much they'd cost at a movie theater itself. So go all out, get those M&M's, that extra buttery popcorn, and hit play on your next movie for spooky season and beyond. And yes, M&M's in the popcorn is the way to go. 
Make it cozy.
One thing that's special about going to the movie theaters is the coziness of the seats. While you can be just as comfy from your home, getting that extra comfort will go a long way. Grab your fluffiest blanket and pillows, and snuggle up. 
Hang some twinkly lights.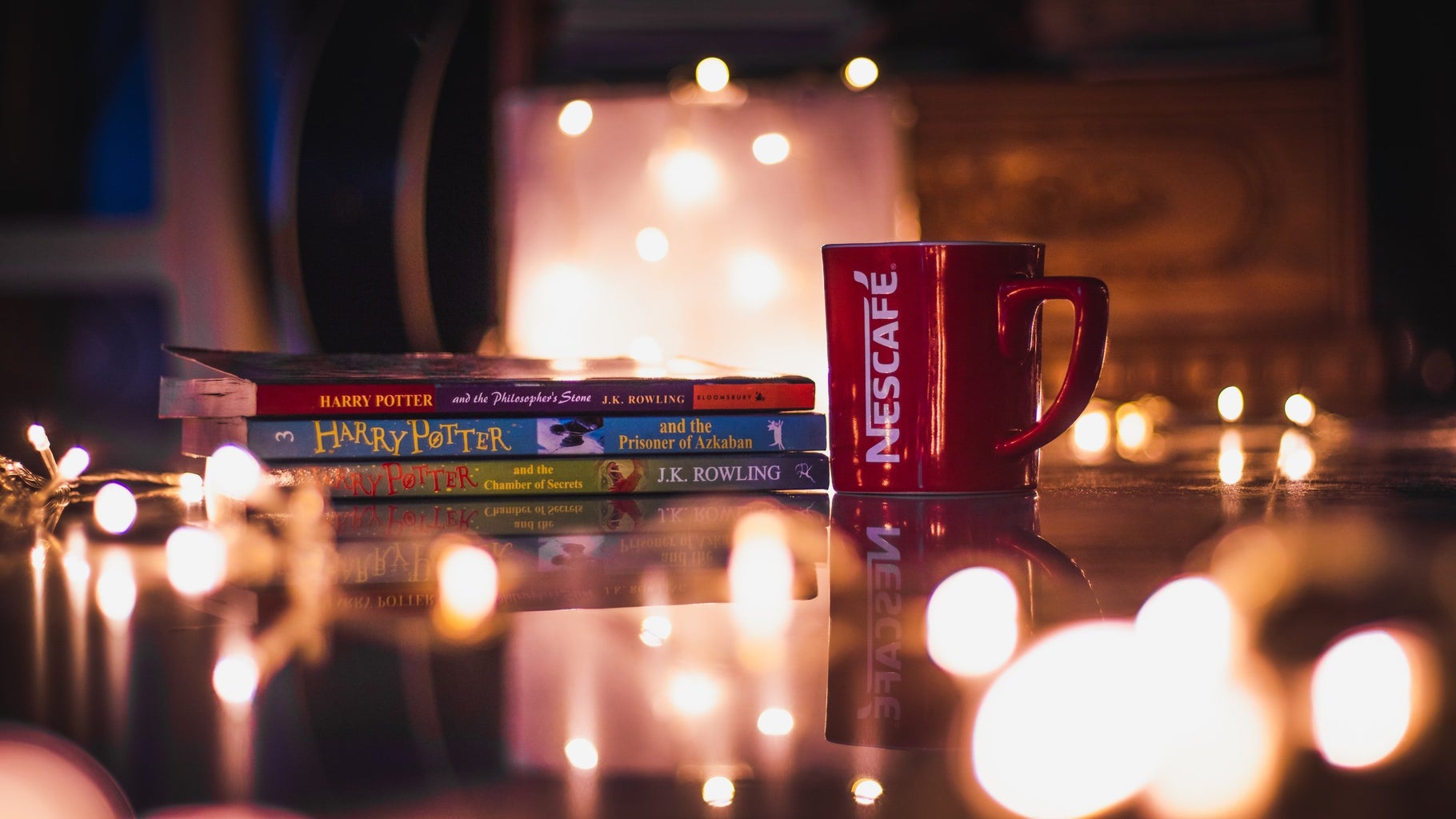 Another way to add some festivity to your space is by hanging lights around the perimeter of the space you're watching the movie in. If it's a movie for spooky season, orange lights would do the trick, but if you're looking to keep them up long-term, it might be worth putting up the holiday lights. 
Whenever you're viewing your next movie at home, I hope the experience is even better than the theaters.