Being an upperclassman has its benefits, including participating in specialized classes, knowing more people, and having an overall better familiarity with campus. It also comes with more responsibility. One of the biggest hassles of independent living that I have discovered is cooking, and along with it, grocery shopping. There are a few different choices of stores in the Amherst area for students' needs, but which is the best one?
1. aldi
Aldi happens to be a personal favorite of mine. It's where my mom has shopped for years, and it boasts extremely low prices for a variety of foods. Aldi works by offering almost entirely store brands, having few employees (you have to bag your own groceries for this reason), and keeping the store to a bare-bones design. Aldi is pretty much a one-room store with aisles of their brand of most products. They have extensive meat, produce, and frozen foods sections and offer many specialty products that rotate seasonally. If penny pinching is your goal and you can get over the lack of name brands and basic interior, Aldi is definitely worth a try.
2. trader joe's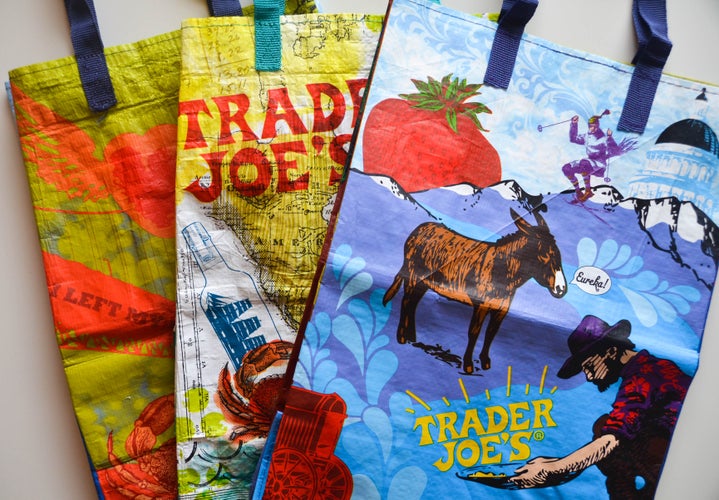 Trader Joe's has a great atmosphere as soon as you walk through the door. With fresh flowers, a huge cheese section, and various cult-favorite products, there is always something to love at this store. Their prices are reasonable, but they also lack the variety that one would need to make it a single stop shop for an entire week's groceries. Trader Joe's is definitely amazing for certain products — my favorites being their chocolate-chip cookies, hummuses, and teas — but it may require supplemental shopping elsewhere to get everything on your list. Still, it is a great place to get some of your food needs and try new things with their wide range of interesting products.
3. walmart
Walmart is another low-budget option for grocery shopping but is severely lacking in many areas. There is no produce section and a very small refrigerated section, which makes gathering a full list of groceries extremely difficult for most people. When it comes to pantry foods, however, they have a plentiful variety of them at competitive prices, and they carry several different brands. Also, their section of medicines, cleaning products, and personal items make Walmart a great stop for a comprehensive haul. They offer a more holistic shopping experience than other locations by the sheer fact that they are not a typical grocery store. If you need something besides food while out on your regular shopping trip, Walmart's prices are sure to make a stop worthwhile.
4. target
Honestly, I am not a fan of the Target near campus for grocery shopping. Its prices are higher than Walmart and it often is much more crowded. I have found that their selection is better than others if you are looking for name brand items, and they have the same advantage that Walmart does of having other types of products besides food for an added convenience factor, but there is definitely a price difference from here to other stores for similar products.
5. big y
I have never done a full week's worth of shopping here, but from my observations and opinions from my friends and roommates, Big Y is definitely more of a conventional grocery store than other options on this list. It has a bakery section (which is great for dorm birthday celebrations), a prepared meats department, and many specialty items and brand names that cannot be found as easily elsewhere. The prices tend to be higher than options like Aldi and Trader Joe's, but if you are looking for an easy place to get everything you need, Big Y is the place to go.
6. Stop & Shop
Similar to Big Y, Stop & Shop is a typical grocery shopping experience with stocked shelves, more variety, name brands, and inevitably higher prices. You can find services like grocery bagging here, which is an added convenience that is not found in some other stores. At Stop & Shop, you will be more likely to find everything you need in one go, but at an elevated price and in a more crowded atmosphere, as many families in the area tend to do their shopping here.
There are many options for how to go about getting your weekly provisions, but the best strategy I have found is to utilize multiple locations for different wants and needs. Feeling out the options around campus by taking a trip to each of these stores, trying different products, and finding what you like is the best method by which you can get all the goods you need at the best prices. Having this familiarity is crucial to creating a better relationship with shopping and growing as individuals, allowing you to take this new step into adulthood in the most enjoyable way possible. 
Can't get enough of HC UMass Amherst? Be sure to follow us on Instagram, listen to us on Spotify, like us on Facebook, and read our latest Tweets!