Drop Everything Now; "Fearless (Taylor's Version)" Has Arrived
Rewind to Summer 2009: I was 10 years old, it was my first time at overnight camp. "You Belong With Me" was the only song my bunk would listen to for the 4 weeks I was there. My Taylor Swift obsession was inevitably born that summer, and even after being blessed with several albums since then, Fearless has always remained one of my favorite works by Miss. Swift. So when it was announced that a re-recording of Fearless would be released on April 9th, it is safe to say that I was excited. 
Fearless (Taylor's Version) consists of all of the original songs from the Fearless album released back in 2008, but re-recorded by 31-year-old Taylor, whose voice has substantially matured over the years. In addition to those songs, Fearless (Taylor's Version) includes never before released songs from the "vault"—songs that were written and recorded during the "Fearless" era but never made it on the original album. 
"Mr. Perfectly Fine"—a vault song released as a single to promote the album—has gained a lot of attention due to rumors that the song is about Mr. Joe Jonas, one of Taylor's most well-known exes and the man behind the infamous 25-second voicemail breakup. However, Joe Jonas and Taylor are on better terms now, and even Joe's wife Sophie Turner admitted that the song is "not NOT a bop."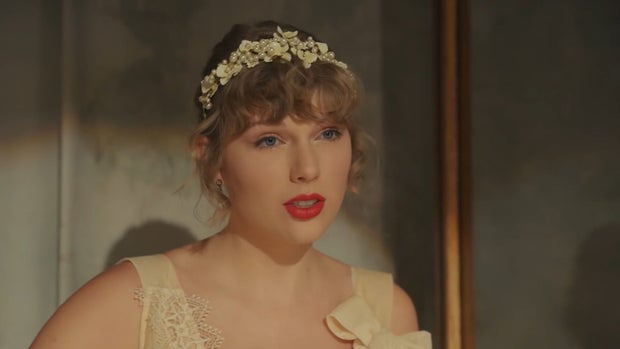 Photo by UMG (on behalf of TS/Republic) / Youtube
Overall, Fearless (Taylor's Version) has undoubtedly touched the hearts of her fans, both new and old. When Fearless first came out in 2008, many fans, such as myself, were fairly young and couldn't yet relate to the lyrics of the songs. We weren't freshmen in high school ("Fifteen"), suffering from heartbreak, ("White Horse" and several others), or even in love ("Love Story"), but it didn't matter. Taylor's music made us look forward to all of the experiences of growing up, including heartbreak. Listening to these songs 10+ years later, when the lyrics have more significant meaning and are relevant in our lives, and we've lived the moments Taylor sings about, is a powerful experience for any Swiftie. Even for older fans who are closer in age to Taylor, revisiting the Fearless album and living through the nostalgia as an adult brings back memories of being a teenager in the 2010s. 
What makes Fearless (Taylor's Version) so powerful, however, is the fact that Taylor finally owns the rights to her own music after dealing with the Scooter Braun drama. Now, the sales and streaming from the 2021 version of Fearless go directly to Swift herself, not her previous recording label; Big Machine Records.
Whether you're a new fan of Taylor or have been around since before the 2008 "Fearless" era, this historic album in Taylor's career just only goes to prove that her music will always be relevant.