COVID-19 Vaccines in MA: What Should I Know?
Just like that, we are gliding by the one-year anniversary of cities and states across the nation entering lockdown in response to the rise of COVID-19 in the United States of America. In March of last year, Former President Trump announced the low estimate of an anticipated 100,000 total American deaths due to the novel coronavirus. Just four months after the first case in May of 2020 the United States surpassed this anticipated death toll. We were nudgingly encouraged to social distance and stay at home to flatten the curve by a man in the Oval Office who was (& remains) skeptical of the efficacy of mask-wearing.
The White House declared a national emergency on March 13, 2020. Just two weeks later on March 27th, the U.S. reached the most cases of the novel coronavirus in the world. As of March 18 of 2021, there have been 2,689,898 deaths around the globe, 539,659 which have been American lives. The eerie return back to March on the calendar has caused us all to reflect deeply and mourn the millions of lives lost, solace those who are currently enduring the virus, and send support to those who are persisting through recovery.
With grim numbers shattering records in what seems like every few days, optimism may seem unattainable. However, with now three approved vaccines in the United States and President Biden's vow for every American to have the opportunity to be vaccinated by the end of May, hope is on the horizon.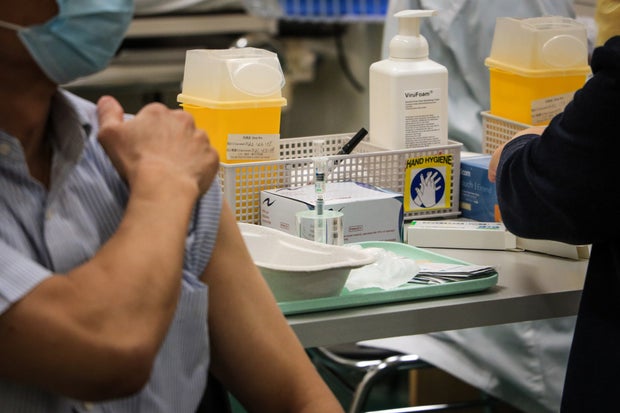 Photo by Macau Photo Agency from Unsplash
If you've ever wanted to save the world and transform into a real-life superhero, getting vaccinated is your time to shine. Kately Martin, a healthcare worker of Stoughton, Massachusetts received her vaccine as part of Massachusett's Phase 1 of vaccine distribution. Martin "firmly believe[s] that the vaccine is a giant step in the right direction for curving this pandemic downward," and encourages those who have the opportunity to schedule their vaccination appointment to do so. 
However, this might not be as simple as it seems even for those who are qualified to receive the vaccine. Kate Pecora of North Reading took the time to explain the difficulties she experienced when scheduling her vaccine. When asked about her own process, Pecora expressed her frustrations with the state's system of procedures, underlining how Massachusetts "should have been better prepared…absolutely no planning ahead at all. Not to mention that we are one of the largest technology hubs."
Pecora's obstacles with the scheduling process does not seem to be isolated either. Individuals across the state have been struggling to confirm appointments despite being qualified in the current phase of vaccinations. Various state offices continue to record hundreds of names on lists of patients waiting to be selected as time ticks by. According to Massachusetts residents, eligible patients are struggling to find vaccination availability far from the Big 3 state sites, like on Cape Cod where facilities are limited. Fortunately, steps are being taken to monitor eligibility among residents as Massachusett's introduces a preregistration questionnaire. 
Some elgible patients who had the opportunity to receive the vaccine at their workplace, like Sophia of New Salem, experienced nothing but smooth sailing. Sophia received her vaccine at HeyWood Hospital in Gardner and disclosed that she "was a bit wary of how it would be organized, but it was set up very well and everything went smoothly." Despite her briefly, mild side effects after receiving the second dose, Sophia still recommends everyone to receive their vaccine when they become eligible.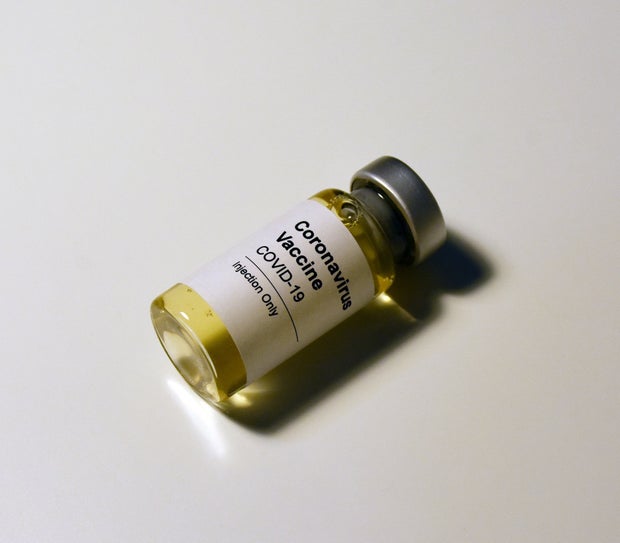 Photo by Hakan Nural from Unsplash
While the process may require hurdling over various technological obstacles, those vaccinated are confident in urging others to take the time to schedule their appointments. Tatiana Naclerio of Bentley University was vaccinated at her place of work, McLean Hospital in Belmont, and emphasized that "for anyone having doubts, I cannot express how fortunate we are that we have cutting edge scientists who put this public health crisis at the forefront to develop safe, reliable vaccines to protect us."
With misinformation spreading like wildlife among social media platforms that promotes Anti-Vax conspiracies, it is critical to allot time for adequate research with reliable sources. Healthcare professionals and the CDC alike agree that the currently available vaccines are utterly and entirely safe, not only for the individuals receiving the doses, but also by providing a safer world that can slowly begin to open once we all do our part in becoming vaccinated.
So tie on your cape and slip into your super suit because it's your time to save the world.
Massachusetts residents! Make sure to regularly check mass.gov for updates on the COVID-19 vaccine.
Oh, and don't forget to wear your mask. 
Upcoming dates of eligibility in Massachusetts:
3/22/21 - Age 60+ , certain workers
4/5/21 - Age 55+ , people with 1 certain medical condition
4/19/21 - Individuals 16+