If you've been keeping up with the latest trends, you may have noticed the variety of different "Christmas aesthetics" bouncing around the internet. "What is a Christmas aesthetic?" you may ask. Basically, it's the way you choose to decorate for the holiday season and what this says about your personality. Your aesthetic could be traditional, classy, colorful, tacky – the list is debatably endless. Usually, these aesthetics are paired with a personality trait, but today I'm diving a bit deeper to relate Christmas aesthetics to their corresponding Christmas movie. So buckle up and grab your cocoa 'cause you're in for A LOT of Christmas cheer! 
Colorful Christmas
If you cover your tree in rainbow lights or have a white artificial tree covered in funky ornaments, this aesthetic is probably for you. Although some people like to judge the colorful Christmas crew, I don't see anything wrong with spicing up the usual Christmas colors. Since this theme is so bright and cheery, I would have to match it with How The Grinch Stole Christmas (specifically the Jim Carrey version). Whoville's staple is being bright and funky, so it's hard to argue against the fact that the Grinch would love to steal the multi-colored lights right off your tree! 
Honorable mention: Christmas Vacation could also fit into this aesthetic very well. 
Cozy Christmas 
If your house is basically sprinkled with powdered sugar, you're definitely going for the cozy Christmas look. This includes white lights, snowflakes, silver bells, and calming candles. Your house is probably very chic, inviting anyone who won't spill hot chocolate on your comforter to enjoy the winter wonderland. I'd have to connect this aesthetic to It's A Wonderful Life because, in my opinion, this is the definition of a classic Christmas movie. You might even have decor that includes the quote, "every time a bell rings, an angel gets its wings" hanging above your mantle. Safe to say, this movie and classy aesthetic will be timeless for many Christmases to come. 
Honorable mention: White Christmas is another classic that fits this theme perfectly. Give it a watch this holiday season!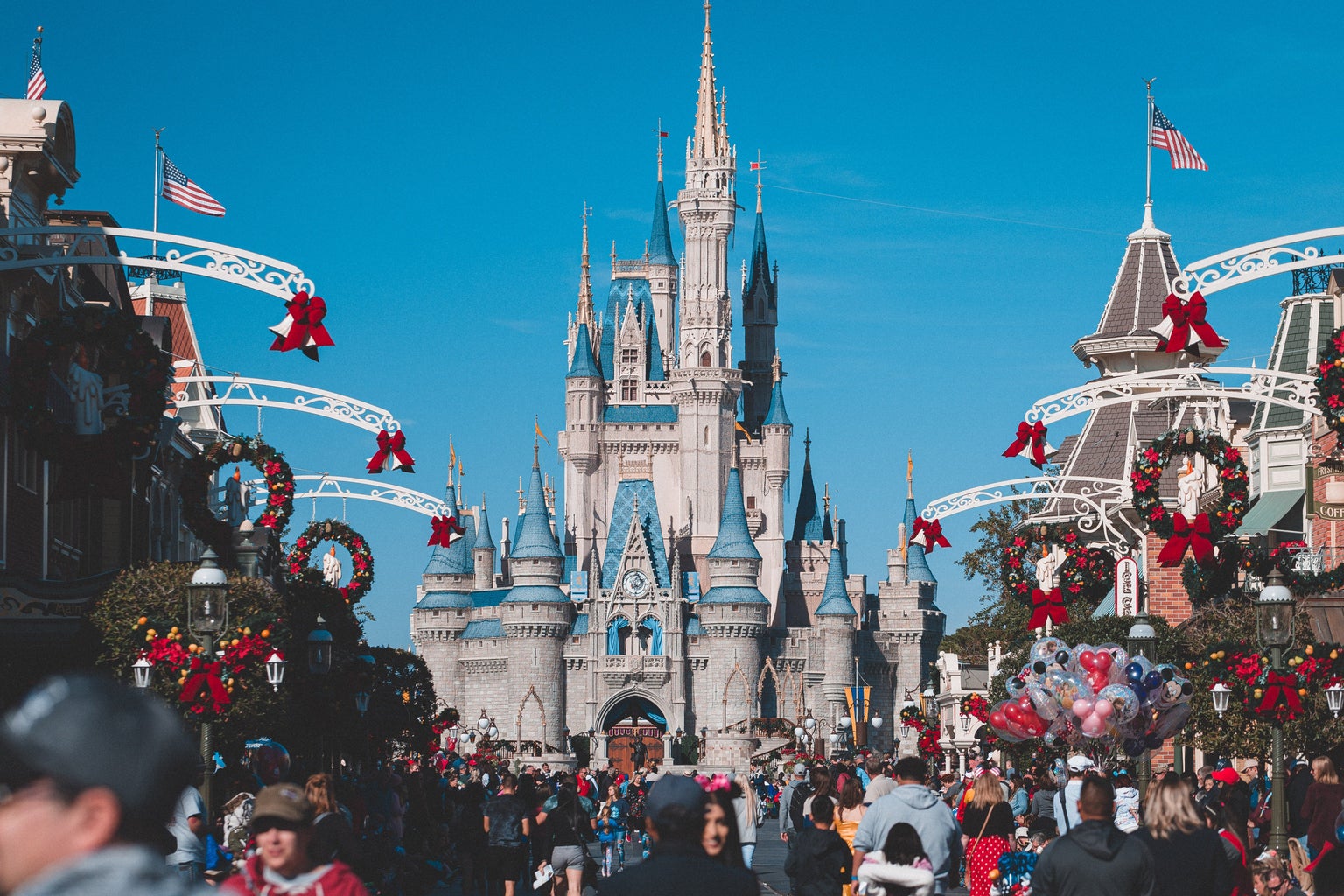 Disney Christmas 
There's literally nothing that can't be made more magical by Mickey decorations. We all know and love the fanatics who somehow incorporate Disney into every aspect of their life, Christmas included. If your tree topper is Mickey Mouse ears or you spend each Christmas at the Disney parks (pre-COVID, of course) then there's no denying that this aesthetic is for you. There are tons of Disney movies that fall under this category – Santa Paws, A Christmas Carol, Home Alone, Miracle on 34th Street, Frozen (debatably a Christmas movie?), but there's one series that stands out above the rest. That would have to be The Santa Clause, The Santa Clause 2, and Santa Clause 3. These movies practically defined my childhood, and our generation will never forget watching Tim Allen kill Santa or Jack Frost turning the North Pole into an amusement park. Check out all these movies and more on Disney+ to get your fix of Disney this Christmas!
Rustic Christmas
If you love the log cabin, cozy fireplace vibes, you probably incorporate this theme into your Christmas decorations. You definitely cut down your own tree and have chestnuts roasting on an open fire somewhere around the house. If this is your Christmas aesthetic, you probably love watching A Christmas Story. This movie just gives off homey vibes and is something you can throw on in the background for the duration of your Christmas party. Maybe you even have an infamous leg lamp to decorate your living room during the holiday season!
Christmas Enthusiasts
If you celebrate Christmas to the nth degree, you definitely decorate at least three gingerbread houses per season and start playing Christmas music in October. The spirit of Christmas is with you year-round, which is why this aesthetic perfectly aligns with Elf. Buddy the Elf is a classic Christmas character who is crazy about Christmas. If you're a Christmas enthusiast, you probably love Buddy for this very reason – he's just like you! 
Regardless of what aesthetic you fall under, Christmas is a time to be thankful and reflect on the year. No matter how you get into the holiday spirit this year, take the time to make Christmas extra joyful and appreciate everything and everyone around you. What better way to celebrate than snuggling up with some cocoa and watching a movie?