7 Summer Pieces You Need to Buy Right Now
Summer is approaching! As you know, I am very interested in the latest trends and wanted to list out my favorite ones that are coming up for this summer. If you are planning to go summer shopping soon, here is a list of things that I think will be trending this summer! 
1. Chunky platform sandals 
This is a huge one. Recently, I have been interested in footwear - especially if it has a platform. Even though I'm already tall, I think that platform sandals will elevate any type of outfit I wear in the summer. If you decided to go with something basic, platform sandals will add much more to your outfit than you think. I recently bought a pair of black, chunky platform sandals from Target, and I am very excited to wear them.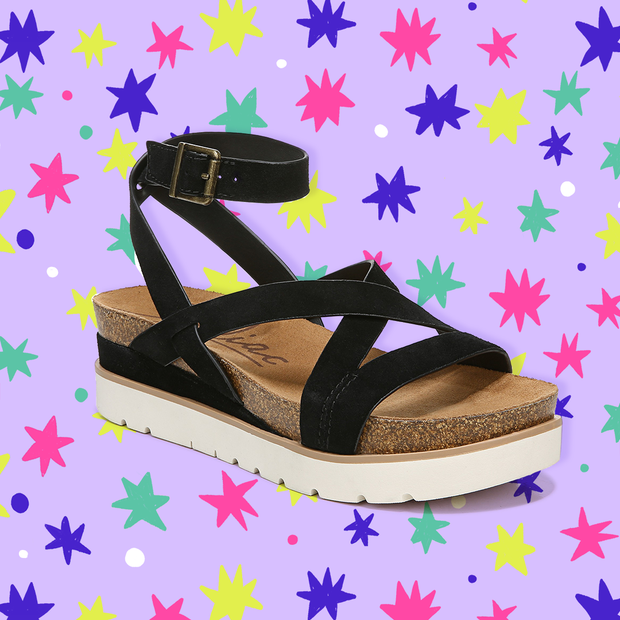 Photo courtesy of Zodiac Shoes, Design by Her Campus Media 2. Patterns 
I really think that this summer, funky patterns will definitely be trending, especially in tops and skirts. Funky patterns can be a great addition to your closet this summer! It is definitely a good way to elevate your outfit and make it more interesting. Although this is not a funky pattern, I did recently buy a cheetah print midi skirt that I will definitely be wearing with my platform sandals. 
3. Matching sweats 
Nike has a ton of matching sweatshirts with shorts. I am seeing matching sweats all over my TikTok page (and I am sure you have to)! Although I do not have a matching set, I am really excited to see it thrive this summer. Having a monochrome outfit is a good way of looking put together. Even though people won't be wearing these sets all summer, I definitely think that people will wear them on cooler days, like now! I recently bought my first pair of Air Jordan 1s, and I think that it would be a great addition to a pair of matching sweats. 
4. Halter tops 
I am seeing these everywhere on my TikTok 'For You' page! I think these will be amazing for the summer. Halter tops are very fashionable and comfortable to wear, which I think is very important.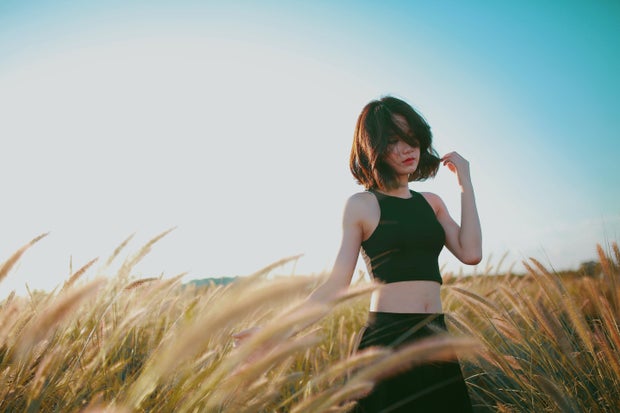 Photo by Larm Rmah from Unsplash 5. Midi Skirts 
This November, I bought my first pair of midi skirts! It is, of course, cheetah print, but who's surprised? I am very excited for this to come back. I think pairing a midi skirt with a baby tee or tank top with some chunky sandals would look incredible. Although this is very much out of my clothing range in terms of style, I am really looking forward to styling these. 
6. Long Shorts 
I'm seeing these everywhere. Absolutely everywhere. I have also looked at every sight to get my hands on a pair of long shorts. I have seen a couple of these appear last summer but I think that it will be super popular this time around. These are like mom jeans but a tiny bit longer. These are also out of my style range but once I get them, I am going to be excited to style them. I feel like you cannot go wrong with long shorts. They are very cute and versatile! 
7. Open Backs 
I think that open backs on tops will be very huge this summer. I have seen a ton of tops that have cutouts or strings that wrap around the back. These are very cute and can add a lot to a basic or typical outfit. I don't have this yet, but I'm very willing to invest in it!
Get ready - summer is coming! Go out right now and buy some of your favorite pieces. Will your bank account hurt a little? Yes. Would it be worth it? Definitely! Have fun shopping! :)