I don't know about you guys, but sometimes it feels like negativity follows me wherever I go. While of course, that's not entirely the case, we indeed attract certain energies based on our own energies we put out into the world. Aside from consciously changing your thinking patterns, there are tons of different ways to give your personal energy the positive boost it deserves. My personal favorite way to do this is by using healing crystals! Crystals have started taking social media by storm, but have been used as healing tools for centuries. Learning about crystals and their mystical powers can be super intimidating, which is why I'm here to give you a guide to starting your own crystal collection! 
1. Selenite – If you decide to take away one thing from this article, let it be the fact that you need Selenite in your life NOW! Selenite's entire purpose is to cleanse negativity, uplift energy, and help create a high vibration for the home and everyone in it. Need I say more? Placing blocks of Selenite in the corners of your house helps prevent negative energies from manifesting. 
TIP: Something to keep in mind about crystals is that they periodically have to be cleansed and/or charged, but our good old Selenite is self-cleansing! This also means it can be used to cleanse other crystals which is why it's so crucial to a crystal collection. 
2. Rose Quartz – Rose Quartz promotes love and respect, not only for others but for yourself. If you're feeling like you're in a confidence slump, rose quartz is your girl! Light pinks are super in trend right now too, so a Rose Quartz bracelet is the perfect touch to any outfit.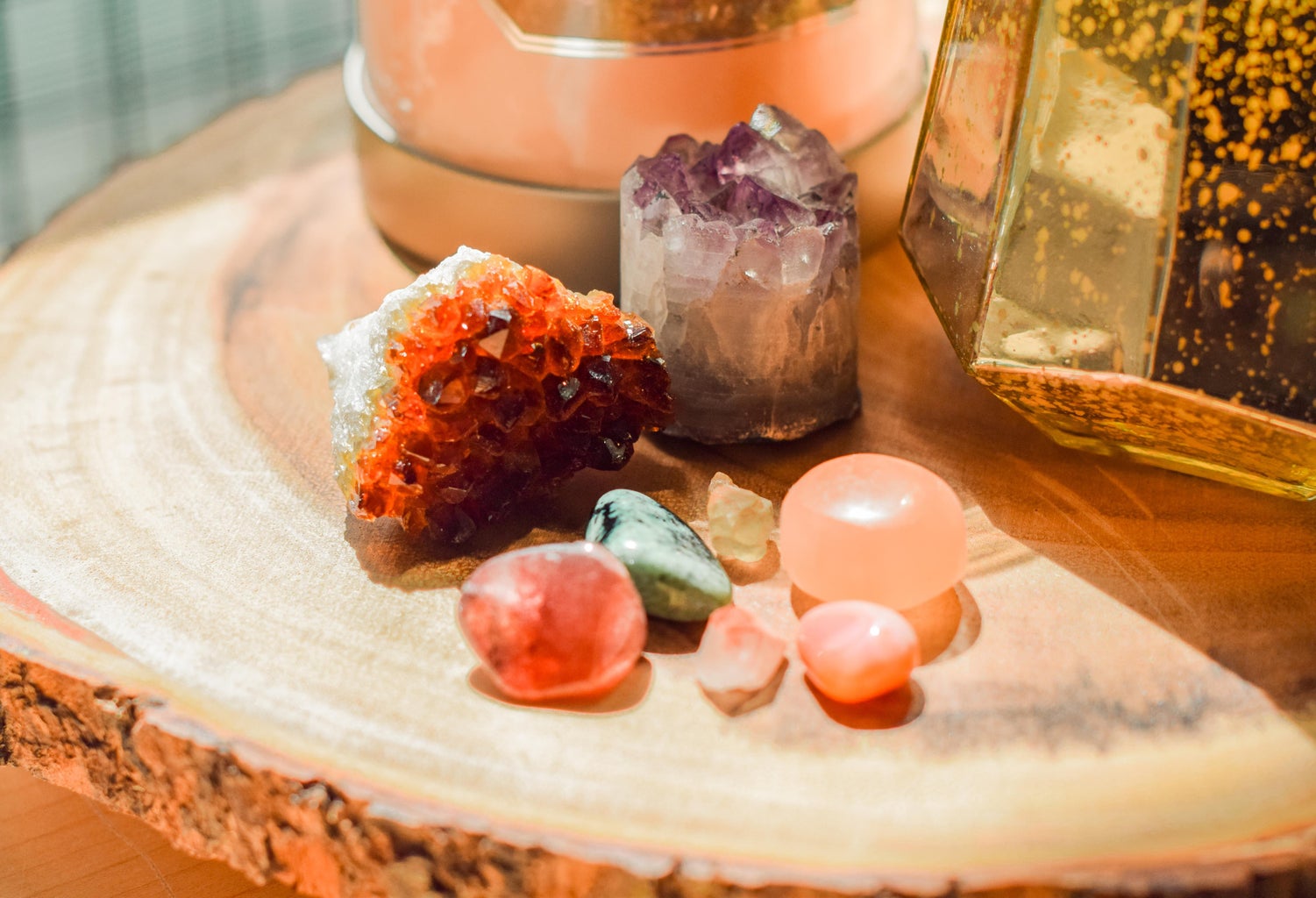 3. Turquoise – "I'm dramatic, I have mood swings, and I cry for no reason sometimes". If this sounds like you, I suggest getting yourself a chunk of turquoise. Turquoise helps ground the body and the soul, which can stabilize mood swings. Physically, it can help you strengthen your immune system, which is something we ALL need right now.
4. Amethyst – Perhaps one of the most visually recognizable, Amethyst is a stunning purple stone that's all about healing and protecting. Amethyst is a powerhouse that is known to create an overall wiser and more peaceful individual. Sign. Me. Up.
5. Moonstone – The name alone makes me feel some type of way. Moonstone is beautiful and iridescent and creates serene feelings that match its exterior. Promoting inner growth, Moonstone can craft new beginnings and helps ease stress that goes along with growth. Moonstone is a great stone to have when starting a new journey.
6. Citrine – November babes rise up, this stone is amplified for us! Although this stone is associated with November, I promise it works just as well for the rest of the months! Citrine energizes, cleanses, and opens chakras which leads to better intuition. You'll feel motivated and revitalized. A stone of prosperity and growth, it's no secret that Citrine brings success and clarity. 
7. Hematite – If you're looking to literally vacuum out all the negativity from your body then this is the stone for you! Mysterious and dark appearance aside, Hematite does nothing but good. Hematite provides an anchoring feeling and is known to be a grounding stone, and it allows you to release stress and feelings of worry, allowing your soul to be lighter. Ugh, I need that.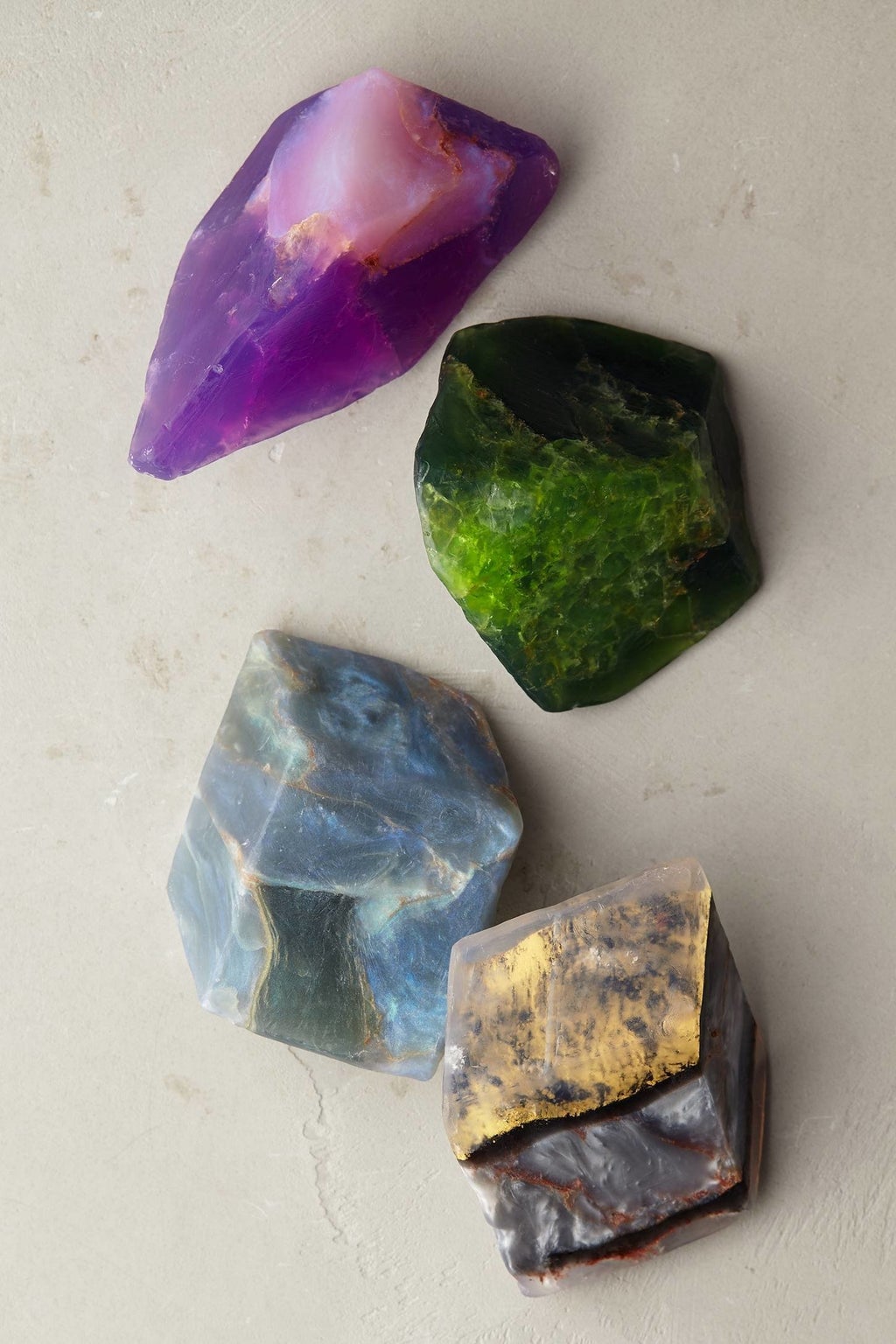 Wherever your crystal journey takes you, just remember that your own inner voice matters just as much as the abilities of the crystals! So don't be too hard on yourself, remember to breathe, and spread positivity.