Hey bookworms! This is an article I've been wanting to write for a while, almost like a book bucket list if that makes sense! The first ten titles are books I've already read and loved, while the second ten are books I'm eager to get to. Happy reading!
1. "The Great Gatsby" (1925) F. Scott Fitzgerald
Based in the roaring 20s, this book captures the quest of an American dream throughout a complicated love story. As the main character becomes captivated by the world of wealthy New Yorkers, he learns both the trials and triumphs of their lives. 
2. "Their Eyes Were Watching God" (1937) Zora Neale Hurston
An African American woman in her forties navigates life with a variety of male partners who come in and out of her life. She argues with her grandmother on gender roles and her power as a female, which was highly controversial at the time. Over time, she battles to find her strength and overcome the aggressive male figures that control her life. 
3. "To Kill A Mockingbird" (1960) Harper Lee
In 1960 Alabama, a lawyer with two young children aims to defend a black man wrongly accused of raping a white woman. The lawyer faces much backlash from his community, but continues to work honestly and teach his children lessons of kindness and acception. 
4. "The Giving Tree" (1964) Shel Silverstein
Centered around themes of love and environmental protection, this short story showcases a tree's dedication and love for a young boy. Over time, the boy grows into a man and gets caught up in superficial things while the tree continues to give him every resource it can. 
5. "Beloved" (1987) Toni Morrison
Set soon after slavery was abolished, a mother of three raises her children while struggling with the horror of her past. A strange, ghost-like character travels back into her life and changes the dynamic of her family for good. 
6. "The Parable of the Sower" (1993) Octavia Butler
Set in 2024, a young African American girl loses her family as anarchy takes over her home community. She travels with an odd mix of stragglers while trying to escape danger along the coast of California as the world burns around them. 
7. "Harry Potter and the Sorcerer's Stone" (1997) JK Rowling
On his eleventh birthday, an orphaned boy learns that he has been summoned to a magical school for wizards. With the help of his friends, he goes on many quests to defeat the villain that spreads terror across the wizarding world. 
8. "The Kite Runner" (2003) Khaled Hosseini
An Afghani immigrant who lives in California travels home to Pakistan to visit a dying friend of his father. He struggles to find his place after a series of traumatic childhood events that have shaped his life. 
9. "The Book Thief" (2005) Markus Zusak
A young orphan is fostered by two foster parents who teach her to read and enjoy the wonders of writing. Set during World War II, she begins sneaking books to read from Nazi bonfires. Their lives become more dangerous when they take in a Jewish boy in need of a home. 
10. "The Help" (2009) Kathryn Stockett
Set during the American Civil Rights movement, this story follows a young white writer who's a strong advocate for women's rights. Secretly, she interviews a collection of black maids and their experiences living in Mississippi while working for white families in the 1960s. 
And now for the books I'd like to read!
1. "Pride and Prejudice" (1813) Jane Austen
A classic romance novel, this book tells the story of a young woman from the country and a rich man who owns a plentiful amount of land. Together, they must overcome their societal differences to marry.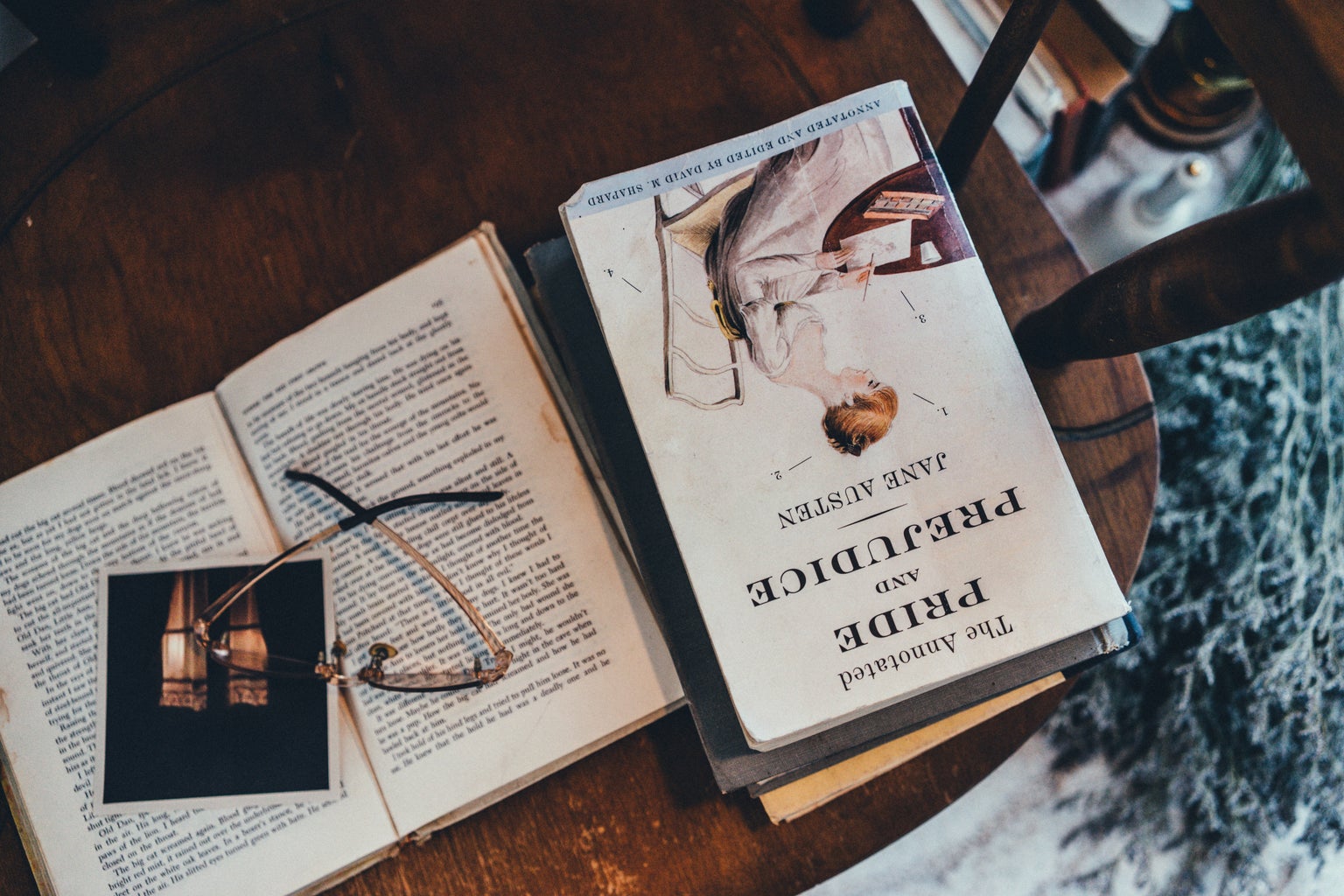 2. "Great Expectations" (1861) Charles Dickens
This novel follows the life of Pip, a young boy who goes from a blacksmith's apprentice in a rural village to a man of large fortune in London. 
3. "Les Miserables" (1862) Victor Hugo 
Set during the French revolution, this novel follows the life of an ex-prisoner who reinvents himself with his freedom. Traveling across France he meets many people of the working class, including a young girl whom he grows to care for after her mother passes away. 
4. "The Catcher in the Rye" (1951) J.D. Salinger
After being expelled from prep school, the main character searches for truths of the adult world and what life is truly about. 
5. "The Color Purple" (1982) Alice Walker
This novel details the terribly tragic journey of an African American teenage girl raised in Georgia during the early 20th century. 
6. "The Handmaid's Tale" (1985) Margaret Atwood
This dystopian novel set in New England that creates a scary society. The United States government has been overthrown and females are abused and used for their fertility and ability to produce children. 
7. "The Girl with the Dragon Tattoo" (2005) Stieg Larsson
Originally written in Swedish, this novel follows a financial reporter who is hired to solve a murder mystery. On his quest for truth, readers are pushed and pulled in different directions throughout this mysterious text. 
8. "The Road" (2006) Cormac McCarthy
This is a post-apocalyptic novel written about a father and son who travel across the United States by foot after a mass extinction event. In connection to the genre of climate fiction, this novel scarily represents a possible future for humankind as climate change continues to worsen. 
9. "All the Light We Cannot See" (2014) Anthony Doerr
Set in France during World War II, this book shares the story of a blind French girl and a German boy navigate the war together. 
10. "On Earth We're Briefly Gorgeous" (2019) Ocean Vuong 
This book is new, but I'd love to get to it soon, specifically because Ocean Vuong is an associate professor at UMass Amherst. His novel details the journey of a Vietnamese immigrant family trying to make it in America. It was also voted one of the Top 10 Fiction of 2019 list by TIME. 
Whether you start with a classic that sounds vaguely familiar or a new novel you've never seen — go for it! There's something new behind every cover; it's up to you to decide what to learn!