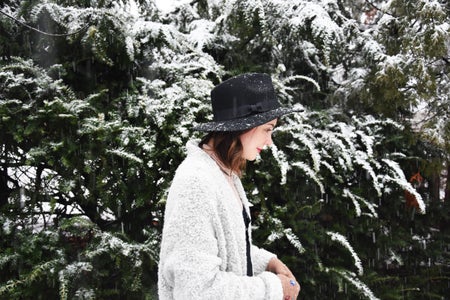 Anna Thetard / Her Campus
Winter in Iowa City: How to Survive
Ask most Iowa students and they'll agree, the weather during the fall semester is a cakewalk compared to weather during the spring semester. This is the second year that I've gotten to winter break, cocky that the weather "hasn't been bad at all". I spend most of my winter break bragging about how the coldest the weather usually gets is in low 40s, only to be greeted by horrific winter weather the moment I get back on campus. As a freshman amateur, I thought walking to class in the snow in only gym shoes was a good idea, only to return to my dorm with freezing and soaking wet feet. Luckily, I am older and wiser, and with the help of some friends, I have put together some tips, tricks, and recommendations to help you make the most out of winter in Iowa City. 
If you're heading outside..
Layers, Layers, Layers!!!
Scarves, sweaters, gloves, and hats are your best friends. Whether you deck yourself out in Hawkeye apparel, or find a cute hat from Love Your Melon, stacking on layers is the best way to keep yourself warm. Also, don't be afraid to throw on a pair of leggings or long underwear under your jeans when you head to class.
Pro-tip- Scarves are essential. While Iowa City isn't Chicago, that doesn't stop campus from turning into a windy city, especially while crossing the river. Using a scarf to protect your face is a tip I wish I knew last year.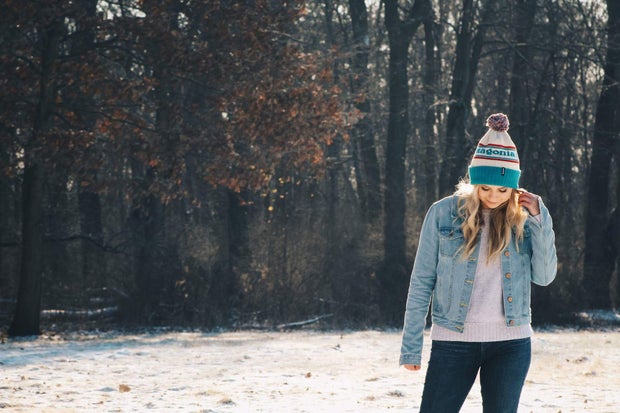 Celina Timmerman / Her Campus
Get creative! Put hand warmers into your gloves before you walk to class, to help keep your hands warm. 
It's all in the coat.
Having a heat-retaining coat that is long enough to shield your legs will be your #1 lifesaver. While my coat doesn't come with a hood, I highly recommend getting a coat with a hood that's big and warm enough to shield against rain, snow, and wind. Luckily, you don't have to splurge on a winter coat, stores like Marshalls and TJ Maxx have high-quality winter coats for great prices. I got a Tommy Hilfiger coat from TJ Maxx for only $30 bucks. Talk about a steal!
Keep those toes warm ladies.
The warmer the better. Like I said earlier, hats and scarves are going to be your best friends. Also, fuzzy socks are quintessential. If you decide not to opt for super warm, water-resistant shoes, fuzzy socks are your best bet at keeping your feet warm.
Splurge on shoes. If there's one thing my friends recommended, was to get a great pair of shoes. Personally, I love the brand Khombu, but, you don't have to take my word for it, here are some recommendations from our Her Campus Iowa gals:
"I recommend long coats and Sperry boots that are cute, but can withstand the slush and snow!" -Paige
"My Sperry boots and Timberlands have been my best friend because even Timberlands are waterproof and they're super thick and warm!!" -Emily
"Deff good boots to walk through slush. I have knocked off Doc Martins that work great and you can wear nice/thick fuzzy socks with them." -Hannah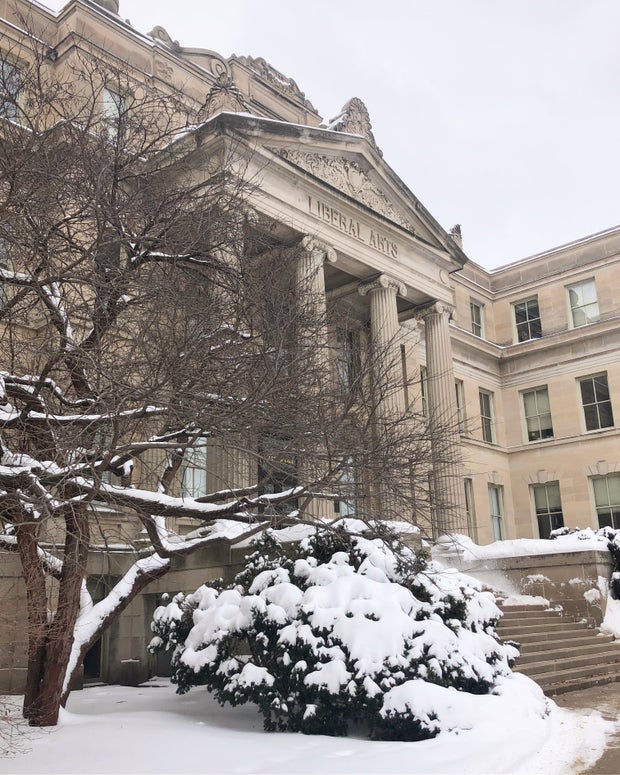 Paige Schlichte
"If you don't like boots there are great winter high top converse." -Dominique
"When I went from Voxman to my dorm last year, I would cut through the Old Capitol Mall, Schaefer Hall, MacBride Hall, Pomerantz Center, and through the underground tunnel." -Olivia (Iowa has an underground tunnel?!! I had no idea) 
If you're staying in...
Get your cozy on.
Fuzzy socks, sweatpants, and your comfiest sweatshirt. Nothing says cozy like watching a movie in your most comfortable clothes.
Opt for some warm tea, hot cocoa, or coffee, instead of iced. Everyone knows that curling up with a warm cup of coffee is the epitome of cozy.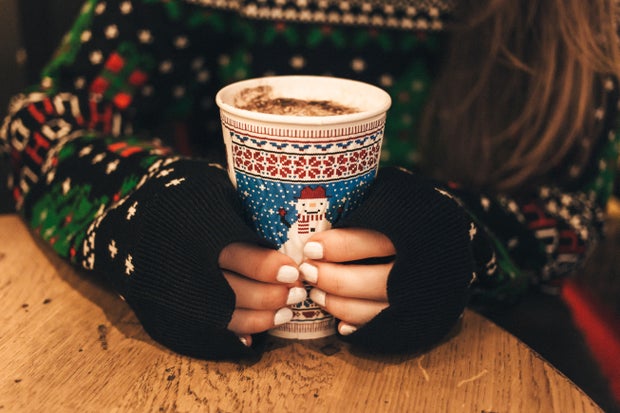 freestocks.org / Pexels
Heated blanket!
"Personally, I love heating pads or heated blankets- I use them whenever I'm chilling in my room and I even bring one to the library when I'm studying!" -Katie
Use what you got! Piling on extra blankets, taking a super warm shower or bath, buying a space heater for your room, or using your oven as a makeshift space heater, can make all the difference.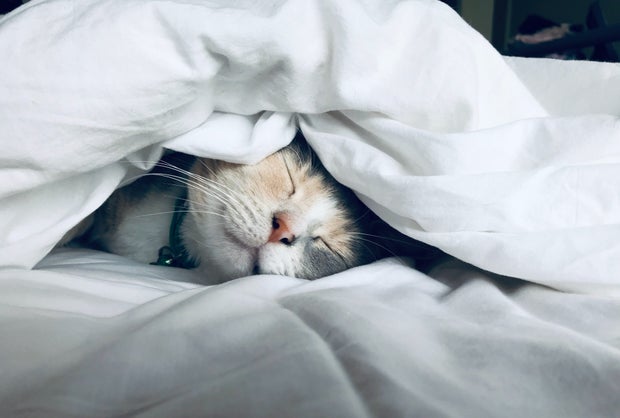 Photo by Kate Stone Matheson on Unsplash
"When you use the oven, leave it open after you're done to let the hot air heat up your home." -Olivia
Hopefully, some of these recommendations will come in handy. If you use some of these tips, you can conquer Iowa City winters. Just keep your hood up, head down, and hands in your pocket and you'll be just fine. Fear not, warm weather will be here as soon as you know it! Happy winter and good luck Hawkeyes!!!