Throwback Songs You Didn't Know You Needed
Are you in the mood to relive your middle school dances and summer vacations? I don't know about you, but today's music just doesn't hit the same. Music definitely hit its peak in the days when we were all wearing Silly Bandz and Aeropostale tees. With the Jonas Brothers' revival, I'm about to share some more artists and songs that will bring you back to simpler times. 
3OH!3
After 2009, it seemed like 3OH!3, Sean Foreman and Nathaniel Motte fell off the face of the planet. But where ever they are now, they left behind some bangers. "DONTTRUSTME" had us doing the "Helen Keller" and talking with our hips at 12 years old. Also, we can't forget about "STARSTRUKK" featuring Katy Perry. I wonder if she ever learned how to pronounce L-O-V-E.
"So What"- P!nk
As stated by my friend, "This song had me ready to divorce my husband in middle school." P!nk showed us at a young age what being a boss lady meant, and for that, I thank her. Just remember at the end of the day, you're still a rockstar and you got your rock moves.
"Glamorous"- Fergie ft. Ludacris
Fergie had me dreaming about driving supercars through Beverly Hills and drinking champagne before I knew what it was. In addition to the spelling lesson, Fergie taught us that with hard work, we could all achieve our wildest dreams.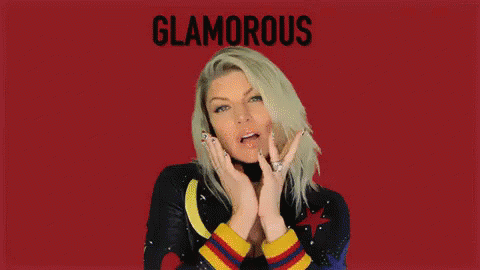 "Down"- Jay Sean ft. Lil Wayne
Every time I hear this song, the only thing I can think about is breaking down to the chorus at my high school homecomings. Even if you didn't like this song, you were dancing to it. While Lil Wayne was rapping about the economic downturn, we were dreaming of being some guy's only.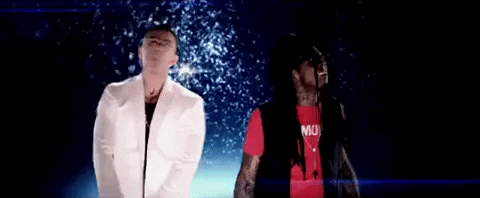 "Bleeding Love"- Leona Lewis
This song had me laying on my bed in tears before I knew what heartbreak felt like. Once I did know what heartbreak felt like, this was the first song I had playing on my hot pink iPod Nano. Middle school relationships were just so stressful! 
"Bedrock"- Young Money
If there's one thing I know, it's the fact that I should not have been jamming to this song at 12 years old. Who knows what was going through our minds as we listened to the song, but I soon learned that it was not a song about the Flintstones. 
"Crank That"- Soulja Boy
Lastly, I wanted to mention the song of the decade. If only Soulja Boy new in 2007 how popular the song and dance would become. I mean, everyone and their mothers knew the dance. This song was played at every dance in middle school and high school, and deservedly so. My best memories are of learning this dance in the basement of my friend's house. 
Be sure to add these throwback gems to your playlist that will take you back to your childhood!
Image Credit: Pic 1, Pic 2, Pic 3, Pic 4, Gif 1, Gif 2, Gif 3