Ladies, your ex is the best thing that's ever happened to you. Thanksgiving is all about being thankful for what we have (or don't have). This year, we are thanking our exes. 
If your ex is your ex, it probably means that they had certain attributes that weren't pleasant. I know my ex had more cons than he did pros. My ex had similar qualities to Yosef of this Bachelorette season. My ex, like Yosef, tried covering his tracks. Want more details? Well sis, I'll spill the tea.  
When you're dating a person, you almost have tunnel vision.  My ex and I dated for ten months. During those ten months, I must've been blind – literally and figuratively. I thought he was a basketball star. In reality, he wasn't the star of the basketball team. A little over half of the relationship, I realized he had a temper and pouted all the time. He rarely ever paid when we'd go out to eat or attend an event. I had to give him $40 in gas money twice. Basically, he'd pout and get mad that he didn't have a lot of gas and he claimed that his parents wouldn't give him gas money, but he swore to pay me back. Thus, he was manipulative. Early on I thought he was attractive, but by the time I ended things, I realized that he was not a prize. If you're going to be an asshole, at least be cute. The best part that happened to me in that relationship was that he cheated on me with a girl that I never saw eye-to-eye with and tried denying it. Boys must not realize that girls find out everything.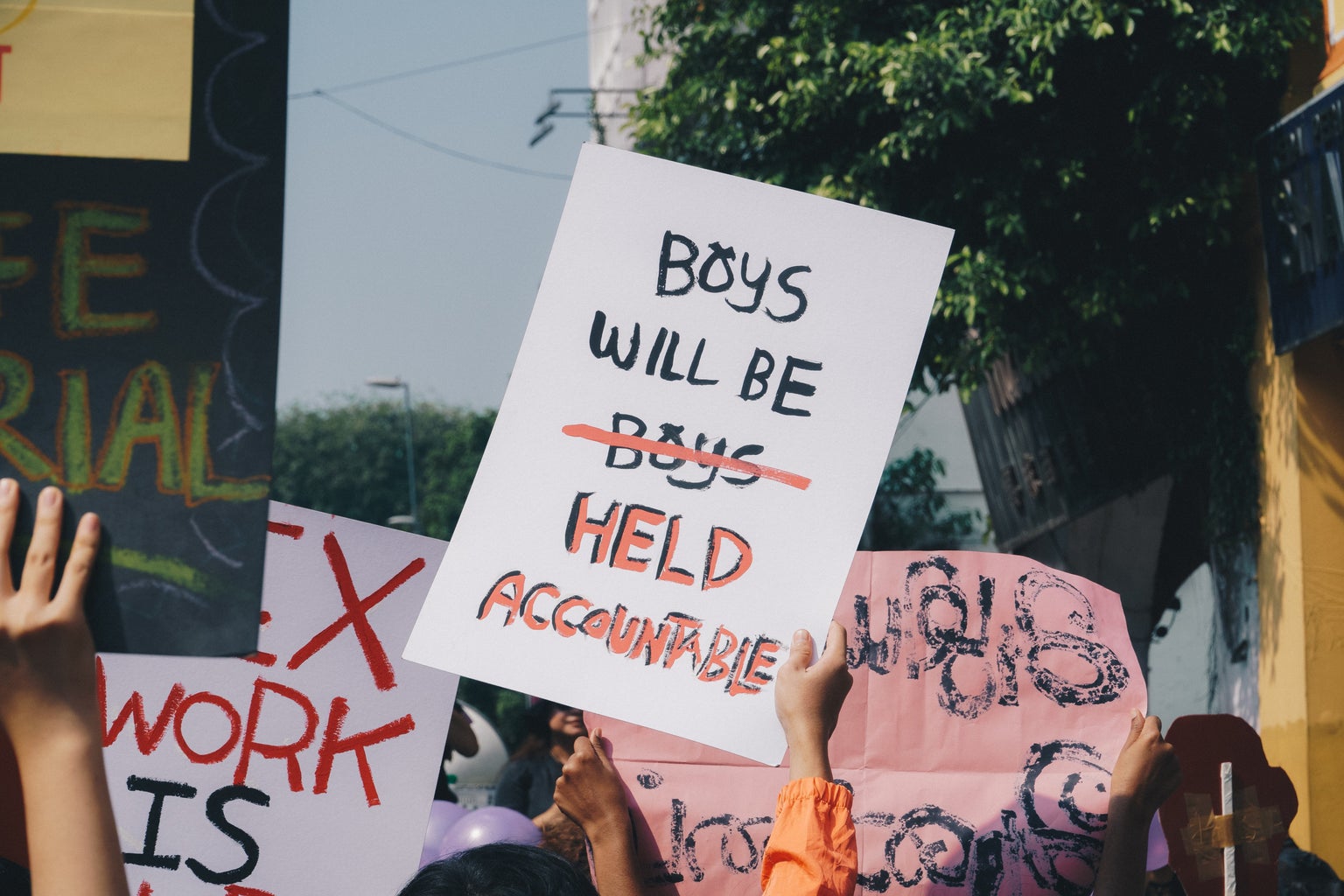 The day I officially got to take my trash to the curb, we met up at the high school that we both attended at the time. Both of us got out of our cars and my face had no emotion. Meanwhile, my ex was laying on the concrete and crying his eyes out. Honestly, it was very comical. However, I had to get the show on the road because I had plans to eat with my grandparents that night, so I just left him crying on the concrete.   
If your ex-boyfriend cheated on you, just know that that girl got your leftovers. Nobody likes leftovers. Lying, manipulating, and cheating were all qualities that my ex had. If you can relate them to your current boyfriend, break up with him, sis. I promise that'll be the best decision of your life because a better guy is coming.  
The disgusting traits of my ex have shown me what I don't want in a guy. Now, I hit the jackpot with my current boyfriend. He's everything my ex wasn't. Honestly, the only thing that's similar about them is that they both have the male anatomy. My current boyfriend is kind, supportive, loving, attractive, and hardworking. I'm very thankful that I now know the difference between a man and a boy. 
With that, cue Ariana Grande's "Thank U, Next" hit song.