Pink October: Breast Cancer Needs Awareness Too
It's October again, so everyone is getting ready and excited for Halloween and Spooky Season, so let me give you a spooky fact to get you even more excited: this year, an estimated 276,480 women will be diganosed with invasive breast cancer and another 48,530 women will be diagnosed with non-invasive breast cancer. Here's another, just for good fright: every two minutes, a woman is diagnosed with breast cancer in the United States, but every minute somewhere in the world a woman dies of breast cancer. And this is the cancer with the highest survival rate. 
October is Breast Cancer Awareness Month, however it often gets overlooked by all the haunted houses, hayrides, and other scary festivities going on. Now with the COVID-19 pandemic, it's going to be forgotten even more, but it is so important to know the signs and see a doctor if needed. Some symptoms may include, but are not limited to: breast discomfort, an inverted nipple, lumps on your breast or underarm that don't go away, and nipple discharge. It's also important to note that these should not cause alarm right away as these could be connected to many other things, but see a doctor if the symptoms persist. 
Up to the 28th cell division, it is undetectable by hand. Each division takes a month or two which means by the time the lump is found, the cancer has been in your body for two to five years. This is why it is so important to go get the mammograms done, go to those checkups, etc. despite how uncomfotable it may be. 
"What can I do to prevent my risk of breast cancer?" you ask. According to MayoClinic, you should: 
- limit your alcohol intake; the more you drink, the more likely you are to develop breast cancer.   
- Do not smoke; evidence suggests a link between smoking and breast cancer, especially in premenopausal women. 
- Be physically active; this can help you maintain a healthy weight which helps to maintain a healthy body weight which also helps to prevent breast cancer as well. 
- Avoid exposure to radiation and environmental pollution. 
It's important to know your resources. If you live on campus here at the University of Iowa, you can always make an appointment at the University of Iowa Hospitals and Clinics to get a mammogram, talk with a doctor, etc.  If you live in surrounding areas or don't want to make an appointment there is Corridor Radiology which is located in Coralville and another office in Muscatine. They take appointments, but also for the month of October are accepting walk-ins. If you are worried about cost, there's a great organization called Team Breast Friends in Iowa City. You can go to their website, teambreastfriends.org and fill out a funding request.
If you're just looking for awareness, here's some ways you can: 
- Attend Diva Golf Day at the Riverside Casino: October 8 or 15, 2020. The registration is also on Team Breast Friend's website. 
- Purchase some Team Breast Friends items; 40 percent of each product purchased is donated. 
- Wear Pink for the month of October. 
- Talk to your friends and family members.
Breast Cancer Awareness Month already has to compete with Halloween, it shouldn't have to prove it's importance over COVID-19, too.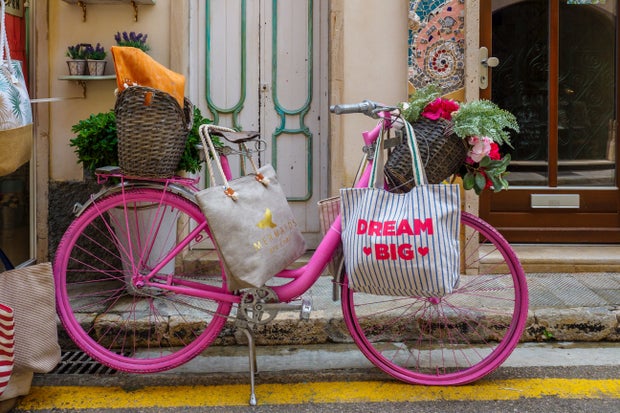 Photo by Alexander Schimmeck from Unsplash