Coming back for second semester, I had really high expectations. I was going to find all the motivation I had lost sometime in October and my best friend was going to move into the empty space my first semester roommate had left behind. 
Due to a missed deadline, my friend and I had to wait for spring semester to start to make our dreams of living together a reality. Since we both live in Mayflower residence hall, we thought we would not get random roommates over break because who wants to live in Mayflower, right? 
Long story short, a Korean student on her semester study abroad trip had moved into my room. This was clearly a very jarring experience for me, but it, at the end of the day, was not the end of the world.
At the beginning of this experience where I felt uncomfortable in my room, I kept telling myself that my new roommate must be even more uncomfortable because not only was she living with a brand new stranger, she was dealing with an entirely new country. This calmed me down and allowed me to actually become friends with her, and hopefully make her a little more comfortable too.
Talk to Your New Roommate
Another big piece of advice I can offer is talk to your roommate. After getting lunch with her once for an hour, I learned so much more about her than I ever had while we were in our room. She introduced me to her culture and her personality, and I did the same. Having this one conversation made it easier to talk to her while we were in our room and made it more comfortable for us to be silent as well.
Remember it's a Learning Experience
Take this experience as a learning experience. How else would I have learned about Korean food or study abroad opportunities? I also will not be living by myself for the rest of my life, so this is an opportunity to learn how to live with others that do not always have the same standards as you do. I have honestly become so much more tolerant of how others live their lives through my two roommate experiences.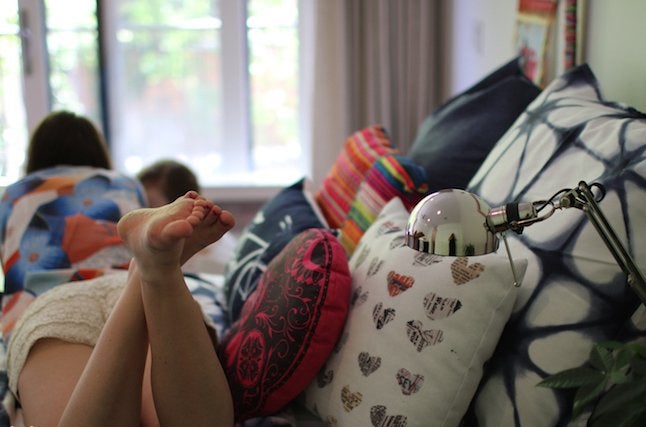 Don't Stress
Overall, do not stress out. Everyone generally has to deal with roommates in college and view it as an opportunity to meet people you otherwise would not have met. I was best friends with my first semester roommate and I am not best friends with my second semester roommate, and that is okay. You do not have to be best friends, you just have to be roommates.
I have learned some much from my new, unexpected roommate that has really changed my worldview. My roommate is from an entirely different culture from me, and I did not know how ignorant I was until I was confronted with this. She has taught me a little bit about Korean culture (did you know that when Korean babies are born, they're 1, but in the United States, babies are born 0?) and hopefully I've taught her a little about American culture.