Mission Creek Underground
Every year the Englert Theater in Iowa City hosts the Mission Creek Festival as a celebration of music, literature, and art for the community. The festival was brought to Iowa City by Andre Perry back in 2006 and has been a vital part of the Iowa City music scene and overall culture ever since. 
Much like many public events, sporting events, music festivals, and simply everyday life, this year's scheduled Mission Creek Festival was disrupted by the outbreak of COVID-19.
The festival was set to take place April 1-4, with live musical performances by 95 local and touring artists as well as 27 participants in this year's book fair. As an annual event, many festival goers, locally and those who travel far and wide to attend were looking forward to this year's festival.
Not only has disappointment rippled throughout the community, but the performers and artists have felt the loss of this and many like events as well. While it is nearly impossible to point to an area of our lives that has not been significantly affected by the coronavirus outbreak, the music industry has taken a huge hit in cancellations of all live performances. 
But as any good performer knows: the show must go on!
Giphy
With the postponed in-person festival, organizers and artists alike pivoted and took their work online, to create Mission Creek Underground! 
In a letter addressed to the community, Andre Perry acknowledged that "[The Englert Theater] has an opportunity and an obligation to continue to bring art to our community, even if it's not how we originally imagined it." 
Mission Creek Underground is an online, six-part stream of live performances by Elizabeth Moen, Spectral Snake, Garth Greenwell, Brian Barr, Penny Peach Jr., and Caleb Rainey. These performances come to you from the stage of the Englert while you can watch from the comfort of your couch! 
So, readers this is where you come in! 
While the fragility of current situation has presented us with challenges, we should also look at this time as an opportunity for greater exploration, both internally and externally. If you're anything like me you're probably always talking about how you want to listen to new music or read that new book, or do whatever creative thing you're undoubtedly gifted at! 
I hope I don't sound cliché with this recommendation but support local!! Use this time, and this platform, to check out local artists work and find some music you may never have stumbled on if not for this time!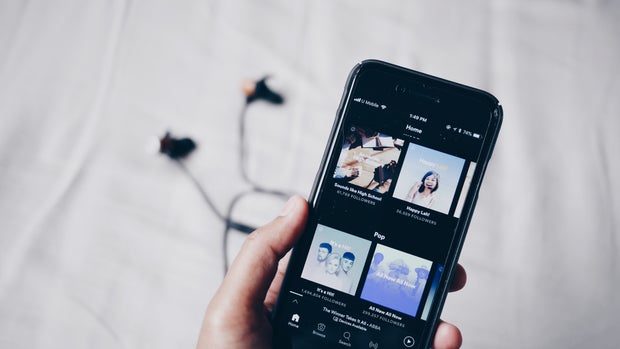 Fixelgraphy / Unsplash
Artists all over the country, from local musicians like Blake Shaw, Dan Padley, and Elizabeth Moen, to national names like Fiona Apple, Charli XCX, and Garth Brooks, are using this time to not only create but to live stream their work on social media platforms!
As for the Mission Creek Festival, organizers have postponed the event to September 17-19, planning to host the festival downtown Iowa City for many long-anticipating fans and artists. 
Until then, check out some of the artists listed above, stay healthy, drink water, and keep on keeping on!
Giphy