How To Get Organized and Stay Organized
Taking eighteen semester hours of classwork, managing three different clubs, a social life, family, long-distance friends, and self-care can seem almost impossible. One of the only things that help me stay sane and get things done on time is my organizational habits. I know where everything is all the time, and most of my things are color-coded. While organization can also appear offline, using planner and folders (which I have and totally recommend), most of my organization habits happen online, along with the rest of my schoolwork. Seeing some of my friends and families disorganized lives makes me squirm, so I decided to compile the best tips and tricks that I have for staying organized, to help spread the wealth.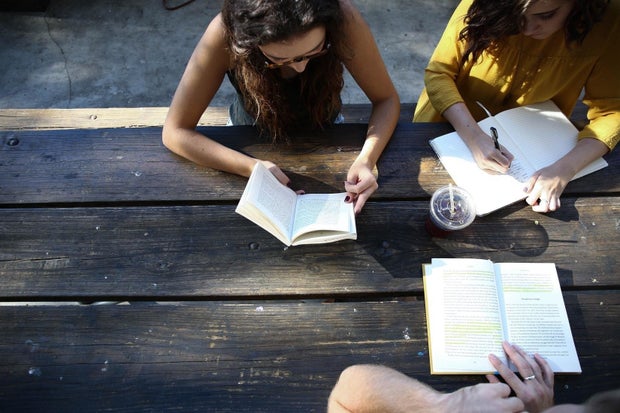 Photo by Alexis Brown from Unsplash
1. The Stickies app is your best friend. 
The majority of my organization happens on my desktop. I have a MacBook, so I use the Stickies app to plan out my entire week. Every Sunday, I sit down and go through all of my different class syllabuses, and make a sticky note of all of the assignments and due dates that I have during the week. I also make notes of any responsibilities that I have for my different organizations. This helps me visualize how many things I have to do, and when I have to get them done. It helps me make sure that I don't ever miss an assignment or forget about an essay or test. I also have a sticky note that tells me all of my professor's office hours, and another sticky note with my current grade for every class I'm in, which I update every week. This is the best tip I have for you: staying on top of every aspect of your schoolwork becomes ten times easier with sticky notes on your desktop.
2. Color code your things.
If you have different notebooks for every class, assign a certain color to a certain subject. While this may seem like a really subtle way to be organized, being able to know exactly what color folders and notebooks you need on certain days for classes is just an easy way to not have to worry about being disorganized. Plus, the visual organization is really aesthetically pleasing, and not having to stress out about your organizational habits can help you focus on all of your actually important responsibilities.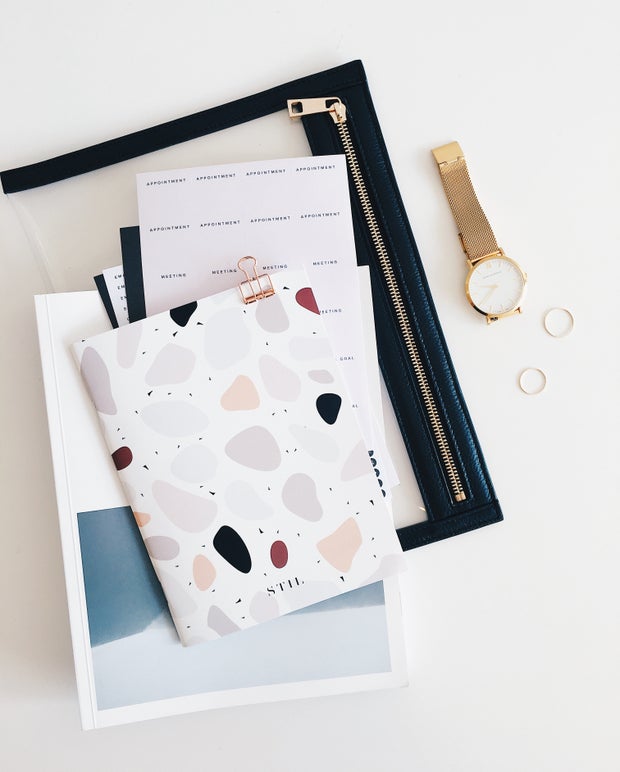 Unsplash
3. Create visually appealing and organized desktop folders.
This gives you an aesthetically pleasing way to keep track of all your important documents. I learned a hack on Twitter that helps you put cute images from Google as your desktop folder icon. First, you find a picture that you want to use as your folder icon, like a cute emoji (I recommend using a transparent background image). Then, save this photo, open the photo in Preview, and copy the image. Then, double click on your folder, click 'Get Info', click the folder icon, and then hit paste. Then, you should have a folder with your preferred image. Right now, I have a sunflower folder, an elephant folder, and a folder that says Girl Power!
If you want any more information about adding images to your folders, you can head over to this website for more help! 
4. Organize all your school documents.
To do a majority of my schoolwork, I use Google Drive. It is so easy to be organized, and all of your files and work are in one place. You can color-code your folders, and create folders for all of your classes. My current folders are organized by my school semester (ex. Sophomore Semester 2), and within those folders, I have even more folders, one for each of my classes. Then, all my schoolwork is in their respective places. This makes it incredibly easy to find all my assignments, and if I ever want to go back and find a file from a freshman year gen-ed, I know exactly where and how to find it. This tip also works with my earlier tip about assigning different colors to different classes. You can change your folder color for each class, to fit with your notebooks.
Hopefully, some of these options work for you. Staying organized can help you visualize everything that you need to get done, and makes it easier to stay on top of assignments. Balancing busy lives as college students can be hard, but with these tips, it can be just a little bit easier.