It may still feel like summer outside, but before we know it Fall will be in full swing. Rest assured that even with fall around the corner, we can still hold onto our summer mindset as we look for our new wardrobe. All of the trends this year are fun like summer and cozy-cute like fall.
So don't put away your biker shorts, dresses, or crop tops just yet. There are some ways to style your outfits to make the transition a little more bearable for those of us who are grasping for the last remnants of summer! Let's check some of these trends out and grab them while it's hot.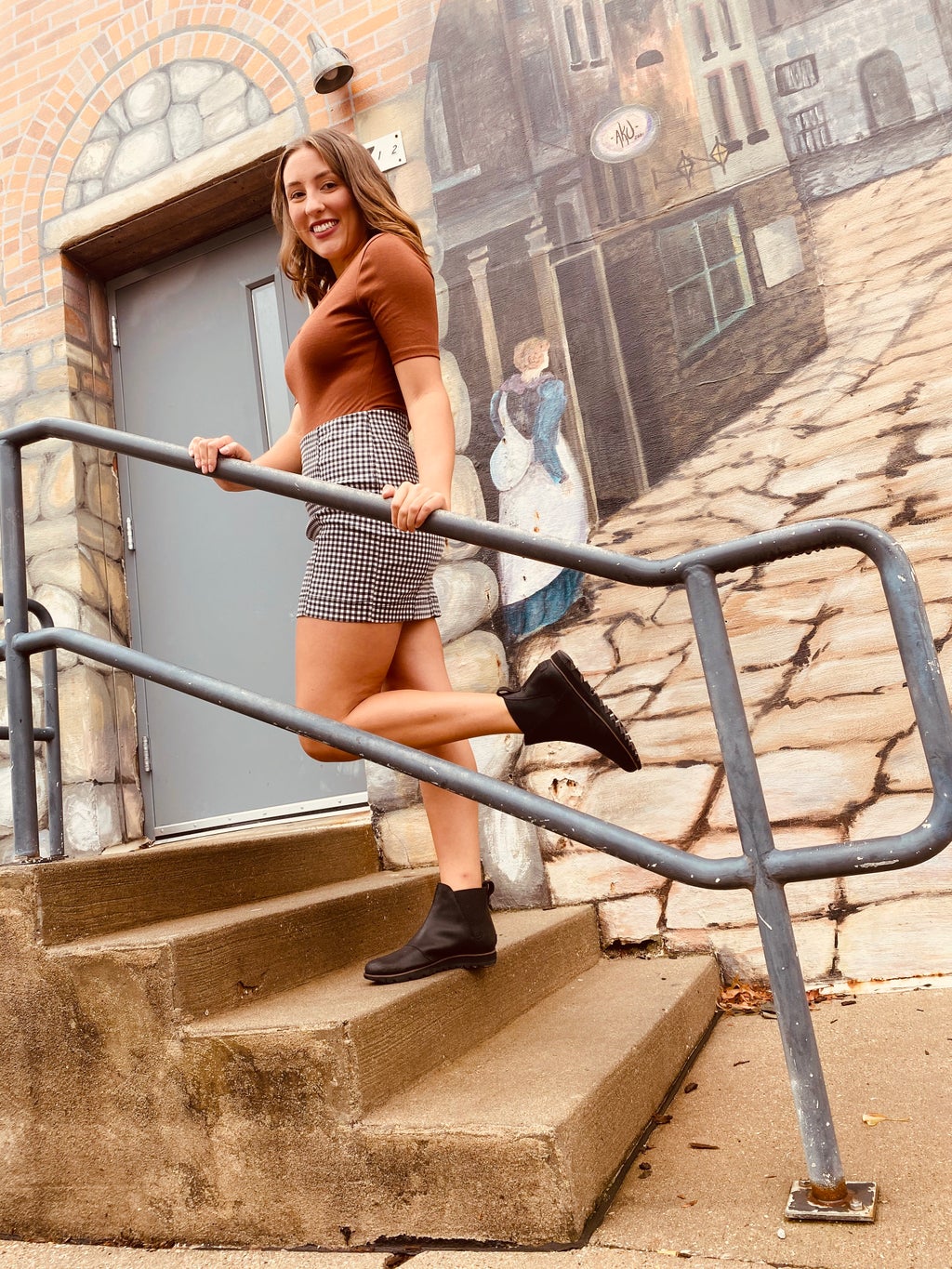 If you aren't quite ready to give up the mini-skirts but still want to get in the fall spirit, this look is for you. This rust color bodysuit partnered with the checkered print skirt brings in the fall feeling while still staying cool in the end-of-summer heat. This outfit can be partnered with black sandals or booties.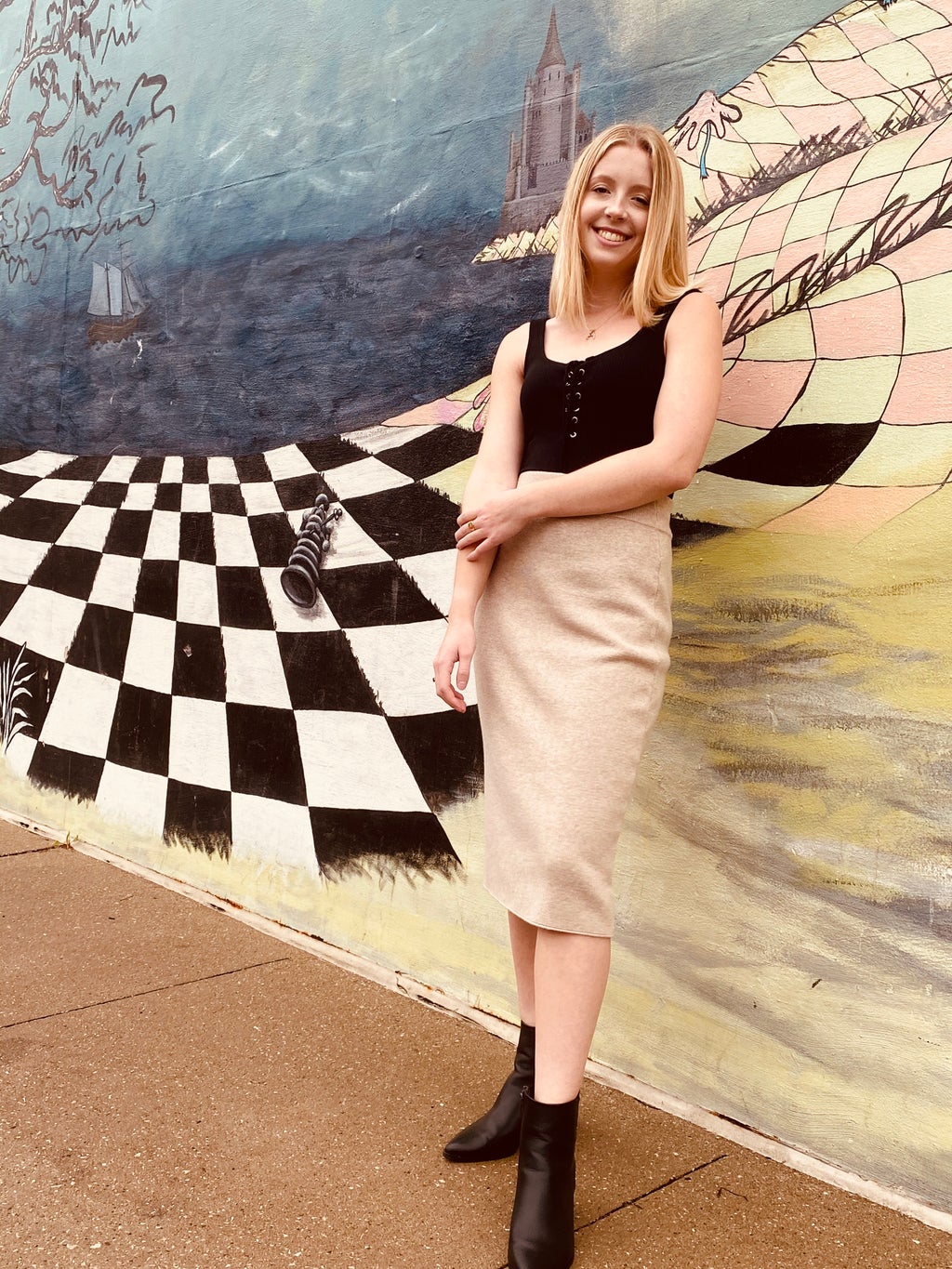 From mini to midi-skirt, there is nothing more versatile. Midi-skirts can be dressed up or down with a simple change in top or shoes. This is the perfect fall transition piece and definitely something you can add to your closet for all occasions.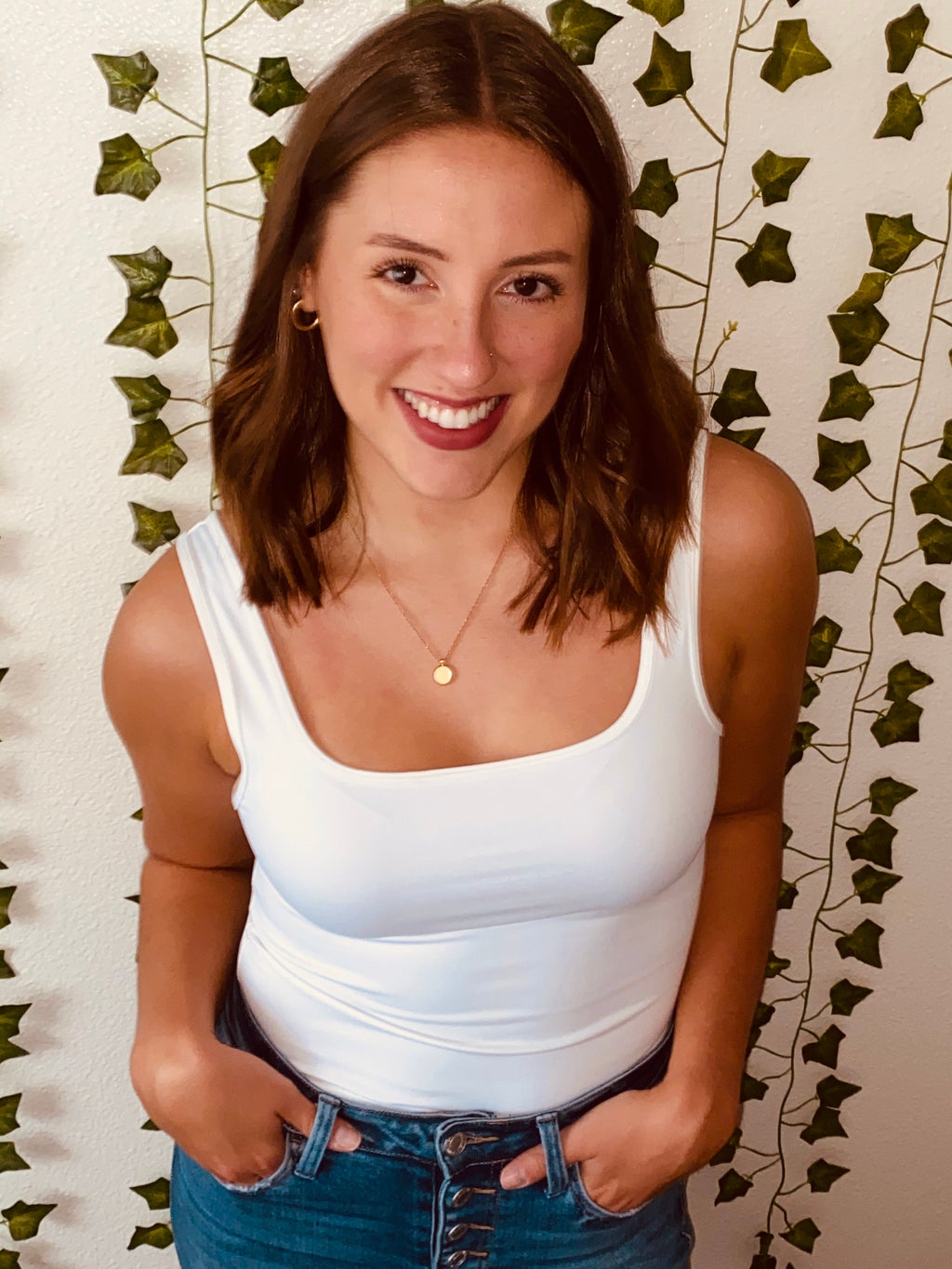 Looking for something that can be paired with literally everything? Bodysuits. Bodysuits are the perfect piece for jeans, skirts, and pretty much everything. Bodysuits can be dressed up with jackets or accessories. How can you go wrong?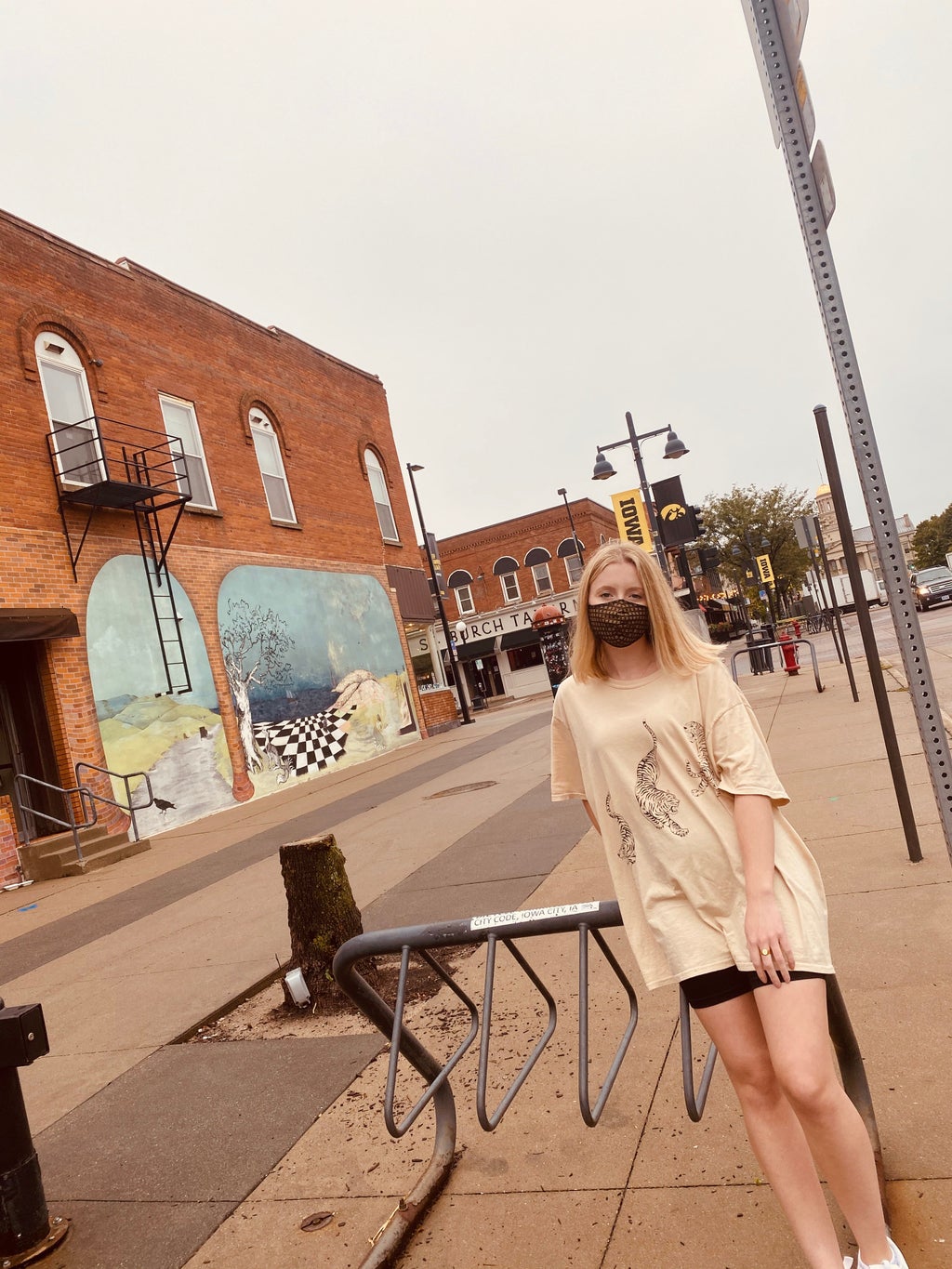 Biker shorts are all the rage and for a good reason. They are the short version of leggings. You can style them the same as leggings, but when it's a little too warm for leggings. They can be paired with everything from graphic tees, sweaters, cardigans, crop tops, and jackets.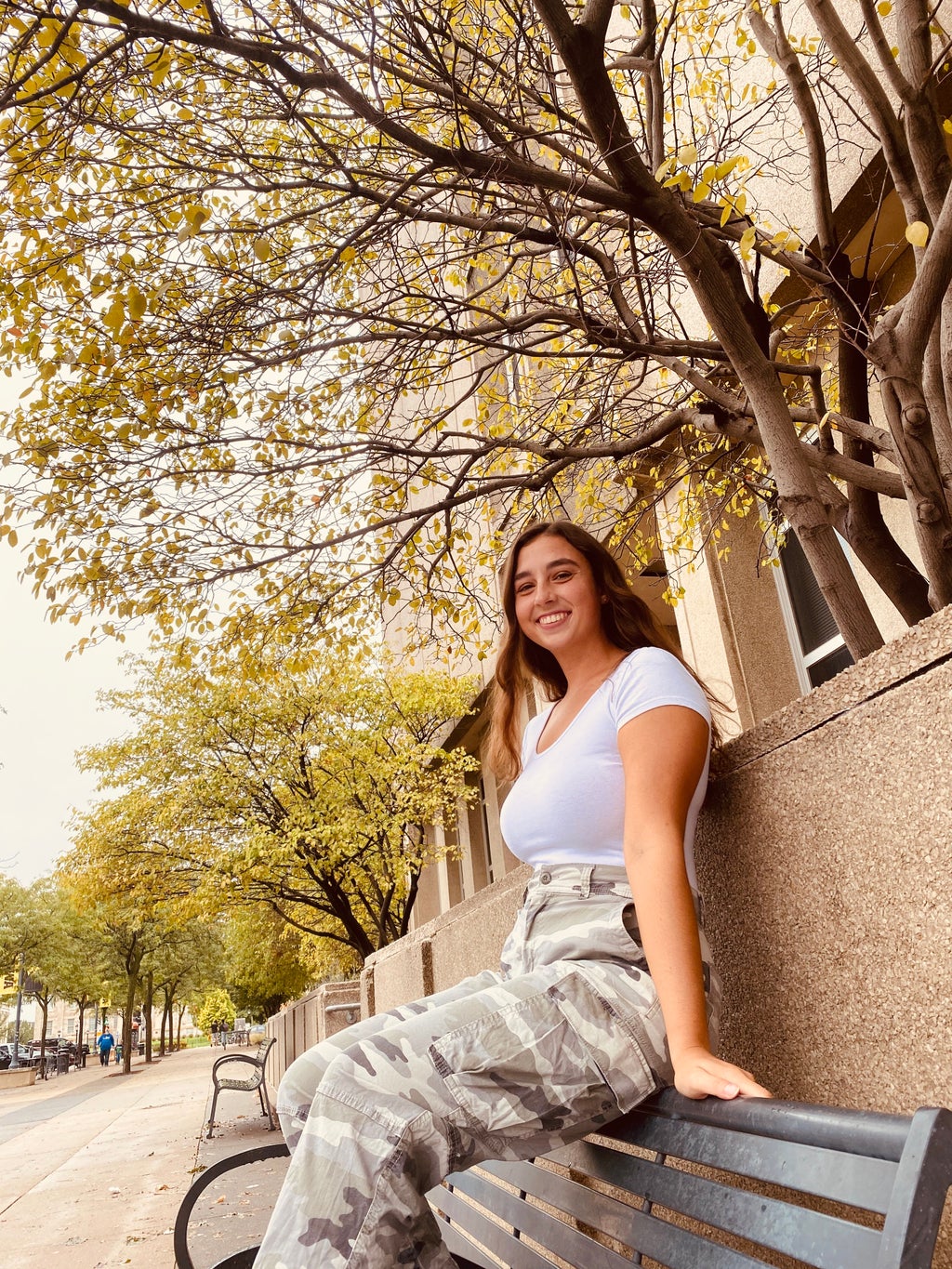 Patterned or colored pants are the perfect pieces as we head into fall. Camouflage is on trend for this fall and gives a casual touch to any outfit. This outfit can be paired with a range of tops and fun sneakers! The camouflage pattern is also appearing in tons of cold-shoulder tops, long sleeves, and sweaters. In other words, camouflage is in!
If you are looking for an edgier vibe heading into fall, graphic tees, leather jackets, and a cute pair of jeans are what you need. Graphic tees are a staple piece that everyone needs in their closet. They can be dressed up with a jean jacket or leather jacket, and they can go with anything from joggers to jeans. This outfit is perfect for a socially distanced night out with friends!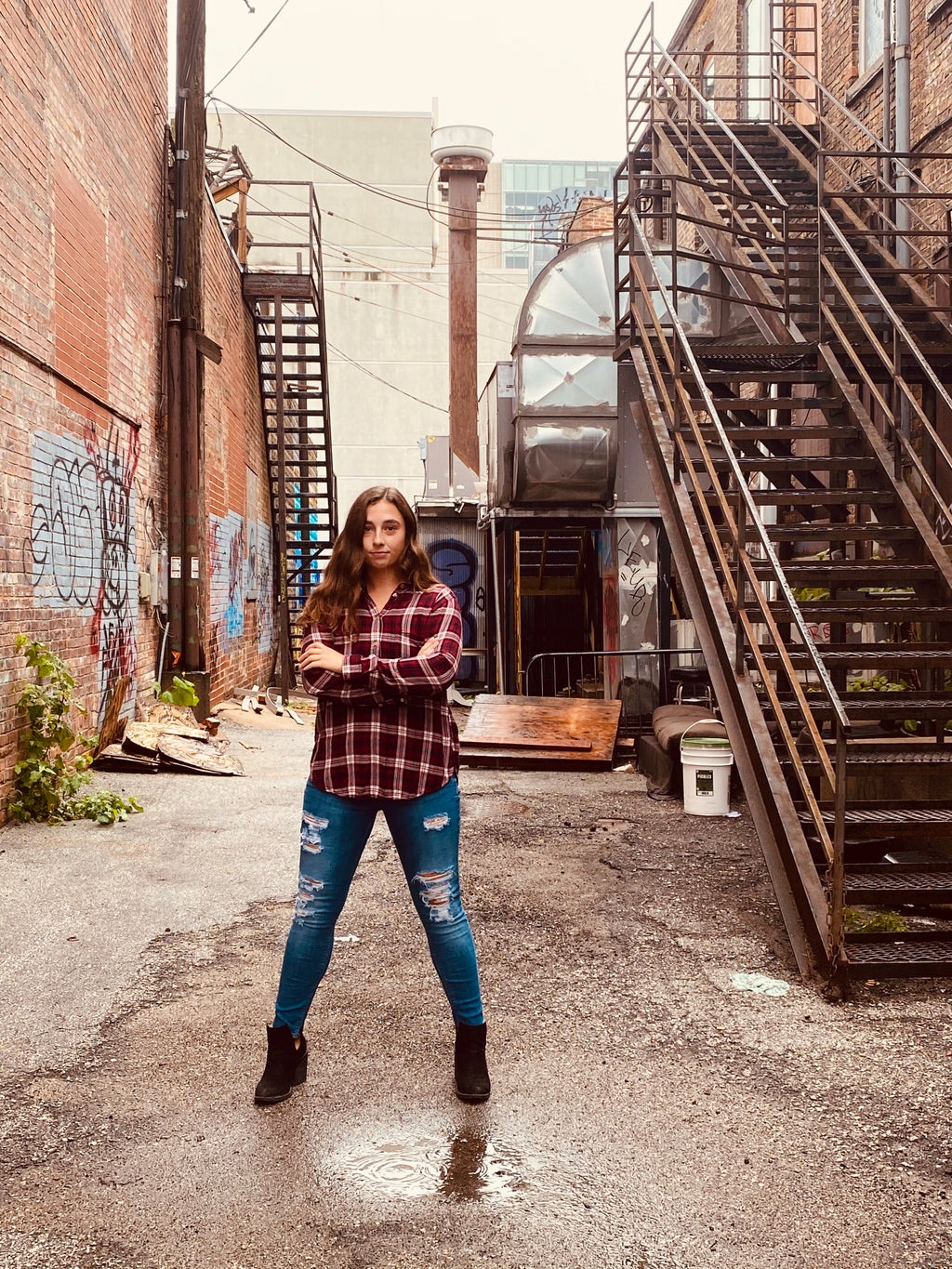 Flannels are a fall piece that will never go out of style. They are cozy and cute all at the same time. When paired with jeans or leggings, you can never go wrong. Then add some cute booties or some cute hair accessories for the final touch. You'll be all set for your pumpkin patch, camping, and apple orchard ventures!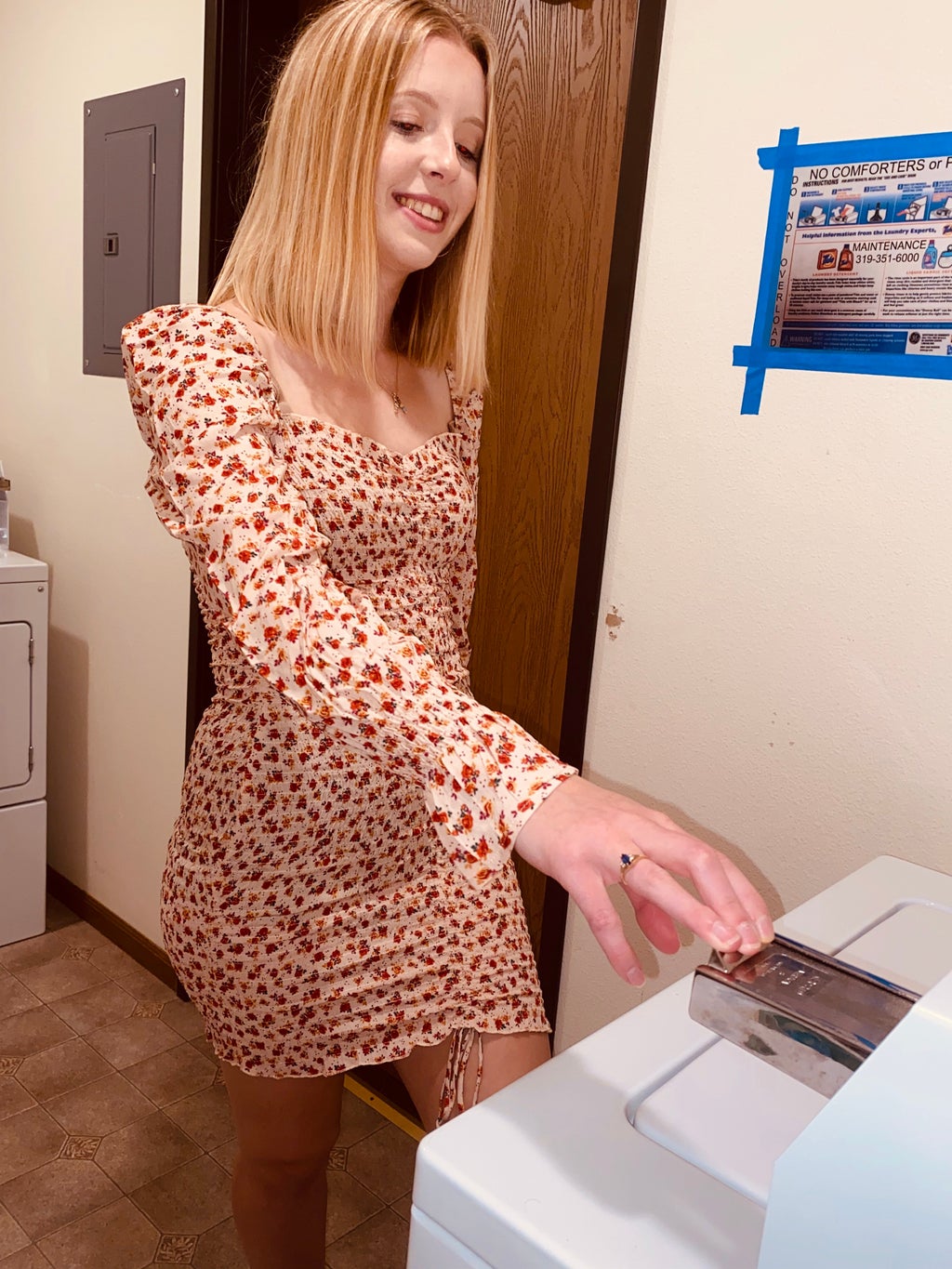 Don't put away your dresses yet. Cinched accent dresses are all the rage right now. This dress with statement sleeves is so cute for fall, and they would look great with tall boots or dressed down with sneakers. The floral pattern fits all the vibes for fall. This dress would also be cute with a jean jacket.
Last but not least, we can't forget about sweaters. Sweaters are another piece that will never be out of style. Everything from cardigans to crew neck sweaters goes well with jeans and leggings. They can be styled in so many different ways and will always give you that cozy fall feeling. 
The fall transition is always hard to make when you are trying to hold onto what's left of summer. These fall fashion pieces will be sure to get you excited for the fall weather and all the pumpkin patches, apple orchards, and social distanced outings that come with it!